Coronavirus in Guyana rugby…
The Guyanese Rugby fraternity was yesterday plunged into a state of mourning as news of the death of Colonel (retd) John Lewis was made public.
The late Colonel (retd) Lewis is reportedly Guyana's sixth victim of the deadly coronavirus, and not an ill word could be said about this dedicated individual who had served sport and the Guyana Defence Force (GDF) with distinction.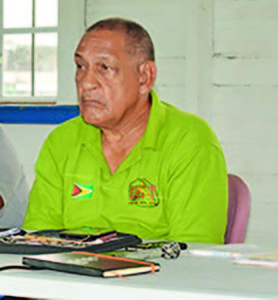 Having enlisted in the GDF back in 1968, John Lewis steadily improved his ranking even as he dabbled in a number of sporting disciplines, such as basketball, football and badminton.
The sport he loved most was rugby, and Lewis was a stalwart in the fraternity, playing the sport at the national level and later serving as President of the Guyana Rugby Football Union (GRFU) for a number of years.
The retired Colonel was also a Civil Engineer by profession, and the Sheriff Street/Mandela Avenue road expansion project was his most recent work.
According to many rugby coaches and players who are currently in mourning, Lewis was a staunch supporter of the sport, and often lent a helping hand, even after his tenure as President had expired.
President David Granger, who served alongside Lewis in the GDF for many years, also expressed words of condolence at receiving news of Lewis's passing: "In over 30 years of military service to Guyana, Colonel Lewis greatly enriched the life and development of the Militia. Colonel Lewis was an avid sportsman, and represented the GDF at rugby. He also played soccer, badminton and basketball," The President's release stated.
Colonel John Percy Lewis died at the age of 77 on April 7, 2020, just weeks after the passing of his wife.