Three Peat Promotions /Guinness Cage Competition
Who could stop Tiger Bay's prolific marksman Deon Alfred was the question on everyone's lips after he produced another dazzling display, firing in four goals to lead them to a comfortable 6-0 win over Victoria Church Yard on opening night of the Three Peat Promotions' Guinness Cage Competition, at the Haslington Market tarmac.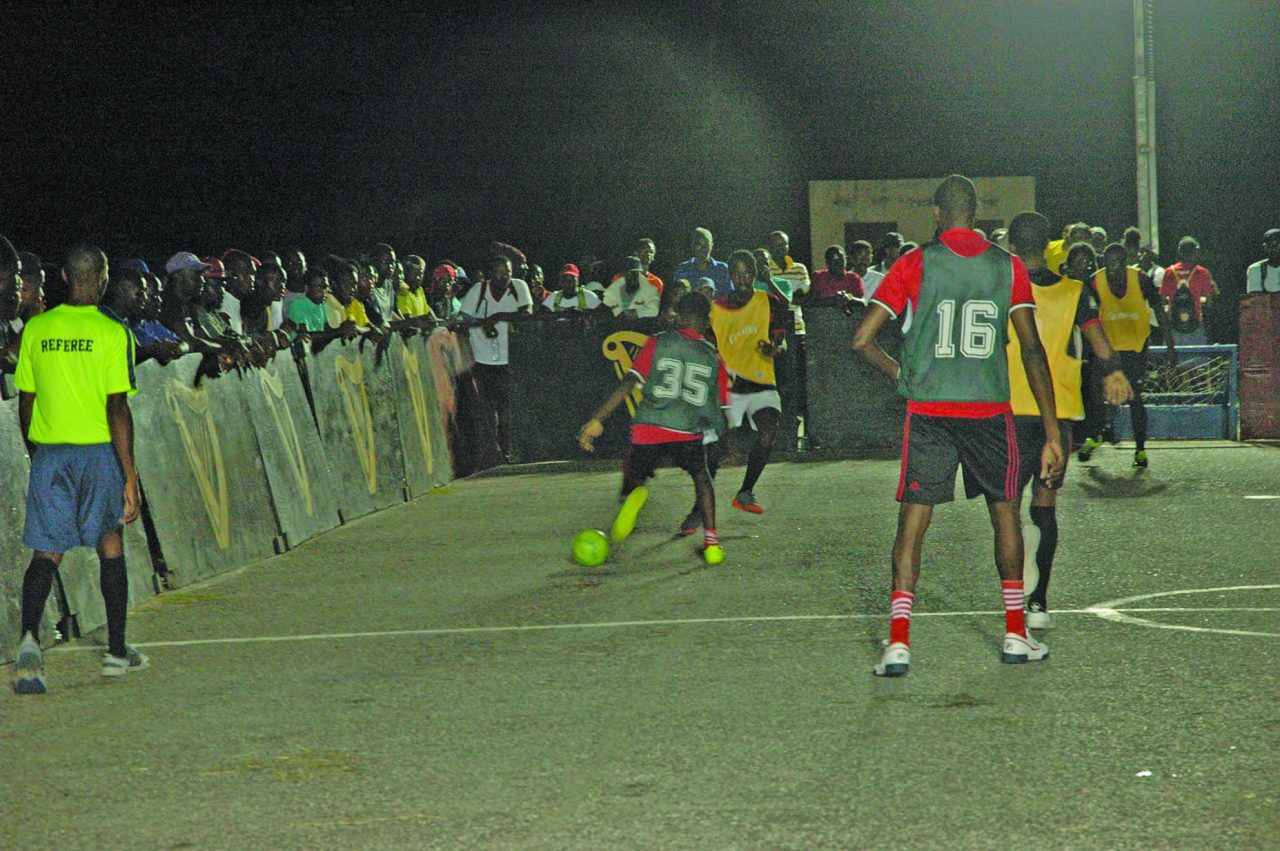 The diminutive striker picked up where he left off in the Guinness national play-offs when he led his team to the title over Sparta Boss and was once again the main architect in the team victory, netting in the 2nd, 4th, 9th and 10th minutes to earn them three points.
He was supported by a goal apiece from Keoma Gravesande and Leon Fredericks.
In one of the more entertaining matches, Broad Street came from behind to beat East Coast's Paradise 3-2 with Jimmy Gravesande's 13th minute strike being the decider.
Victoria Eagles impressed with a clinical 2-0 win over Melanie A in an all East Coast match-up, while the much-vaunted Sparta Boss's struggles continued when they succumbed to defending champions Ol Skool Ballers by a solitary strike from Sheldon Profitt after 11 minutes.
Kitty Hustlers started the proceedings with a narrow 2-1 win over Blazers, while Leopold Street escaped with a 2-1 penalty shootout triumph over Avacado Ballers.
Belfield Warriors beat Melanie B 1-0 on penalties after regulation time failed to break a 1-1 deadlock.