Although a local table tennis team recently competed in Argentina without mishaps, a question mark lingers over the South American Senior Athletics Championships.
Similar to concerns expressed by the Guyana Amateur Boxing Association (GBA), the Athletics Association of Guyana (AAG) is mulling their Athletes' travel plans to Argentina in the coming month.
With the country currently experiencing a spike in coronavirus cases, and Brazil having reported a deadly variant, AAG President Aubrey Hutson is gravely concerned about the May 14-16 event.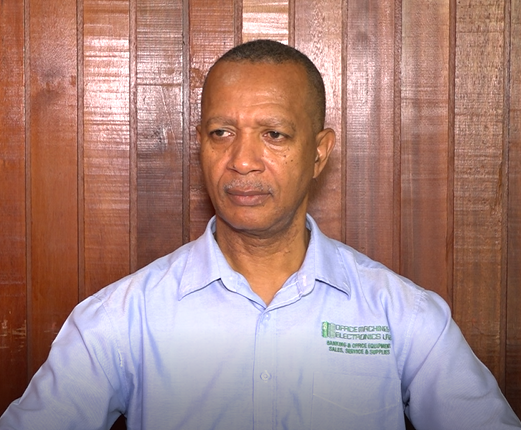 "It is a concern for us. I spoke to the President of CONSUDATLE (South American Athletics Confederation) just a few days ago, and he's expressing some concerns because I think their protocol for Brazil per se is they're not accepting them in unless they're able to quarantine in Argentina for ten days," Hutson shared with this publication.
He added, "So, you know, here it is now you have to get up, how do you quarantine yourself for 10 days? Which means no training, you cannot look out, you can't get outside of the hotel, what kind of shape you're going to be in in preparation for competition?"
Hutson was careful to explain that while this is not the reality for Guyana, he is still unsure what protocols would be required, and whether the competition would even go on as planned.
The AAG President candidly expressed, "It's the situation for Brazil and not Guyana, but I honestly don't see a South American Championship, you know, taking place in South America with Brazil.
"I don't know exactly what the other protocols are for the rest of South America, but Brazil is a key stakeholder in competition in South America, and honestly, I don't know what holds, you know, what protocols are in place for Guyana," but he was just telling me of the Brazilian experience.
He went on to reveal, "So, they're still debating whether to have it or not to have it at all."
Although the South American Seniors will not affect Guyana's Senior Championships, Hutson is puzzled as to how local athletes would make it to Tokyo without the lucrative competition.
"The problem is, it's going to affect athletes preparing for the Olympics," he said.
"Seeing that the South American Senior Championships are the largest points earner for the South American athletes, how do they make it to Tokyo or qualify for Tokyo unless they have a South American Senior Championship? It throws a lot of problems really, our way," Huston lamented.
Last week, Guyana Boxing association President Steve Ninvalle also shared concerns about having his boxers travel to Argentina amid the COVID-19 spike. During that interaction with Guyana Times Sport, Ninvalle was adamant that he would not risk the safety of the local boxers.