– set for April 24
Patron of the Albion Community Centre Cricket Club (ACCCC), Dr Leslie Ramsammy, on Monday April 19 addressed a meeting held by the ACCCC at the Albion Community Centre's Main Hall. The gathering comprised captains /managers of local cricket clubs, business persons, religious leaders, head teachers, teachers and NDC officials within the No. 1 Road/Clifton Settlement area.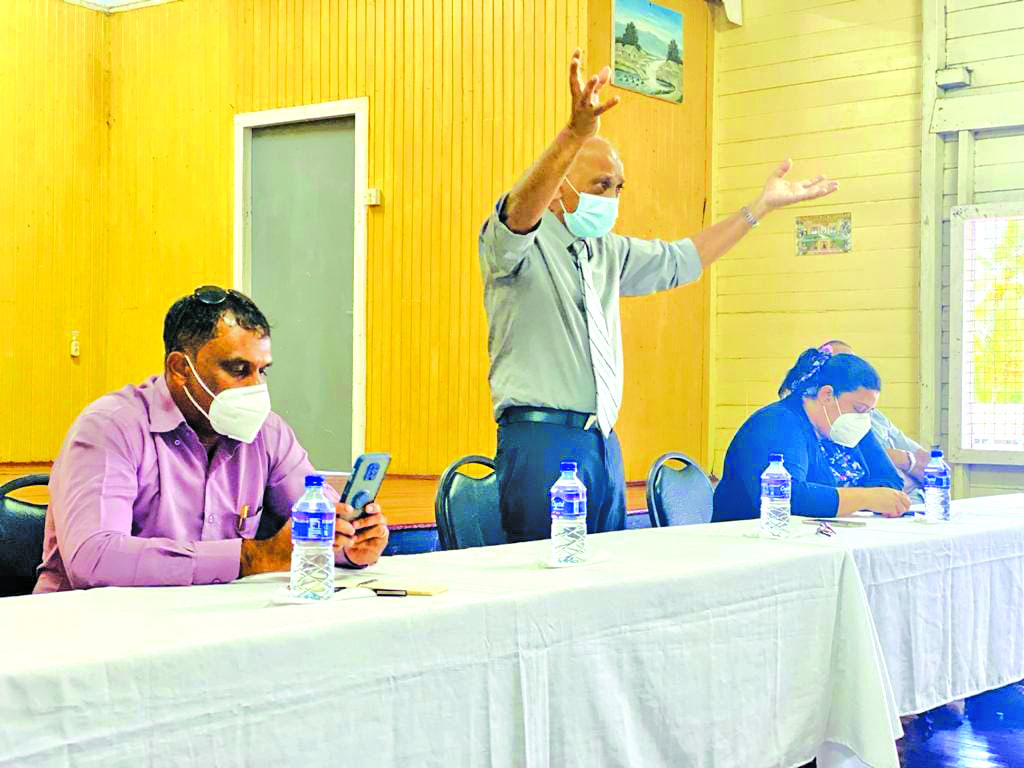 The meeting was held in relation with the ACCCC's partnering with the Ministry of Health in another COVID-19 vaccination drive, set for Saturday April 24 at the Albion Community Centre, commencing at 08:30 hours. Persons 18 years and older are being targeted for vaccination.
Club Secretary Omarnauth Outar can be contacted on telephone number 626-3091 for more information in this regard.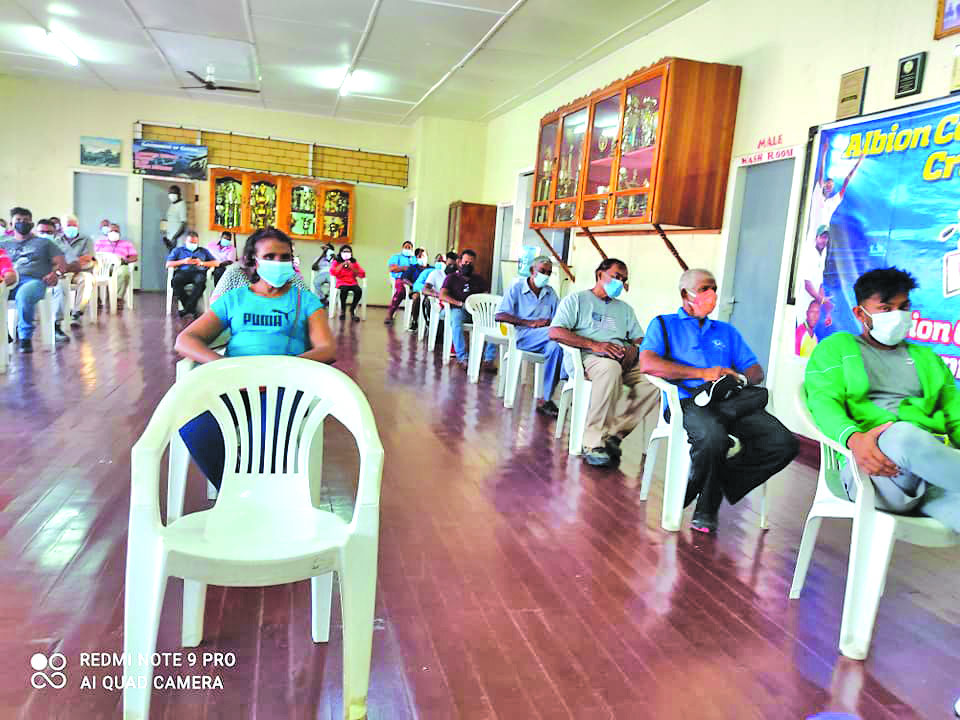 "All are urged to spread the word, and be on board as together we fight against the COVID-19 pandemic" is the gist of the message communicated.
The Club had partnered with the Ministry of Health in an earlier vaccination drive held on April 10, 2021. It was one of the most successful vaccination drives held in the country, and 421 persons were vaccinated.