By Rupa Seenaraine
Samuel Barkoye of North Georgetown Primary School and Rovin Lall of Stella Maris Primary were on Monday announced the top performers of the country at this year's National Grade Six Assessment (NGSA). They both secured 525 marks out of a possible 528.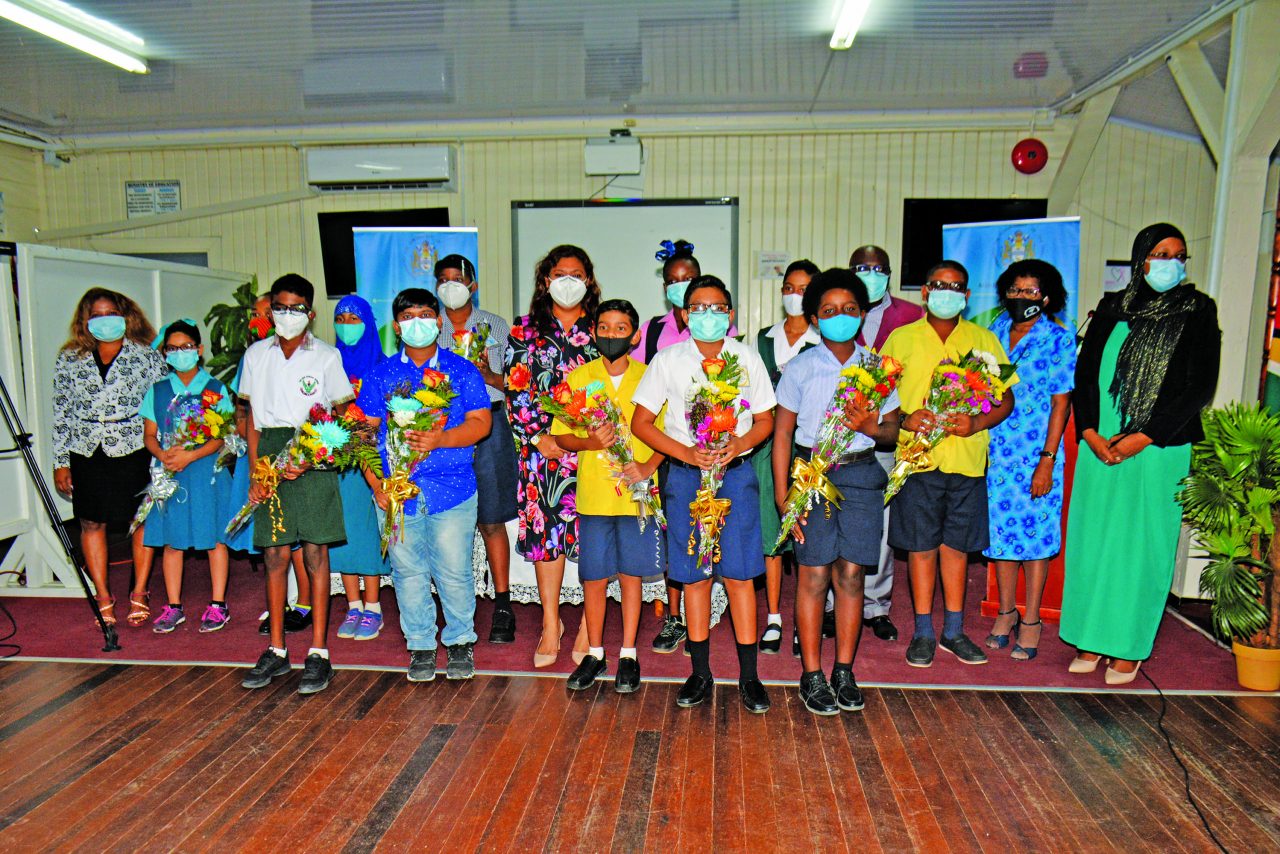 An episode of emotions and gratitude surrounded the students, as they were named the country's best performers for the year 2020. The announcement was made by Education Minister Priya Manickchand at the National Centre for Education Resource Development (NCERD), where she gave a breakdown of the country's performance.
A visibly excited Lall told Guyana Times that his success was the fruit of extreme commitment and hard work. Expressing his surprise at being among the top performers, the 12-year-old of Triumph, East Coast Demerara, said he wants to become a doctor to help people.
"It feels very good because I worked so hard. I was surprised because sometimes you're sure and sometimes you're not sure…I want to become a doctor and help people who are sick," the top performer shared.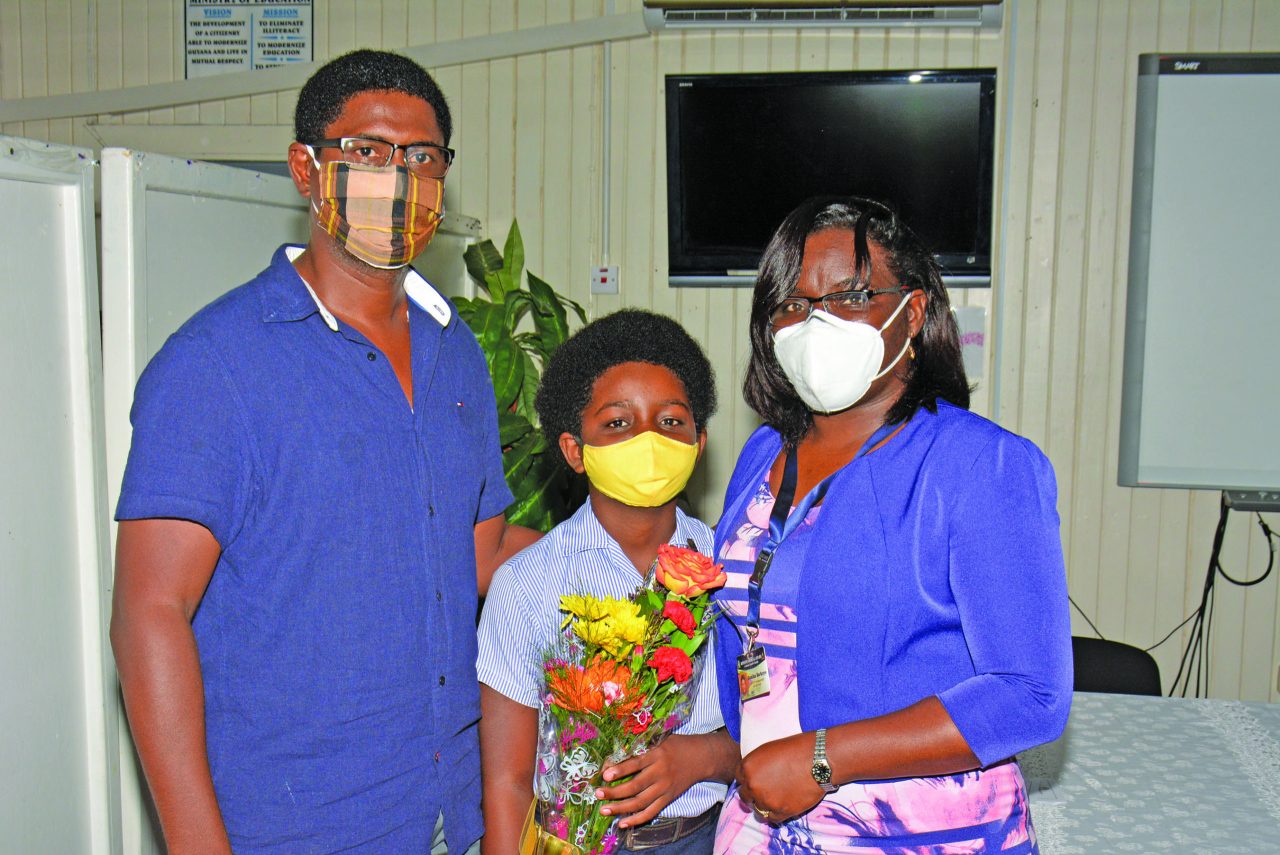 Speaking about the impact of COVID-19 in writing the assessment, the young lad said he was already prepared and saw little challenges from the pandemic. His mother, Indranie Lall, nevertheless noted that his schedule was extremely tight.
"I'm extremely excited. I know we had a tight schedule but I said it was going to pay off in the end. We did all revisions, early mornings, late nights and he was confident that he could've done it. I was making space for disappointment because things happen but he was confident," the proud mother expressed.
She added, "Parents need to take a very big step in their children's educational life. They need to be part of it. It's not the teacher alone but we need to work hand in hand."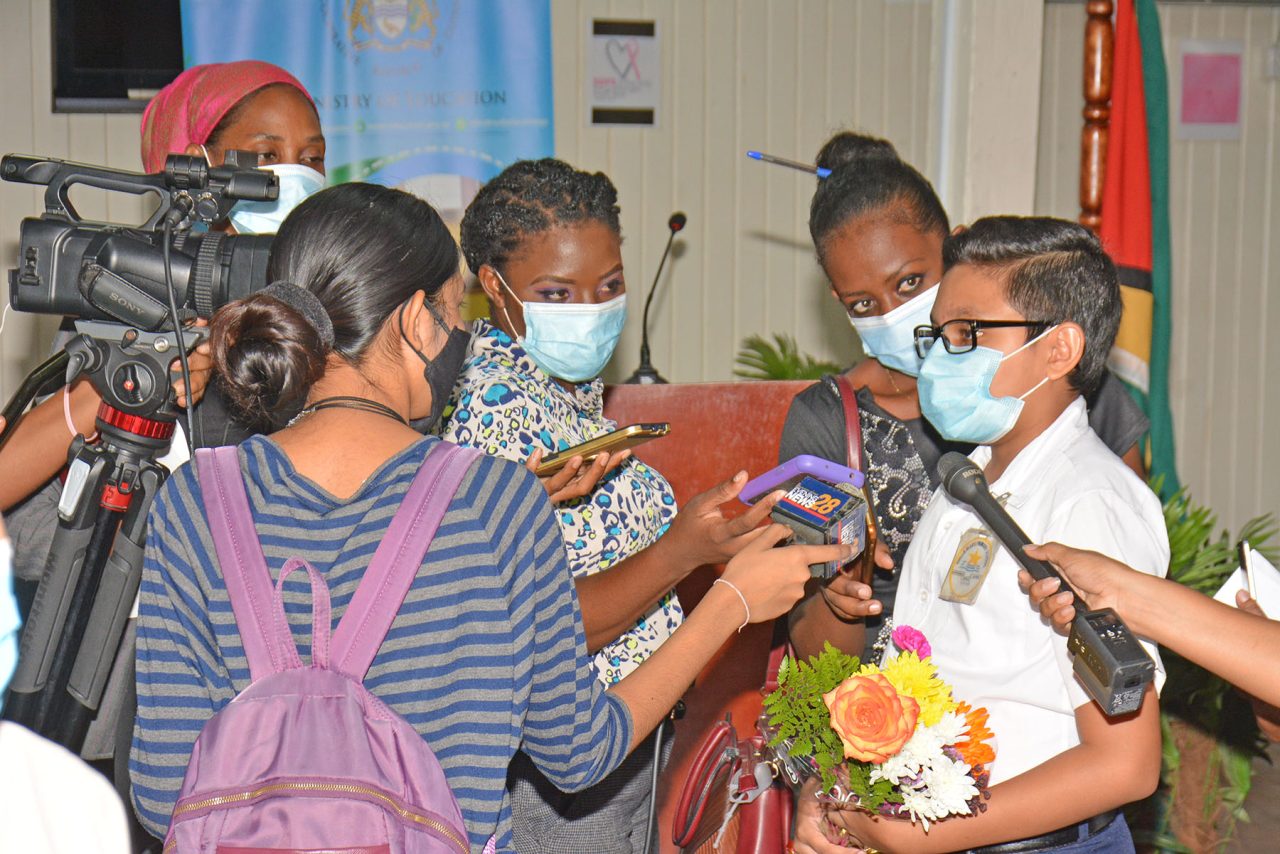 Meanwhile, Barkoye said he was just aiming for Queen's College but sees this top performer title as a "bonus". With interests in electrical engineering and technology, he is looking forward to joining his two sisters at "the school of his dreams".
"I finally got the school of my dreams and I'll be able to attend Queen's College. I even got a bonus, which is getting first in the country so that was very great. I had to follow a schedule, reading twice a day and making sure I got adequate amount of rest so that I could get through my exam days without falling asleep," the North Georgetown Primary student related.
On the other hand, his parents indicated that their aim was to get him into one of the senior secondary schools in Guyana.
"For us, it's not really about space. That was just his desire and we wanted him to achieve what he wanted so we're happy," an elated Tamika Barkoye shared.
The country's third position was awarded to Alexander Singh, of Marian Academy, who gained 524 marks. Two candidates shared the fourth position with 523 marks each, namely: Lianna Dharampaul of Mon Repos Primary and Brandon Ramdin of West Field Prep.
Ramdin, who was still overwhelmed by his performance, told this publication that he enjoys reading. He is planning to join an older sibling at Queen's College, and later pursue a career in engineering.
When asked about his preparations, he said, "I did a little studying. My teacher used Google Classroom and gave us a lot of materials. There was a lot of people telling me that I would make the top 10."
Meanwhile, Dharampaul noted, "I didn't study that much and I had a balance between work and play. I am super excited."
Sharing the sixth position were three students: Britney Peters of One Mile Primary, Gabriel Felix of the New Guyana School and Dhanesh Tularam of Academy of Excellence. They all secured 521 marks.
Felix, who is aiming to be a lawyer, said he depended on his mother to help him study and is excited to start the new journey.
In ninth position, with 520 marks, was Yuki Clarke, Charisma Etwaroo and Salmah Bacchus of Academy of Excellence and Robert Forrester of Winfer Gardens Primary. In an interview with Guyana Times, Etwaroo expressed that she did not believe she made it as one of the country's top performers.
"Well, surprising, the exam was easy. I was expecting it to be harder. All I did was look through the past papers and other examinations that were given by my teachers and revise from my textbooks. I had to give up talking to my friends a lot and watching television than I did before. For me, I was telling myself that I would get into the Top 10 but hearing it from someone else, I was like, this is just a joke," she shared.