More than a month after a 15-year-old student of the Covent Garden Secondary School was stabbed on his way home, two boys will be charged for wounding him. The duo, who are part of a school gang, will appear at the Providence Magistrate's Court today to answer to the charge while two others remain on the run.
The arrest came weeks after the mother of the injured boy took to social media to complain about her dissatisfaction with the slothfulness of investigations by the Police and pleaded for justice for her son, Shemuel Pierre, who continues to receive death threats.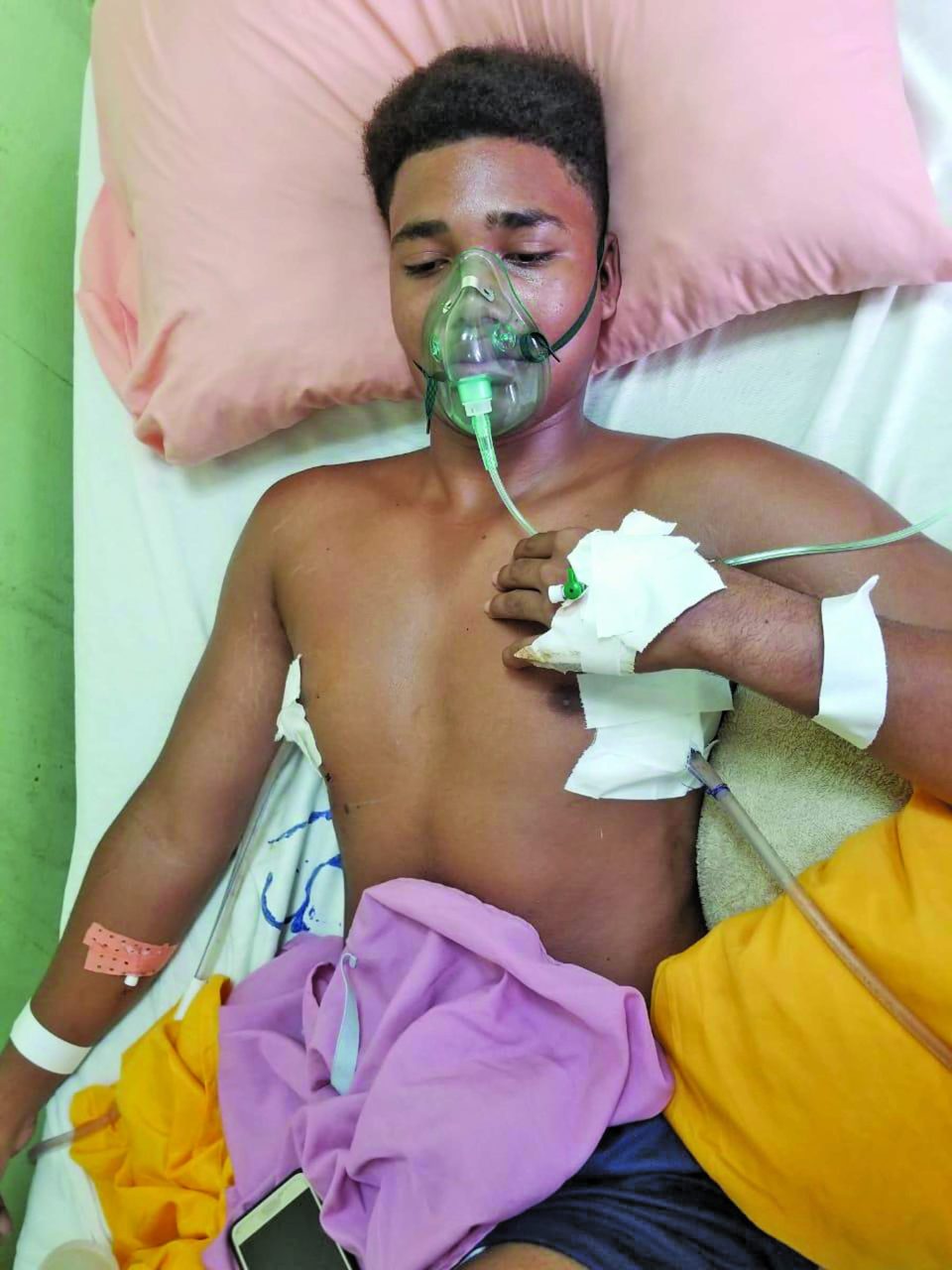 The incident occurred on February 28, 2019, at School Street, Covent Garden, East Bank Demerara, following an altercation between the teen and his classmates who were positively identified to the Police.
Speaking with Guyana Times on Thursday, the injured teen's mother, Melanie Pierre, said she is grateful that arrests were made and that the boys will be charged for the life threatening injuries they inflicted on her son. She said she hopes the police apprehend the other two suspects and that justice will be served. Pierre said her son was attacked and stabbed in front of the school.
He was rushed to the Diamond Diagnostic Centre and later transferred to the Georgetown Public Hospital where he was admitted as a result of the severity of his injuries. He was stabbed to both sides of his chest, puncturing his lungs.
According to the mother, her son spent five days in the hospital and after being discharged, he visited the Providence Police Station and provided the names of the suspects, who are known elements to Police, for robbing and threatening other students of the school.
The woman said she grew frustrated with the slow pace of the investigation and after several visits to the station, she was told that the boys cannot be arrested because they are minors.
"I want justice for my son, these boys are known for this type of behaviour and the Ministry should also launch an investigation. These boys are troublemakers; always robbing and making threats to other students," she said.
The teen is still recovering at home and his mother said she will be forced to remove him from the school after his recovery.