– GT Motorsports Grand Prix
The limits of friendships and family bonds will be tested when the third edition of the GT Motorsports Grand Prix gets underway this evening with time trials at their headquarters on Albert Street and Thomas Lands.
While the main attraction is slated for Saturday, tonight's time trials which are open free to the public will bring the heat as competitors seek to cop the vital top grid positions.
The experienced Stefan Jeffrey and his younger brother Jean Claude Jeffrey, a former Caribbean squash champion, will test out skills in go-karts. Emma Vieira,Paige Fernandes, Elan Rahaman along with the Phang brothers Matthew and John are some of the top names involved.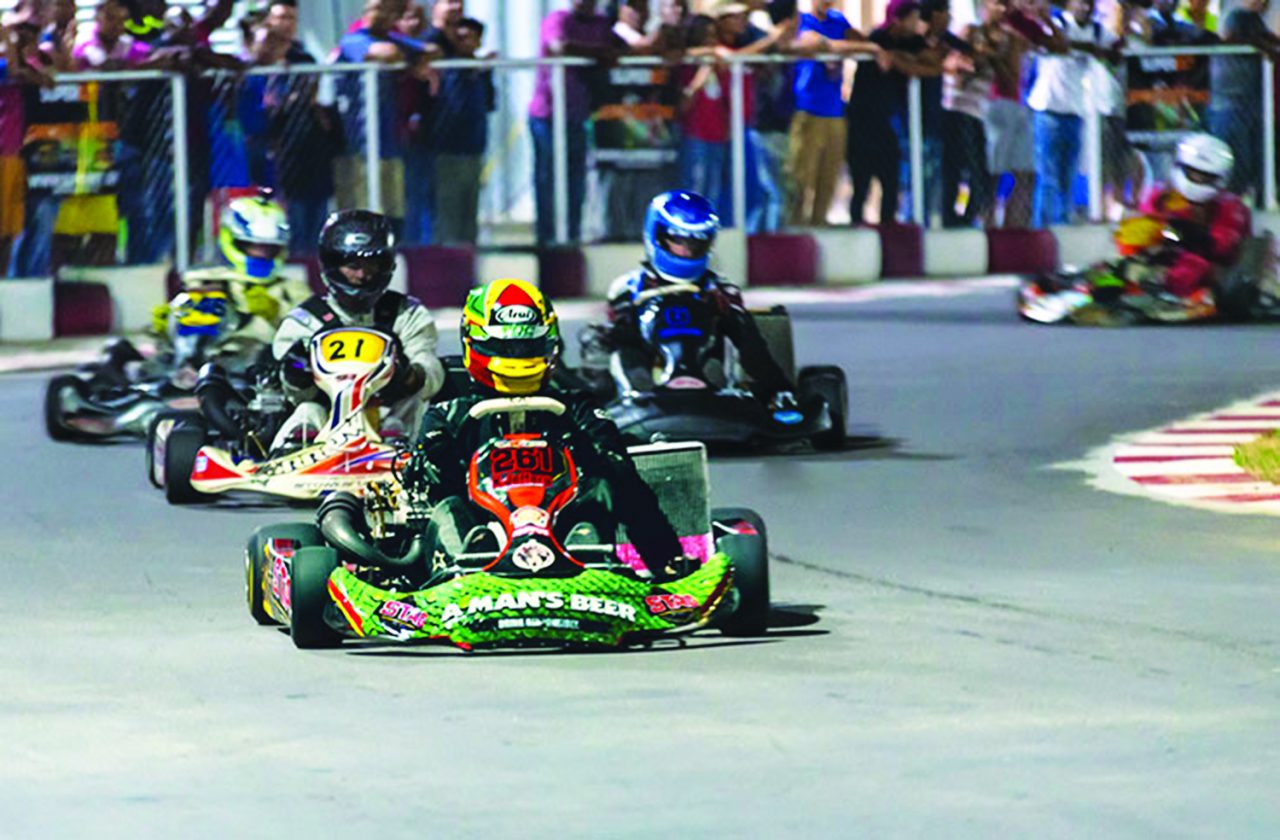 Young Rahaman feels he stands a good chance of doing well come Saturday given the work he has inputted. Rahaman will be seeking to overtake Mikhail Persaud who has been piping him at the finish line at the previous encounters.
Likewise, Likewise Stephan Jeffrey who will be competition in the shifter pro knows a tough task awaits and is ready to put metal to metal.
Meanwhile, GT Motorsport owner Vishok Persaud explained that over 40 persons are slated to compete which should translate into intense action given the wide cross section of drivers.
"On Saturday night we are going to have what's now an anticipated event on the local calendar not only for the motor racing fraternity but families as well. Karting is for everyone. You can come out and try it and just see if you like," Persaud noted.
He added, ""The highlight of the night will be the development of the kids, I believe they have gotten faster and they know the track better, we also have the shifter karts where it is expected to be a grand show and we should have a surprise on Saturday for those drivers who have worked on getting faster".
The categories that will be contested come Friday include 60cc for ages six to 10, 80cc for ages 10-15, 125cc for 15 years and older, as well as the featured event, the Shifters Pro Cup.
The Grand Prix will start at 19:00h or 7pm. Tickets cost $1,000 for adults, while children under 12 is $500 and VIP $4,000.(Akeem Greene)