Trophy Stall Port Mourant/UCCA U-19 50-Over…
The Trophy Stall-sponsored Upper Corentyne Cricket Association (UCCA) Under-19 50-over round-robin tournament continued last Saturday with round four of the competition.
Scottsburg United, Number 66 Cricket Club and Radha Krishna Foundation Academy secured wins.
At Scottsburg Ground, Scottsburg United defeated Number 73 Young Warriors by 100 runs. Batting first, Scottsburg United scored 186 all out in 47.5 overs as Akhar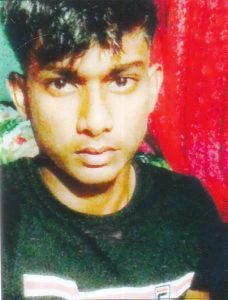 Nahar led with a superb 50, Rudy Jamalodeen made 20, D Persaud 22 and Stephen Norah 15. Bowling for Number 73 Young Warriors, T Sukhu took 3 for 27, A Hussain 3 for 44 and K Persaud, 2 for 32. In reply, Number 73 Young Warriors were bowled out for a meagre 86 in 18.2 overs, as Brian Stewart added a resistant 19 and N Singh, 16. The bowling for Scottsburg United was spearheaded by the in-form Jamalodeen, who bagged 7 for 36 off 7.2 overs.
At Number 66 Ground, Number 66 Cricket Club defeated Number 72 Cut and Load by 56 runs. Batting first, Number 66 scored 152 all out in their allotment of 50 overs as T Jones scored 50. Bowling for No 72 Cut and Load, B Chattergoon took 2 for 49, while S Chatterpaul claimed 2 for 14 and L Singh 3 for 19. In reply, Number 72 Cut and Load were bowled out for 96 in 23 overs as S Chatterpaul showed some fight with his 33. Bowling for Number 66, N Tahal took 2 for 10, A Tahal 2 for 17, J Boodhan 2 for 19, and N Satram 2 for 27.
At Number 73 Ground, Radha Krishna Foundation Academy defeated Number 48 Challengers by 94 runs. Batting first, Radha Krishna Foundation Academy scored an attacking 245 all out in 38 overs. M Headley (77); C Singh (15) and D Boodwa (15) were the top scorers. Bowling for Number 48 Challengers, K Singh took 4 for 53 and K Hooper 3 for 46. In reply, Number 48 Challengers were bowled out for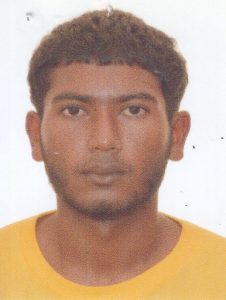 151 in 22 overs despite K Hooper scoring 39 and S Sookram, 25. Bowling for Number 66, I Singh took 3 for 11.
After four rounds of competition, Number 72 Cut and Load and Scottsburg United are leading the points table with six points each followed by Number 73 Young Warriors and Radha Krishna Foundation Academy on four points each and Number 48 Challengers on zero. Two points are allotted for a win. The top two teams will advance to the final. If points are tied for any place, the winner of the head-to-head clash will advance.
This tournament is organised by the UCCA and is sponsored by Ramesh Sunich, Managing Director of Trophy Stall, Bourda Market, Georgetown, whose new location at Market Road, Port Mourant, Corentyne, Berbice will be opening soon.