The Guyana Amateur Basketball Federation (GABF) has shortlisted 15 players to commence training at the Cliff Anderson Sports Hall for the Senior Men's Caribbean Basketball Confederation (CBC) Championships scheduled for Suriname.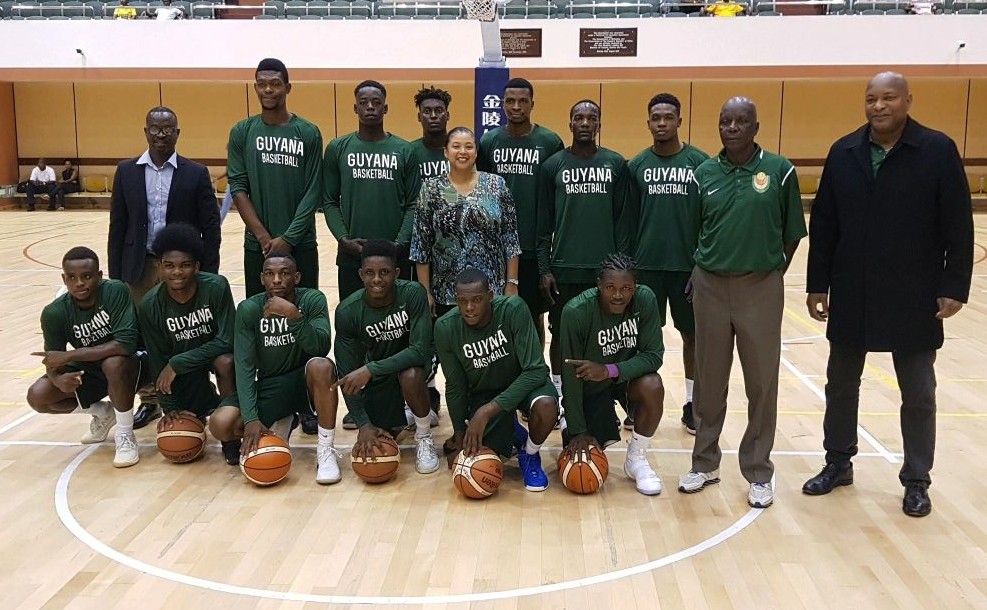 This squad which comprises mainly players who participated in the just-concluded best-of-three CBC warm-up series against Barbados Men's will train from 19:00h on weekdays and from 07:00h on the weekends.
The squad reads: Stanton Rose, Harold Adams, Orland Glasgow, Shaine Webster, Ray Victor, Anthony Moe, Travis Burnett, Felix Hamilton, Travis Belgrave, Denzel Devonish, Timothy Thompson, Akeem Crandon, Kevon Wiggins, Nikkoloi Smith and Terron Welch.
The Head Coach is Junior Hercules; Dennis Clarke is the Assistant Manager/Assistant Coach while Jonas Anestal is the team's Physiotherapist and Physical Conditioner. Nigel Hinds is the manager.
The final team will be announced on Wednesday, June 20 and will depart for Suriname on Friday, June 22 and return to Guyana on Sunday, July 1.
Meanwhile, the women's team were named on Tuesday; they will compete in Suriname from June 15 to June 22 in the same event.