…says new system upgrade planned by 2022
GTT's new Chief Executive Officer (CEO) Damian Blackburn, who took office in April of this year, on Thursday admitted that there were a number of issues with the company's services and assured that the local telecoms giant was working to improve the overall experience and service being offered to consumers.
During a virtual press conference on Thursday, Blackburn pointed out that the unusually long wait times on customer service calls and long-in store queues would be a thing of the past. He noted that there have been improvements in the automatic call system and to boost that even more, a total of 40 new customer service agents would be hired. Training for these persons, he added, begins on Monday and within weeks they would be ready to serve customers. To reduce the long lines in stores, more outlets – both MMG and regular stores – will be opened to facilitate payments across the country.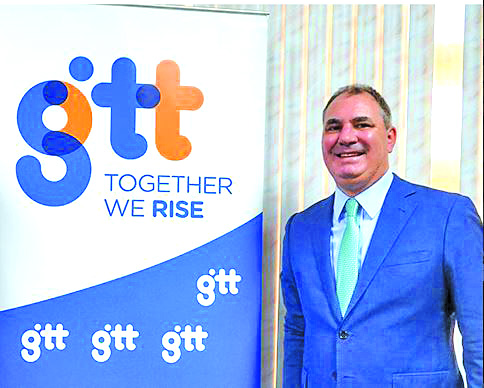 Blackburn said, "I know I haven't the time so far to meet everyone, but I know they are all hard working and doing so to the best of their abilities."
New Chief Operations Officer (COO) for Home and Fixed Services, Eshwar Thakurdin; Head of Mobile Business Unit, Richard Stanton; COO for GTT's Business Solutions, Orson Ferguson and MMG General Manager Babita Ram are the four persons who will be directly working with Blackburn in realising the 2022 goal. During the conference, Thakurdin and Stanton stated that some of the plans would be in motion by year end, but the entire programme of planned works would be implemented by December 2022.