It was chaos at the Georgetown Public Hospital (GPHC) on Thursday afternoon when friends and relatives of the more than 20 victims, who were injured in separate accidents across Georgetown, gathered.

Luckily, there were no fatalities up to press time but some victims were said to be critical with severe injuries, including broken limbs.
At about 17:30h, a route 42 minibus, BXX 4165, and a motor car, PNN 3115, collided at the corners of High and Princes Streets, Georgetown, leaving several persons injured.
Guyana Times understands the minibus was proceeding South on High Street when it collided head on into the left side of the car, which was heading East on Princes Street, just outside the Infinity Gas Station.
At the time, there were 14 passengers including the driver and conductor in the bus. Most of them received injuries but most were reported minor. The car had four occupants and this newspaper was told that one of the backseat passengers is in a critical condition.
At the scene, a Princes Street, Georgetown resident told this publication that they heard a loud impact and upon investigating, saw the car facing downwards in a nearby drain and the bus, which reportedly toppled several times before coming to a halt.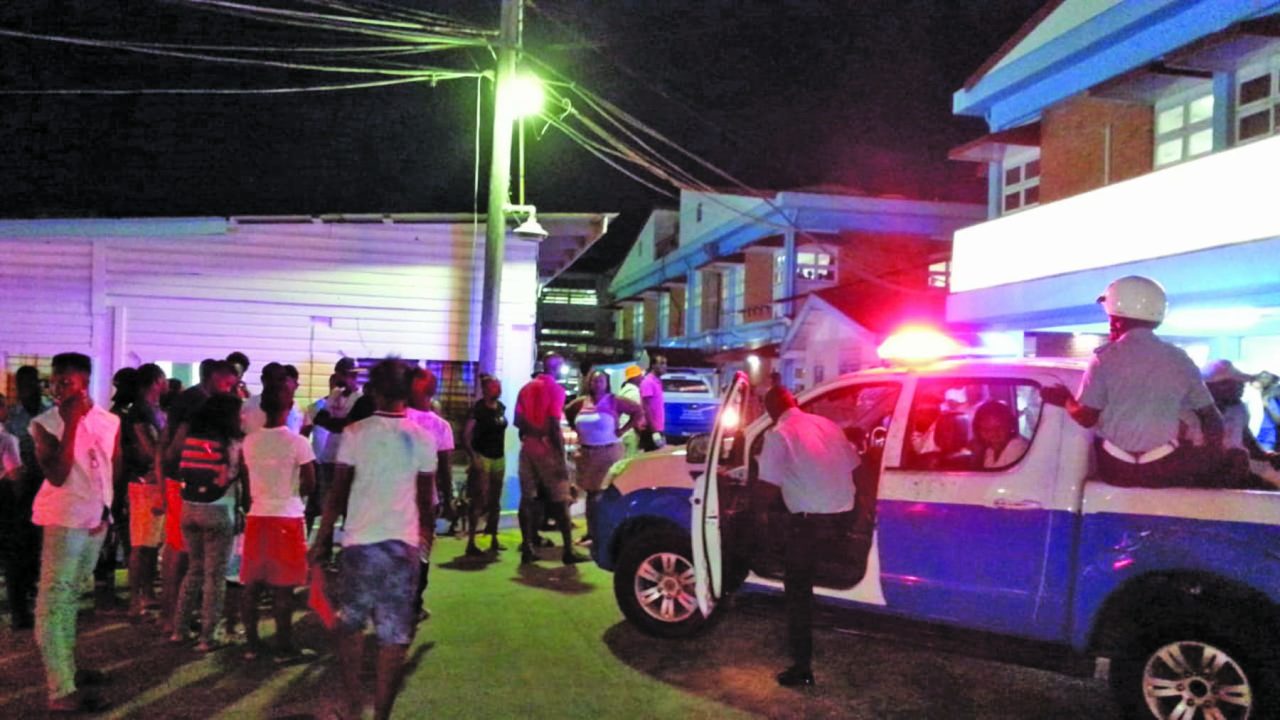 Meanwhile, another accident in Kitty, Georgetown, resulted in a motorcyclist being detained and a pedestrian nursing lacerations about his body.
Guyana Times understands that sometime around 17:40h, a motorcyclist struck a pedestrian in the vicinity of Seeta's Bar on Station Street, Kitty and rode away. However, traffic ranks on Vlissengen Road managed to apprehend the perpetrator and he was taken into custody where he is assisting with investigations.
Additionally on Thursday, a teenager was thrown off his motorcycle after he collided with a motorcar on Mandala Avenue, Georgetown. This newspaper was told that the 14-year-old received lacerations to his body and he too was taken to the city hospital for treatment.
There was also another accident involving a Police Officer who just came off duty. While the details of this incident are sketchy, this publication was told that the officer had just gotten off duty and was a pillion rider on a motorcycle when they were struck.
The officer, who sustained minor injuries, also sought medical attention at the GPHC along with the rider but up to press time, the nature of his injuries were unclear. Friends and relatives gathered at the hospital claimed they had not received any updates on his condition at the time of being approached by this newspaper.