Educational institutions which remain unaccredited by the National Accreditation Council (NAC) should act immediately to have such implemented, amid the country's rapid development that will call for proper standards.
The National Accreditation Council (NAC) hosted its annual staff retreat on Monday, where Executive Director, Dr Marcel Hutson pointed to the needs which institutions should try to meet. At present, he shared that there are a number of entities which are unregistered.
"We have a number of institutions that are unregistered and they are not accredited. I believe when we take into consideration, the developmental trajectory that Guyana is on at this time, it is critical that our institutions operate add certain standards to meet the needs of a nation that is on its way to development," the Executive Director disclosed.
According to Dr Hutson, maximum output is required of these bodies, which can be achieved through the NAC.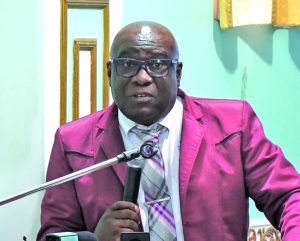 "We have a fundamental, critical role to ensure that these institutions function to the maximum in terms of output…We are going to be moving with some level of alacrity. I think it is only fitting that we move in this direction so that we can develop some kind of unison in our thinking and in our approach."
The official charged staffers to spend more time planning, avoiding pitfalls, developing relationships, and recharging.
"We must focus on the important, not on the urgent because the urgent ultimately will weary us out and sometimes you don't get anything done," he noted.
Chairman of the NAC, Mohandat Goolsarran underscored that there are 21 standards that an institution must demonstrate before they are accredited. Independent evaluators would check records and examine the facility based on the existing standards.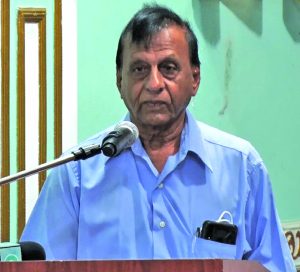 Once the standards are satisfied, then they are recommended for first registration. A certificate of registration is provided after a fee is paid. Thereafter, the programme accreditation process would follow.
"Your institution may be offering a number of programmes so we will look at the programme to be accredited, quality of staff, the curriculum that describe that programme, your assessment procedure, and we measure that against international comparable institutions," Goolsaran stated.
Once these are satisfied, those programmes for an institution will be accredited. An institution may offer numerous programmes but only a few can be accredited. Accreditation means that the programme is meeting national, regional and international standards.
"It also allows us to assure the public as to the quality of programmes being offered. So, when a certificate is issued by the institution and tendered anywhere, very few questions can be asked."
The National Accreditation Council was established by Act 12 of 2004: The National Accreditation Act. This Council is the principal body in Guyana for conducting and advising on the accreditation and recognition of educational and training institutions, providers, programmes and awards, whether foreign or national and for the promotion of the quality and standards of education and training in Guyana.