-describes 2022 as learning curve
Brandon Corlette exclusive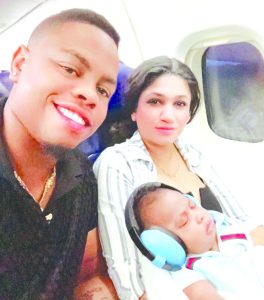 The year 2022 has been a year of great difference for Guyana and West Indies superstar Shimron Hetmyer. While he had not dominated the playing fields as he would have liked, he made significant strides off the field. The 26-year-old left-handed batsman had become a father, a journey he describes as lovely.
In an exclusive interview with this publication, Hetmyer spoke about fatherhood, what he has learnt in 2022, and what he aims to take into 2023.
"So far, fatherhood has been lovely. I am really enjoying it, actually. (There are) not enough words to explain how great it feels to actually come home and see him smile. To see him light up when he actually sees your face, and (he is) always laughing. I think that is something he took from me. So far it has been really nice, and I am really enjoying it," Hetmyer has said.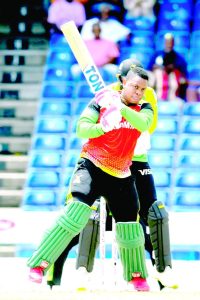 Back in May, Hetmyer was playing in the Indian Premier League (IPL) when his son was born, and he made the extra effort to leave the IPL to be present with his wife to see the birth of his bouncing baby boy. The man from East Canje, Berbice was beyond happy with the support shown by Rajasthan Royals, who put all systems in place for him to fly home.
"The guys at Rajasthan were over the moon, and they really did a great job in actually bringing me home and taking me back to the IPL. I came back really fast, but it was really nice to have the support of the team that you are playing for," Hetmyer explained.
While cricket is fruitful, the travelling cricketers have to do is a challenge by itself. For Hetmyer, it is similarly challenging when he has to leave his son and wife to play cricket around the world. Hetmyer noted that his wife is playing her part in ensuring he is able to see his son via video calls while he is away.
"I think his mom is doing a great job…making sure I am always there, or just calling me on video call so that I am seeing him and to make sure he is okay, and to see his face, and for him to never forget me; because kids, as they grow up, they tend to remember certain things and forget some. So, I try every time I leave home, that we talk as much as possible," Hetmyer said. He added: "even if he does not speak, we give him the opportunity to actually see my face, just to make sure he is happy. Happiness is one of our biggest things."
Hetmyer reflects on 2022, and looks forward to 2023
In 2022, Hetmyer played eight matches for the West Indies, with all of those coming in the T20 International format. He scored 131 runs in seven innings, and in the 2022 Hero Caribbean Premier League (CPL), he scored 281 runs as Guyana Amazon Warriors captain, helping the team reach the semi-finals.
At the IPL in 2022, Hetmyer had his best season, scoring 314 runs at an average of 44.86 and a strike-rate of 153.92. That season has earned him a retention ticket to the Royals side, where he had secured another million-dollar deal. He described 2022 as a year of learning more than anything else.
"Cricket was good. I had my ups and downs as all cricketers have, but it was more learning than anything else in 2022. Mainly with the captaincy in CPL, to see where I am at with that. And I think, so far, it has not been bad. A lot of learnings to take place from that. To manoeuvre bowlers, and where to put myself to bat, and try to make sure everyone is happy. I am trying to get more of that into 2023 as well," Hetmyer said.
Hetmyer, who last played a Test match for West Indies in November 2019, has 16 Test caps. He last played a One Day International for West Indies in July 2021, but has 47 matches in that format. The ultra-talented batsman will certainly want to make big positive impacts on the game as he enters this new year.