…alleges Police undermining village's COVID-19 battle
Leader of the Liberty and Justice Party (LJP), Lennox Shuman on Friday lambasted coalition Indigenous leaders, namely Sidney Allicock, Valerie Gariddo-Lowe, Dawn Hastings and the National Toshaos Council (NTC) among others, over what he described as their inaction over Police overreach in Baramita, Region One (Barima-Waini).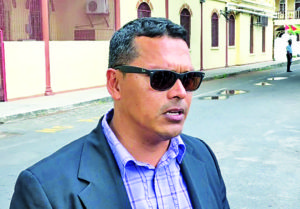 The LJP Presidential Candidate and prominent local Indigenous leader highlighted what he called an undermining of the Village Council and its efforts to battle the coronavirus disease (COVID-19).
He was at the time speaking with reporters outside of the Arthur Chung Conference Centre (ACCC) and related that Police ranks have, in fact, actively sought to undermine the Council's efforts in combating the pandemic.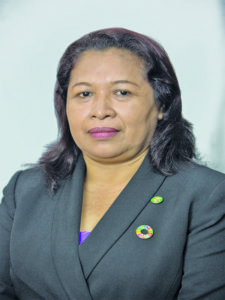 Speaking directly to A Partnership for National Unity/Alliance for Change (APNU/AFC), "Indigenous, so-called Ministers," Shuman voiced his displeasure over their silence on the matter, those "who have said absolutely nothing about it"— the Police actions in the community.
According to Shuman, "we are hopeful that [issue] could be resolved very quickly."
The LJP leader's comments were made in the wake of reports published in the media that the Baramita Toshao, Sharmain Rambajue was alleging that she and a Village Councillor were threatened with arrest by ranks of the Guyana Police Force, having insisted that they comply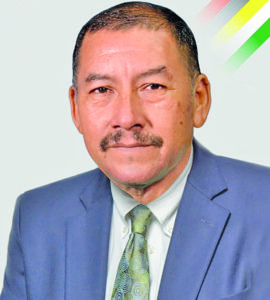 with measures put in place by the Council to protect the community.
Among the measures that were put in place by Rambajue —according to media reports—is the limiting of access to the village by those transporting food supplies and fuel.
According to reports, one such individual ended up in a confrontation with the villagers over their denial of access into the community after the curfew would have come into effect.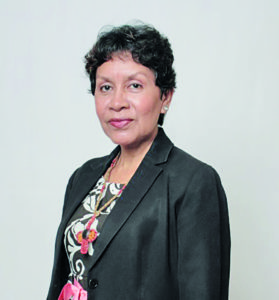 It was related in the media that on one occasion, the individual involved in the confrontation with the villagers arrived at the gate at about 21:00h and demanded to be allowed into the village.
The situation, according to media reports, escalated to the point where the police intervened and threatened to instead arrest the Indigenous leader.
Rambajue is also reported to have said the officer-in-charge also threatened to break down the gate and checkpoint hut before asking her if it was even legal for them to construct a gate at the entrance of the village.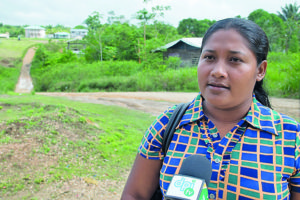 The gate to the community was constructed, reportedly with the approval of the Indigenous Peoples' Affairs Ministers with a presidential grant.
Describing the incident as an unfortunate circumstance, Shuman told reporters on Friday, "currently in Baramita there seems to be an undermining of the Village Council by the Guyana Police Force by not providing support to the community in combatting the coronavirus."
According to the LJP leader, the police are, in fact, actively undermining the efforts of the community.