…says collaborative effort needed to address climate change
Head of the Local Content Panel, Shyam Nokta was on Tuesday conferred with the 500th Discovery of the Strait of Magellan award, which was accepted in the presence of President Dr Irfaan Ali.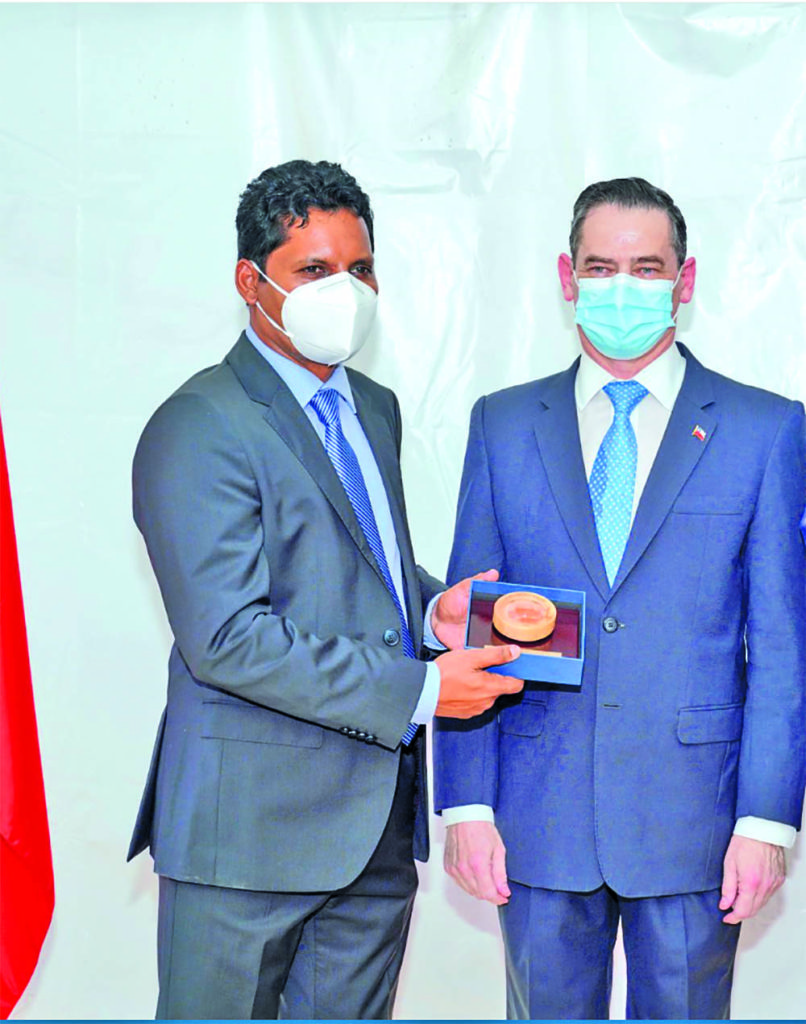 The award was bestowed by Ambassador of Chile to Guyana, Patricio Becker, to Nokta – who is a specialist in natural resources, the environment and climate change. He is also President of the Guyana Manufacturing and Servicing Association (GMSA).
The Strait of Magellan is a navigable sea route in southern Chile separating mainland South America to the north and Tierra del Fuego to the south. The strait is considered the most important natural passage between the Atlantic and Pacific Oceans, and is viewed as a necessity for global trade.
To celebrate the 500th anniversary, the prestigious award is being bestowed upon modern-day innovators in each country, whose work represents the spirit of exploration.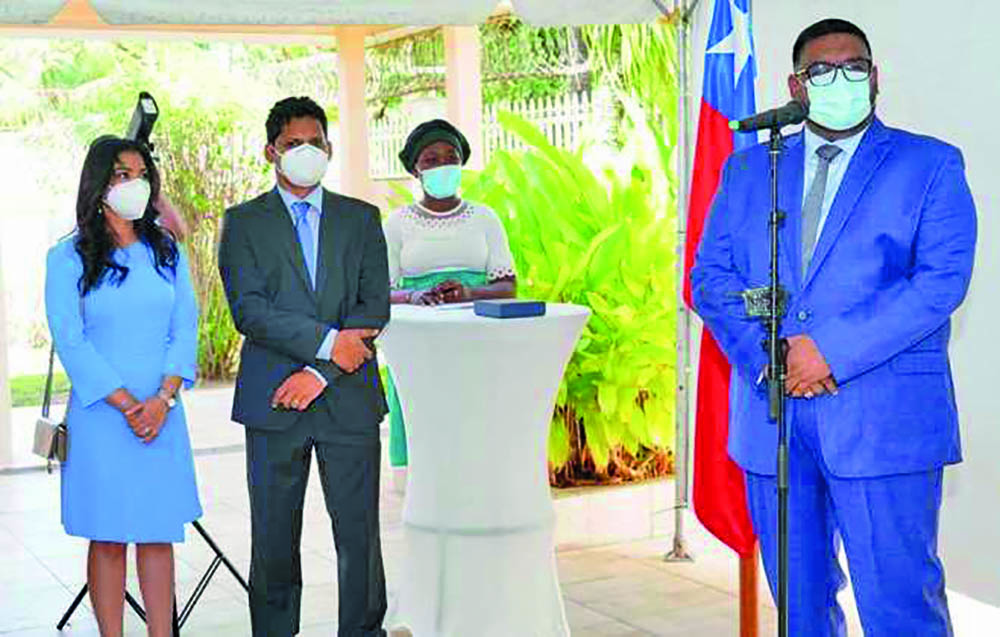 In accepting the award, Nokta shared his approval for Government's efforts in enabling leadership through its Low Carbon Development Strategy (LCDS). Through the LCDS, Guyana was able to secure funding from Norway through the Guyana REDD+ Investment Fund (GRIF) during the previous PPP/C stint in office. Government is now working again to revitalise that partnership.
"I'm very pleased that President Irfaan Ali has recommitted to the LCDS and the partnership with Norway because it presents a very good opportunity for Guyana to continue to show leadership and innovation on this very important global issue as we have done through the LCDS and this partnership," he asserted.
He also welcomed the work of the Chilean Government, which has demonstrated increased action on climate change and strong mitigation action. Nokta reminded that low-lying areas and small islands feel the brunt of climate change, as he urged the need for such actions.
"I believe that that we all have to work together at the local, national and international level to examine ideas, new approaches on sustainability, the environment and climate change."
Speaking at the event, President Ali lauded the work of Nokta, noting that it is quite a milestone for a Guyanese to receive this award. "We are aware of your significant contribution and we are aware of your technical capacity to achieve. For us, this is not a surprise. Perhaps, it is an opening of more moments like these…We must recognise the Government of Chile for recognising one of our citizens and we're very pleased that a citizen of Guyana has distinguished himself to the international community, to the extent that he was honoured," the Head of State shared.
Speaking about the Strait of Magellan, he said, "The discovery was very important for navigation, trade, innovation, and proving of science that the world was actually round. It brings us to climate change where there is still some in our world that believe the science is not proven. This is where critical thinkers, groundbreakers, innovators come into play." (G12)