… says Govt looking at injecting local funds
Government is reviewing the operations of the Small Business Bureau (SBB) with the aim of simplifying the process in order to enable small and medium enterprises (SMEs) to access money.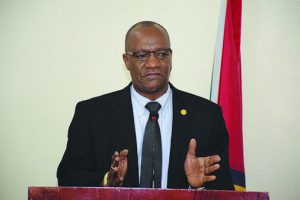 There are also plans to provide local funding for the bureau.
Minister of State Joseph Harmon, who made this disclosure during a visit to the community of Wales last Friday, explained that President David Granger called a high level meeting on Friday with the relevant Ministers present, and the bureau was among the issues that were examined.
"The President called a meeting with some Ministers, including the Minister of Business (Dominic Gaskin), to examine ways in which we can provide financing. And we were looking at the Small Business Bureau (with a view to) change the way in which it is structured.
"The funds of the Small Business Bureau are funds from the Norwegians. So then, for you to get that money, you have to go through (a process) a training programme; and then when you're finished, you have to satisfy the requirements of the bank."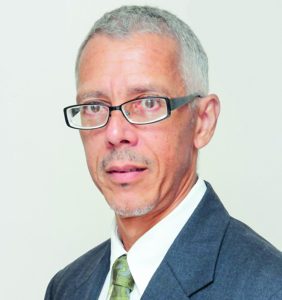 Harmon revealed there are plans to review that arrangement, and for Government to inject some additional local funds into the programme.  He said this would benefit small scale farmers and other startup businesses.
"Minister Gaskin has been asked to look at that. Review it so that we can put some additional local funds into it, to make it easier for our farmers and individual business people to have access to small sums of money… maybe one, two or five million to kick you off," Harmon said.
"Apart from that, the Minister of Finance (Winston Jordan) would have announced in the budget that there is something for small businesses and starting up businesses – some $50million for youth entrepreneurship," Harmon disclosed.
Minister Jordan had in fact stated during his 2017 budget speech that the SBB would be extending its operations into educational institutes – to train students in entrepreneurship. He had also mentioned a competitive system being set up to have 10 students receive grants to start their own businesses.
Besides that, Jordan had stated that the Micro and Small Enterprise Development (MSED) would continue its role in financing and training SMEs. He had also spoken of the Sustainable Livelihood and Entrepreneurial Development (SLED) programme.According to Harmon, Government is looking at the most effective ways to get any allocations in the budget to the communities for entrepreneurship.
"I want to give you the assurance that at the level of the central government, it is attracting the attention of the Government and the President is concerned about this matter. And we are putting things in place so that the people can access these funds and create employment for themselves," Harmon explained.
The Small Business Bureau (SBB) is a semi-autonomous Government agency which was created to complement the Small Business Act No. 2 of 2004. It coordinates programmes for small business development, in addition to facilitating training for aspiring entrepreneurs.
But there are issues about how effective the SBB really is. According to one Wales resident, he was sent by the bureau to a local bank in order to get a loan, only to ultimately be denied.
Following the Georgetown Chamber of Commerce and Industry's (GCCI) Annual General Meeting (AGM), outgoing President Vishnu Doerga had expressed worry about allocations to SMEs. According to Doerga, there is also need for legislation to be created, where absent; or amended where present, in order to improve opportunities for investment.
Last year, Guyana was ranked at 124 out of 190 countries in the World Bank's Ease of Doing Business rankings. Jamaica, at 67, was the highest ranked Caribbean country. Economies were ranked based on their regulatory environments.