Head of the Special Organised Crime Unit (SOCU), Sydney James has dodged questions on the status of the probe into the award of a sole-sourced contract for a feasibility study into the construction of the new Demerara River Bridge.
Public Infrastructure Minister David Patterson told Guyana Times on Friday that SOCU has concluded its investigations but he is uncertain of the findings.
He said, "From what my understanding is, I heard that the investigation has concluded, I don't know the conclusions but you should probably ask them".
The Minister added that the project for the new bridge is expected to come up at the National Procurement and Tender Administration Board (NPTAB) shortly.
According to him, "That is supposed to be a public-private partnership. It's being piloted at the moment, reviewed by the public-private unit under the Ministry of Finance with the help from the [Caribbean Development Bank] CDB and obviously that will go to tender shortly".
However, when Guyana Times contacted SOCU's Head, Sydney James, to confirm the status of the probe, he hung up the phone. Subsequent calls to his mobile went unanswered.
The contract in question was awarded to Dutch company LievenseCSO for a feasibility study into the new bridge.
The Opposition had requested that the Public Procurement Commission (PPC) investigate the award of the $148 million sole-sourced contract.
The PPC had flagged Minister Patterson for requesting from Cabinet that the contract be sole-sourced instead of being processed through the Procurement Board as the law says should be done.
The PPC completed its investigation into the award of the contract for a feasibility study on a new Demerara River bridge and handed its report over on August 7, 2018. The report noted that several companies had bid for the project to do the feasibility study and design for the new Demerara River bridge and 12 companies had been shortlisted.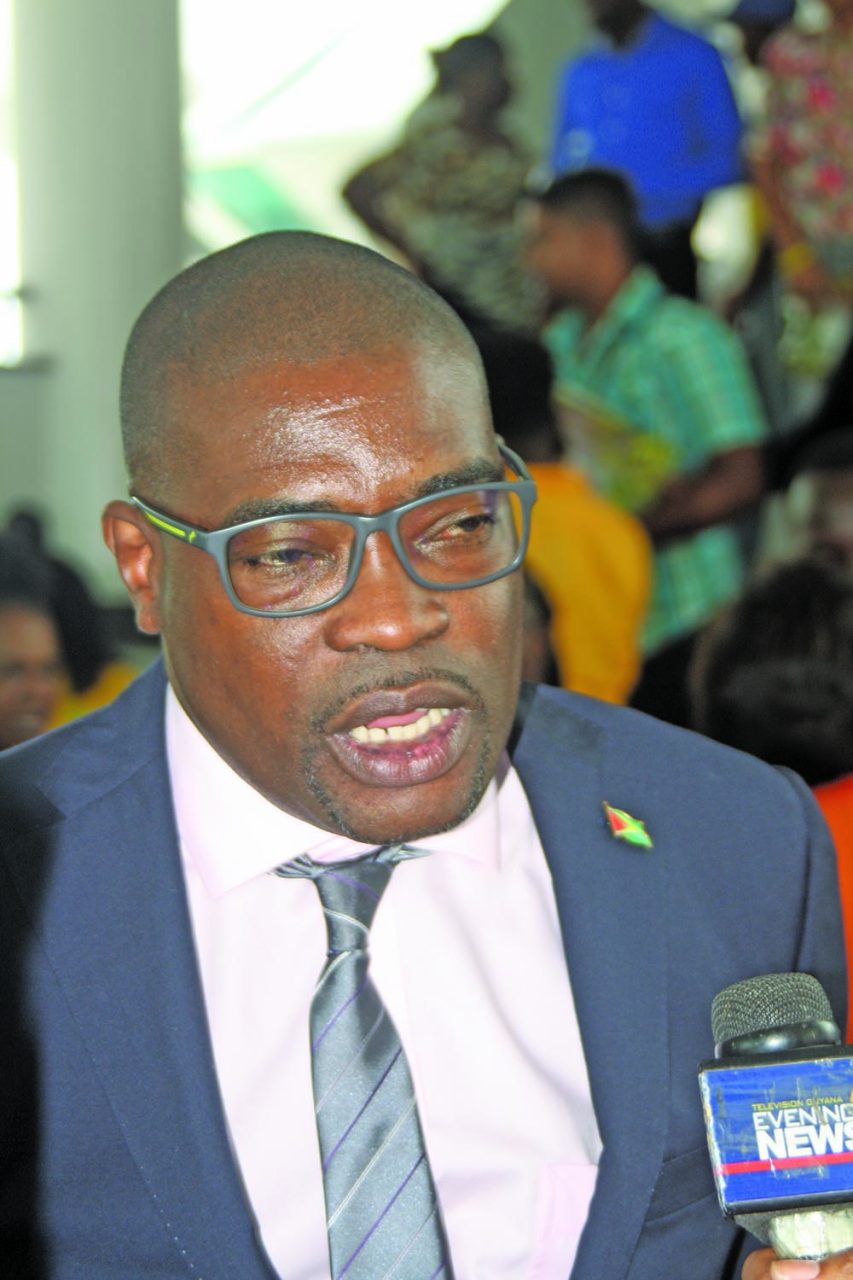 The report had added that only two of the 12 companies had made proposals. As such, the bidding process was annulled. It added that on November 12, 2016, the Tender Administration Board approved the move for the project to be re-tendered. The project was not re-tendered; instead, Dutch company LievenseCSO was engaged by the Public Infrastructure Ministry to do the work.
Page seven of the report noted that the bid from LievenseCSO was "unsolicited", but Patterson took the company's proposal to Cabinet for approval, and Cabinet granted its approval for the company to be engaged. The report, on page seven, stated that monies to be spent on the project were taken from the Demerara Harbour Bridge Corporation (Asphalt Plant Accounts).
It was subsequently announced that SOCU would be investigating the matter. Patterson submitted a statement to the investigative unit in September of this year, although this was criticised as the Opposition said the same standard used on them should apply to Government. Around that time, Opposition politicians were being questioned at SOCU headquarters over other matters.