Police Commissioner Leslie James has signaled the administration's intention to replace Sydney James as the Head of the Special Organised Crime Unit (SOCU).
"Later on, today we will be giving an update on the replacement of the Head of SOCU," the Top Cop told reporters on the sideline of an event this morning.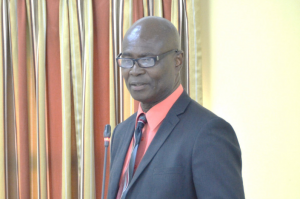 Sydney James was sent on administrative leave, in light of allegations of mismanagement of funds at the entity in charge of investigation white-collar crimes such as corruption and money laundering. The decision to send the SOCU Head on leave came months after an audit revealed that there were serious irregularities at the entity, including the falsification of records.
More details in the Thursday, July 18, 2019 edition of the Guyana Times.