Maurice Solomon continued to outfox the much younger competitors on the golf course as he opened 2019 with a bang by capturing the President's Cup title, following some stiff competition.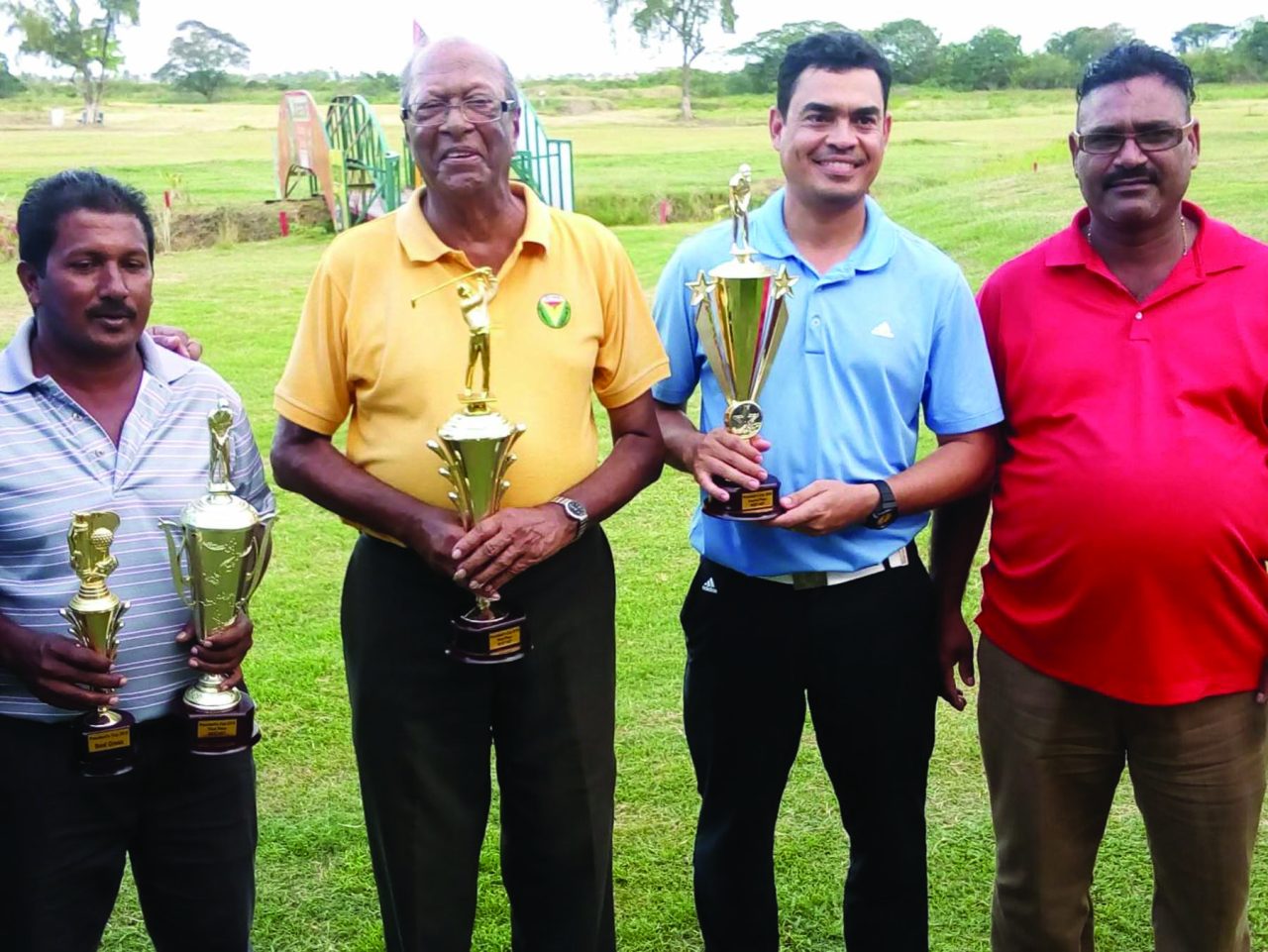 One of the country's veteran accountants, Solomon beat off a star-studded bevy of golfers as he hit 70/25 to win the Best Net, but was challenged strongly by MACORP CEO Guillermo Escarraga, who he edged to win after 'Back 9 count-back'. Second-place winner Escarraga also had a good outing on the greens, recording a Net 70/22 but fell honourably to the veteran Solomon.
The stars didn't disappoint as a number of high-profile players copped several top awards with: Longest Drive Award being given to ANSA McAL executive Troy Cadogan with Best Gross and 3rd Best Net being achieved by the diminutive 'big man' Mike Mangal 73/9), who continues his form with the Club from 2018.
Nearest The Pin and 4th Best Net went to former Lusignan Golf Club (LGC) Captain and one of Guyana's most experienced golfers in Patrick Prashad (74/10). A number of other players, including Robert Hanoman (75/28); Kalyan Tewari (76/14) and Joaan Deo (77/14) were among the top contenders this past Saturday.
New LGC member Mahindranauth Tiwari achieved a near impossible hole-in-one off of Hole Number 1 with a Gross 86 in his first official game. Saturday's tournament kicked off 2019 as a large turnout was recorded in the medal play format tournament.
Local pros battled for top prizes ranging from Best Gross, 1st to 4th Best Net, Nearest to The Pin and Longest Drive. Tournament results showed that golfers put up very competitive performances with the first 10 places often having no more than a one-stroke difference and in fact for 1st and 2nd places there was a tie (Solomon and Escarraga), decided by a count back of the last 9 holes, the better score receiving the benefit.
Meanwhile, the next assignment for golfers will be the ANSA McAL / Suzuki Open scheduled for January 20.