2019 England Tour of West Indies…
Ahead of the highly-anticipated England-West Indies series in the Caribbean, ticket sales for the first Test, which bowls off from January 23 in Barbados, went on sale this past Friday.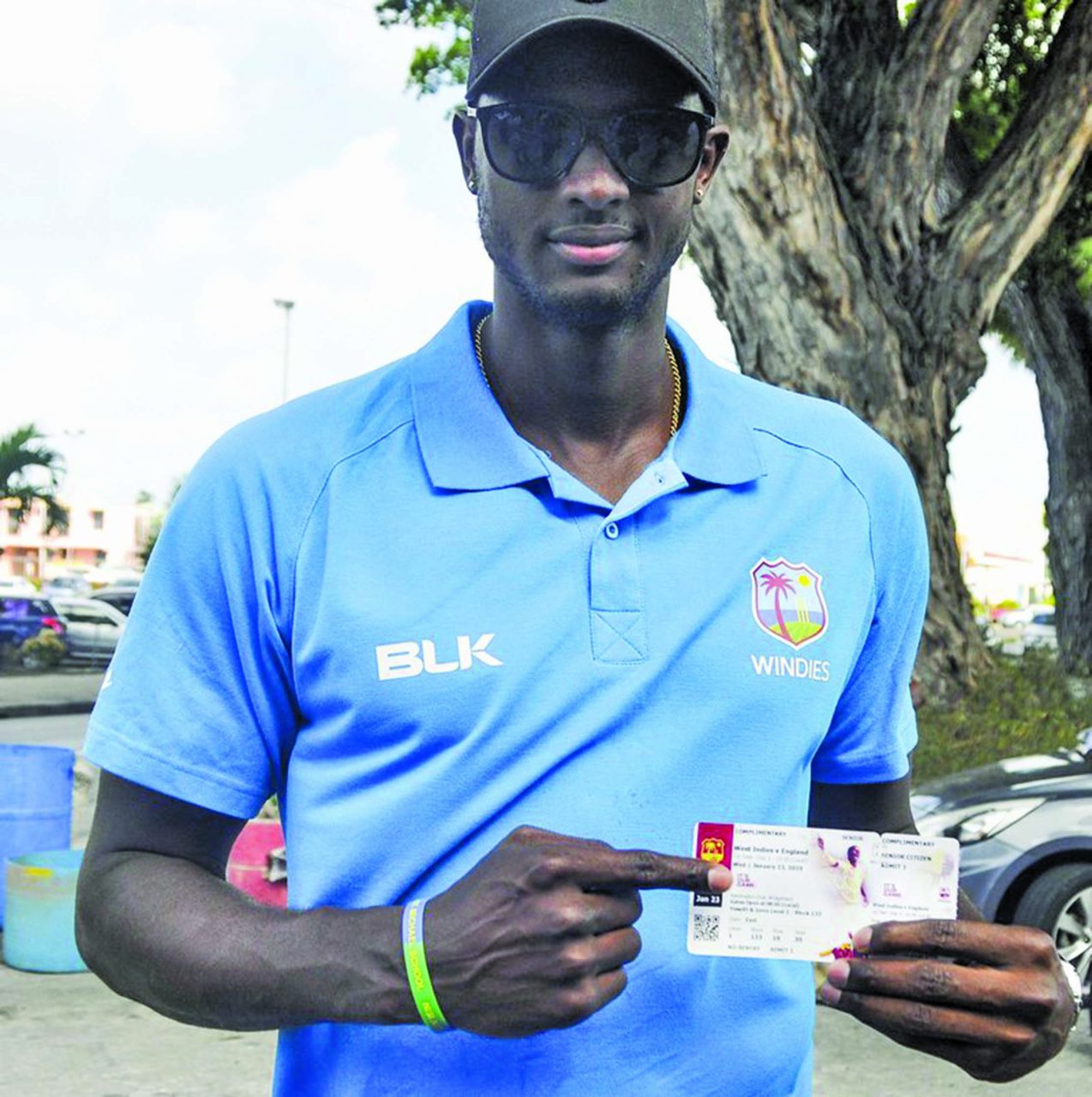 On hand to meet and greet fans was West Indies Test Captain Jason Holder, who was at the Kensington Oval as Cricket West Indies (CWI) officially began their over-the-counter tickets sales ahead of the tussle for the coveted Wisden Trophy.
While Barbados commenced their ticket sales this past weekend, tickets for the other venues – the Sir Vivian Richards Cricket Ground in Antigua and the Darren Sammy National Cricket Ground in St Lucia are expected to go on sale from January 21 and January 28 respectively
The Windies Test skipper, who will be looking to continue his ascension up the Test all-rounder ladder when the series commences, said: "I just felt the need to come and meet the fans and spend some time with them. We're nothing if we don't have the support of our fans. We play for them and we value their support; so I made the effort to come this morning and speak to some of them."
CWI Commercial Director Dominic Warne regarding the series pointed out that, "Test cricket between these two great teams has great appeal and a very rich history, and we anticipate record crowds for these matches here in the Caribbean. We look forward to welcoming lots of visiting England fans, and we are providing promotions to our own West Indies fans to give them the opportunity to access seats at affordable prices."
He continued: "West Indies fans create an atmosphere that visiting teams don't experience anywhere else in the world and we want them to come out in force to get behind the team. We have given some great incentives to the loyal, local fans as well as ensuring that senior citizens and children under 12 have the opportunity and we know they will take this opportunity to be part of what will be another great Test Series."
Meanwhile, incentive packages for local patrons include: fans with local identification can buy two tickets at half price while a limited amount of tickets will also be available for fans over age 60. Ground tickets at US$15 per person (BDS$30) will be on sale from Tuesday, January 15.