Police have launched a probe into an accident that resulted in a route 31 minibus ending its journey in a canal in the vicinity of the Wales Sugar Estate, West Bank Demerara. While details of the collision are sketchy, Guyana Times was told that it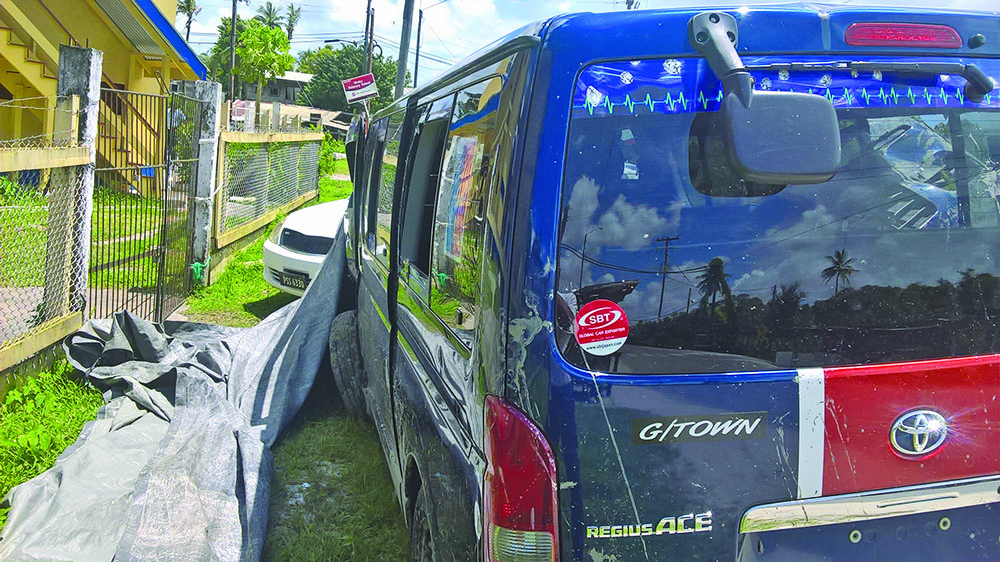 occurred on Wednesday.
According to information received, the driver of a pick-up which transports a senior official attached to the Estate, and bears registration number GMM 9290, was attempting to turn the vehicle around when the speeding minibus came head on, colliding with the pick-up. As a result of the impact, the driver of the minibus lost control of his vehicle and came to a stop in the canal. Following the accident, the licence plates of the minibus were swiftly removed.
One of the passengers from the route 31 minibus walked away with minor cuts and abrasions. The front windshield and right side of the pick-up sustained damages, while several dents and heavy mud residue was seen on the route 31 minibus.
Police ranks at the nearby Wales Police Station responded promptly and reportedly detained both drivers for questioning, as well as impounding the vehicles at the Wales Police Station.
The drivers were subsequently released from custody as investigations into the accident continue.