A young motorcyclist was killed in the wee hours of Sunday morning after losing control of the motorcycle he was driving along Cotton Field Public Road, Essequibo Coast, Region Two (Pomeroon-Supenaam).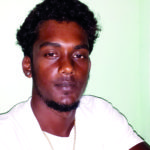 Dead is 20-year-old Navindra Balbader of Colombia, Essequibo Coast.
Based on reports received, the now dead man was driving motorcycle CF 4897 along the Cotton Field Public Road at a fast rate when he lost control.
As a result, he fell onto the roadway and received severe head and bodily injuries. He was picked up by public-spirited citizens and taken to the Suddie Public Hospital in an unconscious state.
Balbader was admitted a patient but later succumbed to his injuries while receiving medical attention. An investigation has been launched into the fatal accident.