WDCA cricket competitions…
The Spice Rebels cricket team recently battled their Belle Vue counterparts in a thrilling two-match series promoted by the West Demerara Cricket Association, and emerged victorious after making light work of the Belle Vue team.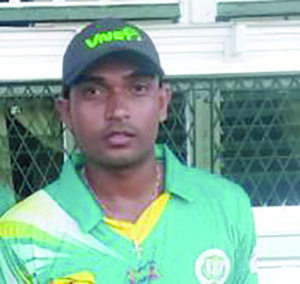 In the first encounter, a T20 affair, Belle Vue batted first and were bowled out for 143 for 6. Their stellar performances throughout 2020 were belied by disappointing recklessness employed against a team they had easily beaten in the past.
They failed to utilise the powerplay overs wisely, and found themselves influenced by a pointless strategy to abandon their naturally aggressive and well-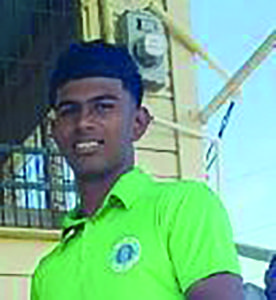 thought-out game. In the end, their score could not be seriously defended. Their top-scorers were Nicholas Rajpat with 39 and Devindra Persaud with 32.
In reply, Spice Rebels ended on 145 for 4 in 14.5 overs. Their top-scorers Richie Looknauth and Andre Seepersaud made light work of the total, producing unbeaten knocks of 52 and 30 respectively as they attacked the bowling from the first ball bowled.
These two teams then collided in a T10 affair, and again the Spice Rebels were too much for Belle Vue. Despite losing wickets at key intervals, they maintained their net run rate at more than 10 an over, and eventually ended on 120 for 6 off their 10 overs, mainly thanks to the efforts of Andre Seepersaud with 41 and A. Singh with 26.
Belle Vue employed their best efforts in replying, but still lost by 6 runs. They ended on 115-7, with Devon Harris contributing 37 and Ryan Seecharran 20, being the two main run-getters.