– Mohamed's, Dinar Trading among others on board
Following the ceremonial launching of the newest softball tournament – The President's T20 Softball – corporate entities began aligning themselves with this prestigious tournament, which is scheduled to be run from March 5 to 7 at venues in and around Georgetown.
Jointly organised by Guyana's Counsel to Florida, the Honourable Ramzan Roshanalli, and the Georgetown Softball Cricket League Incorporated (GSCL), the three-day tournament was launched on Sunday, February 7, at the Everest Cricket Club's banquet hall, with Guyana's President His Excellency Ifraan Ali delivering the feature address and officially committing to the mega-tournament.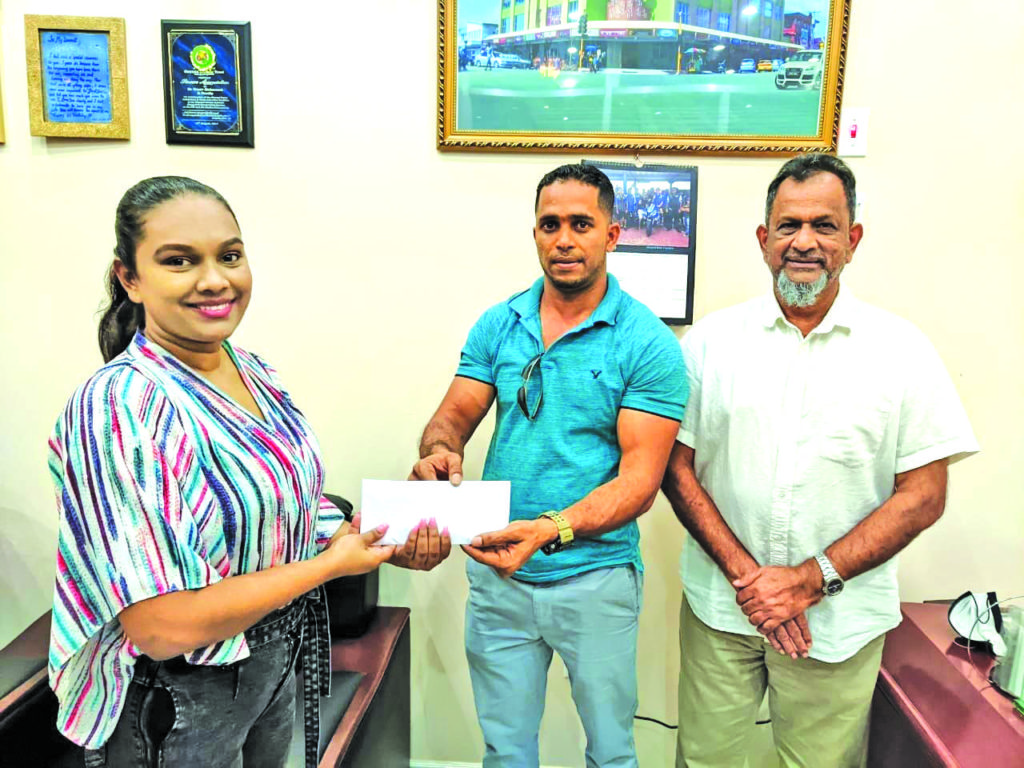 Joining the tournament from the corporate side are gold and diamond dealing giants Dinar Trading of Lamaha Street Alberttown, and Mohamed's Enterprise of Lombard Street, Georgetown. Both entities handed over their valuable sponsorship to Secretary of GSCL, Telesha Ousman. In response, Ousman reminded the partners of the tournament's commitment to their brands, and to the sport of softball cricket.
The tournament will be played in three categories: Open (any age), Masters (over 40 years old) and Legends (over 50 years old). According to the organisers, the aim is to have a minimum of eight teams per category, including teams from overseas.
The winning team in each category would receive $500,000 and a trophy, while the runner-up team would collect $100,000 and a trophy. There will also be a 32″ TV up for grabs by the respective man of the series in all three categories.
The grounds to be used are: Police Sports Club, Queen's College, Everest Sports Club, LBI Cricket Ground, MYO, GYO, DCC, Malteenoes Sports Club.
According to the GSCL, the growing list of corporate partners includes Regal Stationery and Computer Supplies, Banks Beer, Crown Mining Supplies, Regal Sport, popular You-tuber Danny Persaud with It's our life ARD, Elegance Jewellery, Roraima Airways, Barama and Star Party Rentals.