Smalta Girls' Pee-Wee Football Championships…
After two action packed semi-finals on Monday at Ministry of Education Ground,  St. Angela's and West Ruimveldt emerged victorious and will clash in the finals of the Smalta Pee-Wee   Girls' Football Championships which be held on Saturday at the same venue.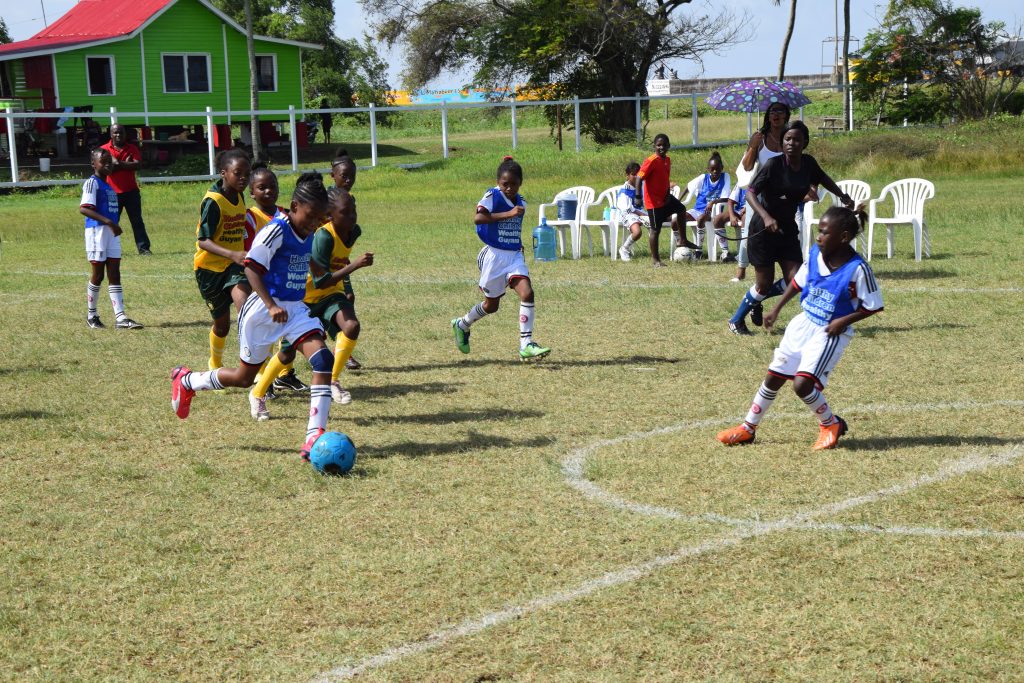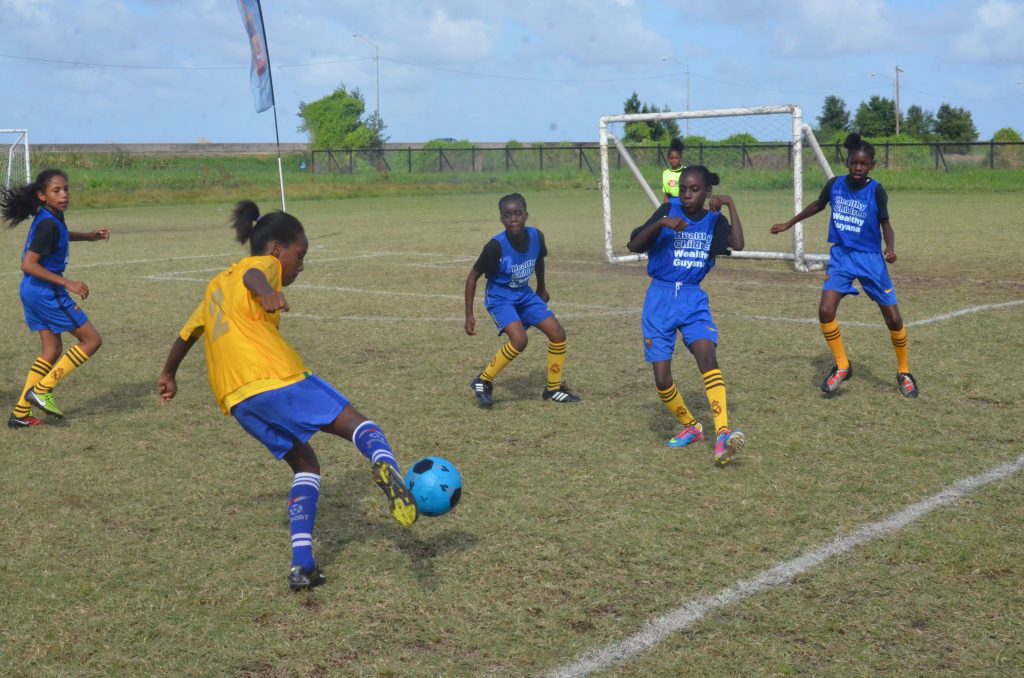 St. Angela's passage to the final came after a tough battle with South Ruimveldt which they won 2-1 after the match went into extra time.  Raven Jacobs put South Ruimveldt ahead in the 15th minute but Nikaise St. Jules found  the equalizer in the 18th minute.  Carletta Ross then sealed the fighting win with a goal in the 32nd minute.
In the other semi-final, Shaqwana Wright's goal in the 15th minute gave West Ruimveldt a comfortable victory over St. Pius.
The five to eight play-off matches saw St. Stephen's win 1-0 over Enterprise after Odelli Straughn scored in the 26th minute while North Georgetown won via walkover against St. Agnes.
Meanwhile, in the 9 to 12 zone, a brace by Aliyah Beverney (9th and 24th) powered Smith Memorial to a 3-0 over Winfer Gardens; Tranisha McPherson scored the other goal in the 2nd minute. The other match saw Tucville winning via walkover against F.E Pollard.
Similarly, in the 13-16 section no teams had to take the field as, St. Margaret's and St. Gabriel's clash was a no contest and Redeemer won via walkover against Stella Maris.
Trophies will be awarded to all 16 teams, while medals will be awarded to the top two finishers. On the individual side, accolades will be awarded to the Most Valuable Player, the Highest Goal Scorer and the Best Goalkeeper.