A taxi driver was taken into custody after he reportedly drove over a male who was lying in the middle of the road in the St Cuthbert's Mission Scheme, Linden-Soesdyke Highway on Friday evening.
The dead man has been identified as 54-year-old Paul Daniels, also of St Cuthbert's Mission Scheme.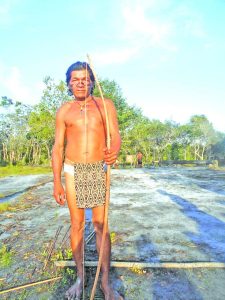 Based on information received, on the day in question at about 21:30h, the 27-year-old suspect was driving hire car HC 2281 and was proceeding along St Cuthbert's Mission Scheme Road at a fast rate of speed when he drove over the man.
Police said the driver initially drove away but immediately returned to the scene after other occupants in his vehicle informed him that he had 'run over' the man.
The injured man was picked up by public-spirited citizens, placed into another motor car and taken to St Cuthbert's Mission Health Centre but due to the severity of his injuries, he was referred to the Mackenzie Public Hospital, where he was pronounced dead on arrival.
Meanwhile, a breathalyser test was conducted on the driver, which returned readings of .020% and .021%, respectively.
The driver is in custody, assisting with the ongoing investigation.