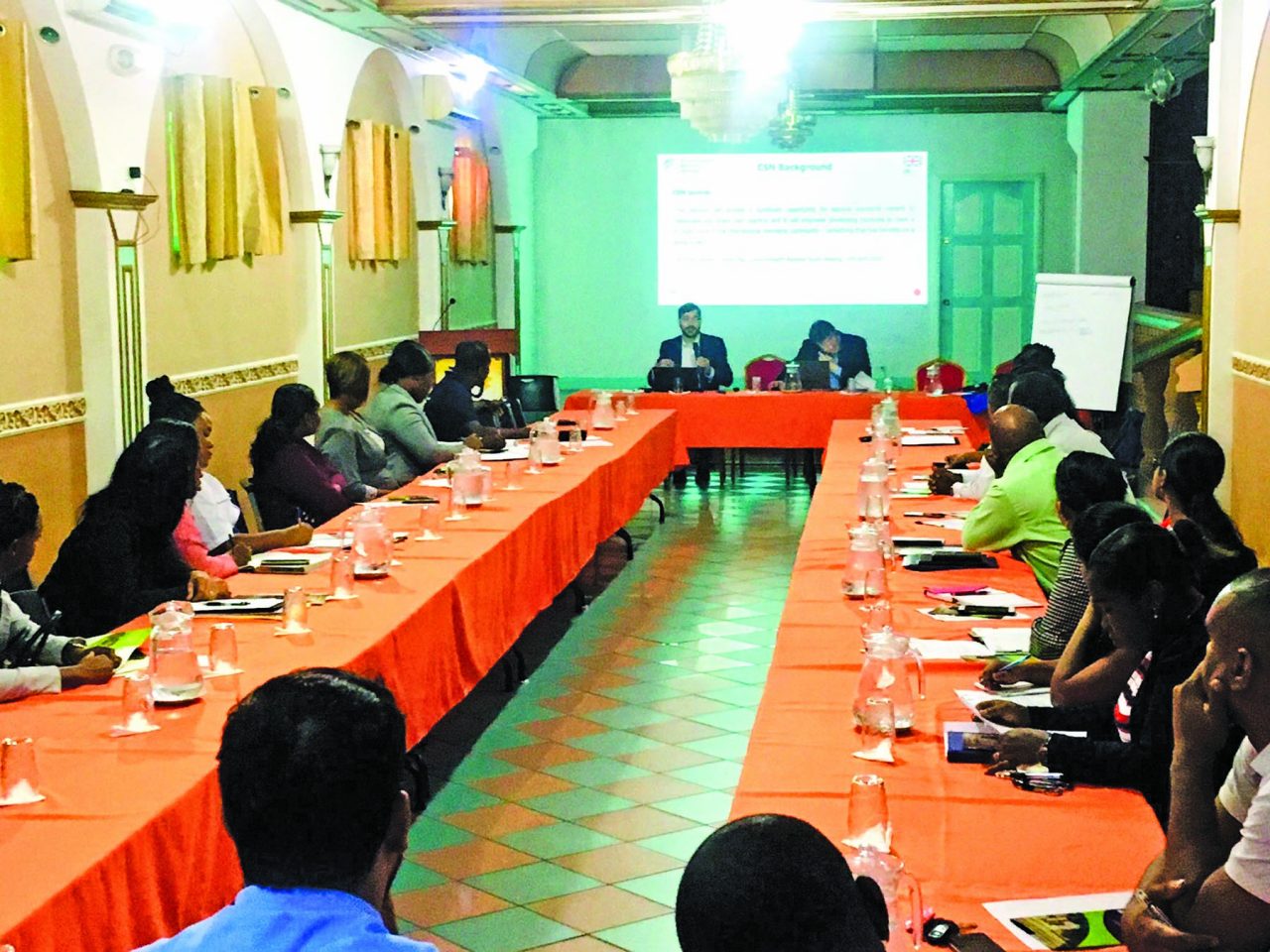 Personnel attached to both private and public organisations within Guyana were on Wednesday last given the opportunity to benefit from a workshop geared at increasing the knowledge regarding the impact of international standards on locally owned business.
The workshop was organised by the Guyana National Bureau of Standards (GNBS) in collaboration with the Commonwealth Standards Network (CSN) where it mainly focused on increasing the visibility and understanding of the benefits that international standards can bring to support development and export potential to Guyanese businesses.
GNBS Marketing and Communications Head, Syeid Ibrahim in remarks at the launch of the workshop underscored that international standards play an important role in promoting productivity and efficiency, reducing costs, removing barriers to trade, and driving economic growth. Hence, building upon the Commonwealth advantage can trigger significant additional economic gains to Guyana and local businesses.
The workshop was conducted by CSN Technical Standardisation Expert Glenn Bosmans along with Head of International Engagement British Standard Institution (BSI) Peter Sissons and GNBS Technical Officer Andrea Mendonca.
This collaboration started at the 2018 Commonwealth Heads of Government Meeting, when the United Kingdom Prime Minister announced the establishment of the CSN to tackle non-tariff barriers and promote strong trade amongst all Commonwealth states through the participation, adoption and implementation of international standards.