Rupununi FA Champions League quarter-finals…
The preliminary round of the Rupununi Football Association (RFA) Champions League has been completed and the knockout stages have commenced.
For the women, Strikers FC moved into the quarter-final round, with Tabatinga FC advancing into the male semi-finals.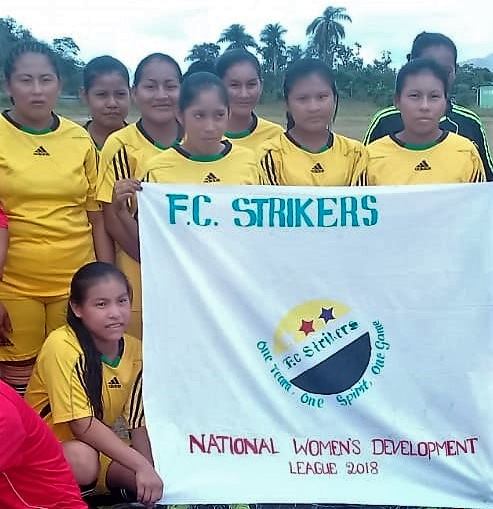 In the first match-up in the female quarter-finals, Strikers FC dominated Titans United for the entire match as they pummelled them 3-0. The opening encounter saw the Strikers dominate from the get-go as they wasted no time in breaching their opponents' defences to further advance in the tournament.
In the male match-up, Tabatinga FC dominated Titans United as they wiped the floor with their opponents, cruising to a 6-1 victory. The fixture continued as both teams opened the first 30 minutes with an equal display of offence and defence. However, Joel Nieuenkirk gave Tabatinga their first goal in the 31st minute, but the Titans responded compliments of Ben Realine in the 35th minute to take the score to 1-1. Ten minutes later, Travis Franklin gave Tabatinga the lead once again closing out the first half 2-1. In the second half of the game, Tabatinga's Nick Adams scored the third goal in the 59th minute to further extend the lead. To add insult to injury, Stephen McDonald took the game away from Titans United as he registered a hat-trick of goals in the 62nd, 63rd and 81st minute respectively, to hand his side victory.
Meanwhile, the female teams competing in the tournament are Sun Parakeets, Guyana Rush Saints, Strikers FC, Titans United, Kanuku Harpies, Flash FC, Paiwomak Warriors and Gladiators FC (defending champions) while the male teams comprise Sun Parakeets, Paiwomak Warriors, Titans United, Kanuku Harpies, Jaguars FC, Guyana Rush Saints, Strikers FC and Tabatinga FC (defending champions).
The quarter-final action will continue with matches 3 and 4 on May 11 and 12 respectively. The quarter-finals will be played on a home-and-away basis (first leg and second leg). The team with the highest aggregate of goals will progress to the semi-finals of the RFA Champions League.
The RFA Leagues kicked off in February this year with 24 clubs battling for top honours.