Baptist Church Under-15 Tournament…
Robin Singh scored three for Potaro Strikers against debutants Byderabo to launch the second annual Under-15 Knockout Tournament.
The Tournament is being promoted by the Bartica Baptist Church and its partner, Victory International Ministries, in collaboration with the Bartica Football Association (BFA).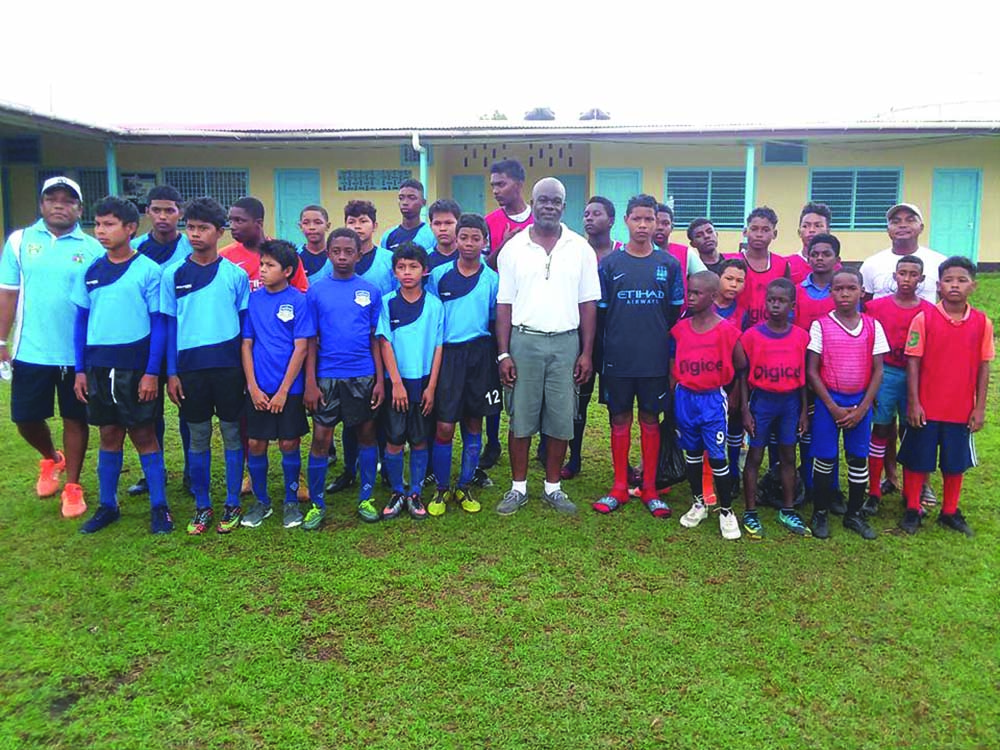 The youngsters from Byderabo, in their first association football match, under the guidance of former national player Christopher George, gave a good account of themselves, but were no match for their opponents of Potaro Strikers FC. Though Byderabo played with heart, they faltered in the field and gave away goal scoring moments that could have benefited them in the long run. Eventually, Potaro tightened the reins and were able to stifle the debutant club from scoring any goals. The match ended 7-nil in favour of Potaro Strikers, who also booked their spot in the semi-finals.
In the second match, Beacon FC defeated Agatash FC five goals to nil to advance to the semi-finals with Potaro Strikers. The match opened, with Beacon dominating both the first and second half of the tournament. They played with a tight defence, restricting their opponents from having any chances of registering a goal. Despite making substitutions Agatash could not deny the fact that Beacon were the superior team, as they watched their chances of victory slip away.
At the opening ceremony, Bartica Baptist Church Pastor Stephen Gomes said that his church and its partner, Victory International Ministries, hoped to continue the initiative on a yearly basis, and make it better going forward. He stressed the importance of discipline, fair play, and good spirit of the game among the young players.
BFA President Alden Marslowe, when asked about its partnership with the church, said, "Firstly, the Association looks forward to repeating this partnership on an annual basis … (for) the development of the sport locally. Partnering with the church helps to foster greater discipline in our youth programme, because the church is a representative of good morals in society. So, while we work to promote sports for our young boys and girls, we also create a mixture of activity and discipline. The church is an excellent partner to help us along those lines."
At the end of the week-long tournament, the winners will receive trophies and medals while all participating teams will receive a ball and one set of football uniforms each.
The tournament will conclude on May 12, 2019.