…rejects Govt attempts to tarnish, discredit reputation of Judiciary
The Supreme Court of Judicature, through its Protocol and Communications Unit, has issued a stinging rebuke to the coalition Government for using the photographs of two judges in a political campaign aimed at attracting youths.
The two judges in question are Puisne Judges Justices Gino Persaud and Simone Morris-Ramlall. Their pictures were incorporated on a poster of 20 "young" public officials put together by A Partnership for National Unity/ Alliance for Change (APNU/AFC) under the headline "Confidence in Youth Leadership" as part of their political campaign.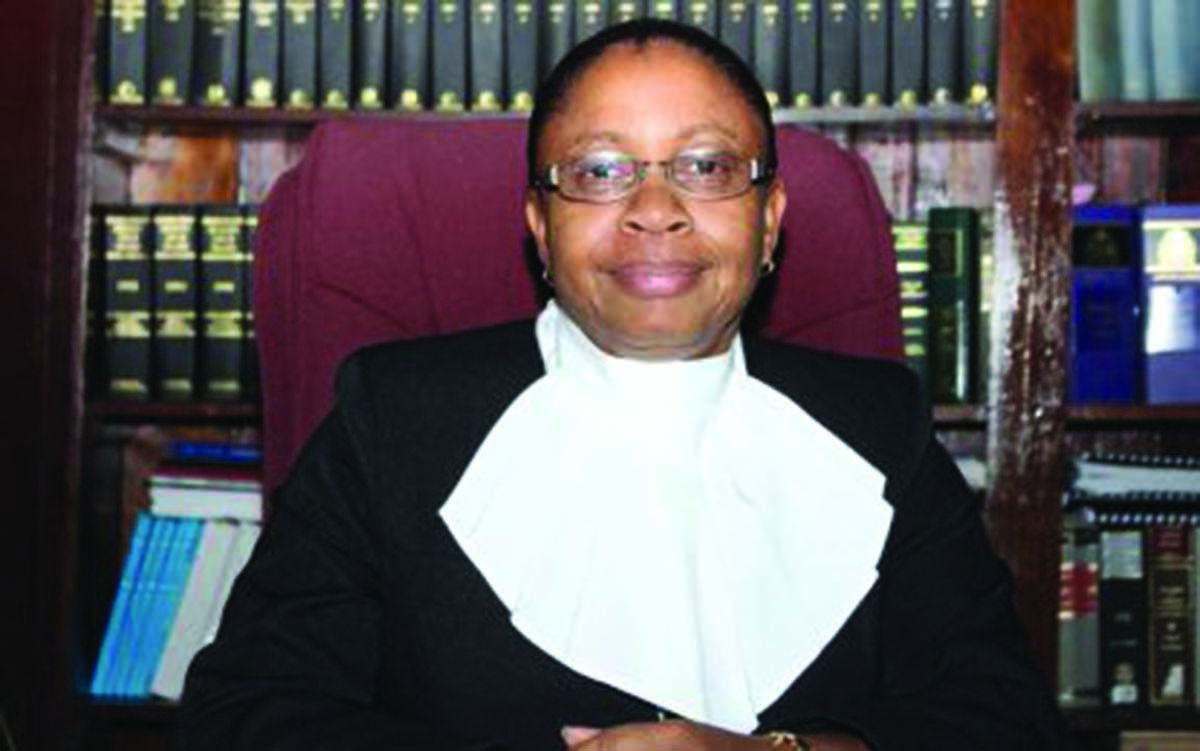 Hours after the advertisement was shared on social media, the Court in a statement said that it "firmly condemns the use of photographs of two puisne judges that have been published in a social media post captioned "Confidence in Youth Leadership—Promise Delivered".
The ad bearing the two judges' images was published despite the fact that the Judiciary is autonomous in principle and keeps far away from politics to ensure judgements, when handed down, can be accepted as free from bias. The Supreme Court reminded the Government of this fact.
"The Supreme Court of Judicature is calling on members of the public to refrain from associating Judges and Judicial Officers with any political party or activity. The Judiciary reaffirms its independence and integrity and rejects any attempt to tarnish and discredit its reputation," the statement added.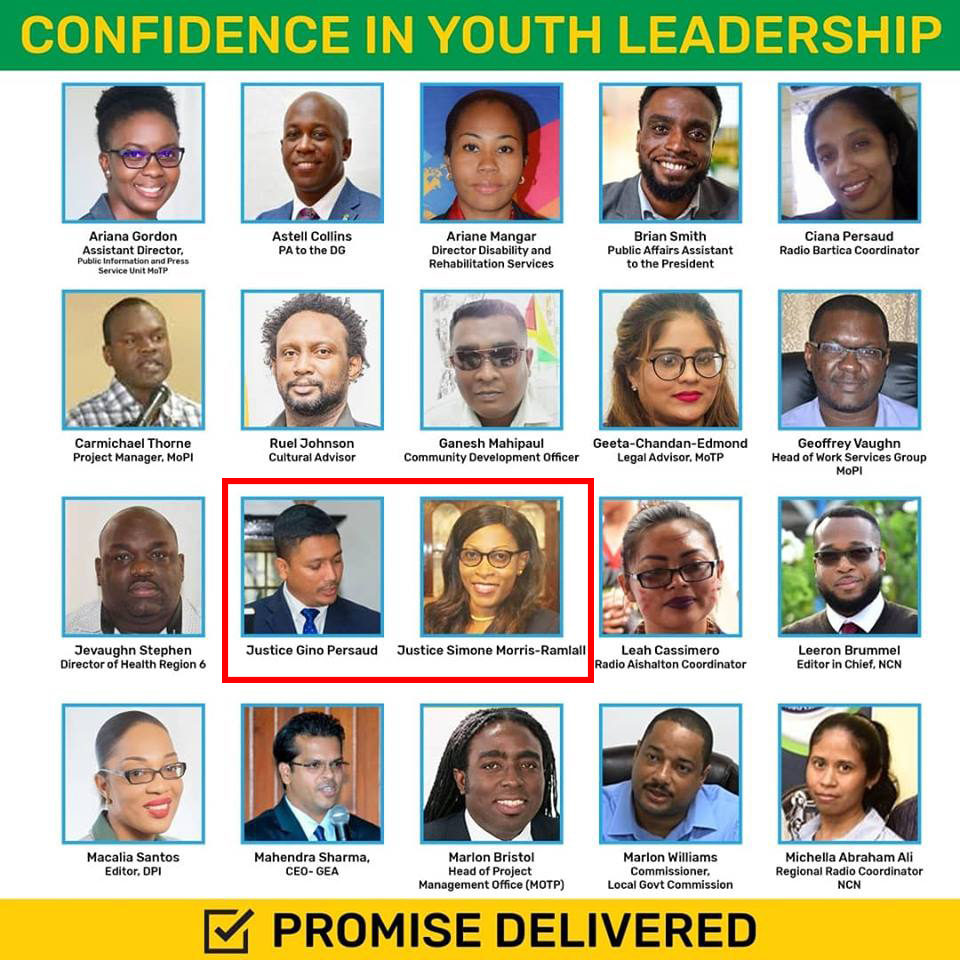 The Caribbean Court of Justice (CCJ) ruled on June 18 that the Government was defeated by a No-Confidence Motion on December 21, 2018, which means that early elections must be called.
Political parties have, for the most part, started their political campaigns. But the Government has faced persistent criticisms over the years about its 'geriatric' Cabinet of Ministers mostly over the age of 60. This criticism has extended to its Members of Parliament, which is dominated by middle aged to elderly parliamentarians, with the exception of a few token youths.
In addition, the appointment of many elderly, and in some cases, known associates of the party, to head agencies that should in fact be led by persons trained and experienced in the agencies work, has also been criticized. It is therefore felt by observers that the ad campaign was aimed at hitting back at the criticisms.
Justice Persaud, who has practiced before the bar in Guyana since 2001, was sworn in before President David Granger as a Puisne Judge in July of 2017, alongside Justice Morris-Ramlall. Persaud, who was 38 at the time, was said to have been one of youngest ever appointed Judges.
Article 122 of the Constitution of Guyana states that "All Courts and all persons presiding over the Courts shall exercise their function independently of the control and direction of any other person or authority; and shall be free and independent from political, executive and any other form of direction and control."
Efforts to contact Justice Persaud were futile.