Bartica murder
The suspect in the gruesome murder of the Bartica teacher is now in critical condition, after he hacked his wife to death and later inflicted injuries about his body.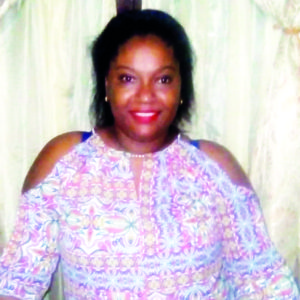 On Friday evening, 37-year-old Natoya Speede of Lot 34 Sixth Avenue, Bartica, Region Seven (Cuyuni-Mazaruni), was killed by her reputed husband, after being hacked to death with an axe.
On Saturday, Police information updated that the man was placed under Police guard at the Bartica Public Hospital, where his condition was labelled as critical.
According to reports, the incident occurred at about 19:30h at Potaro Road, Five Miles, Bartica. Investigations revealed that the suspect would have taken Speede and their children out to the airstrip, having said that they were going for a photo shoot.
Instead, a heated argument ensued, after which he armed himself with an axe and inflicted several wounds about the woman's body in the presence of their three children. When law enforcement officers arrived at the scene, the suspect was also discovered with multiple wounds, which he reportedly told investigators were self-inflicted.
Speede was rushed to the Bartica Public Hospital where she succumbed while receiving medical attention.
Reports are that the couple were experiencing domestic issues for the past several months. Investigations are continuing.