Guyana's tourism industry has had a boost since the country was named the number one eco-destination in the world, copping six awards including the most recent silver prize in the best of adventures from the international travel and tourism awards.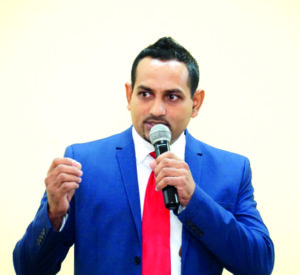 However, just after the outbreak of the coronavirus (COVID-19), President of the Tourism Hospitality Association of Guyana (THAG), Mitra Ramkumar announced that the tourism sector which grew by 25.7 per cent from January 2018 to December 2019, has been hit hard by the pandemic.
Not having a steady stream of international visitors and tourists due to the closure of Guyana's ports of entries, the sector has suffered financially, losing millions of dollars.
Hotels, resorts, and eco-lodges have become ghost towns.
Ramkumar on Thursday said that stakeholders within the tourism sector are using this downtime to create new marketing strategies to facilitate the travel boom expected when the dust clears.
"We are upping our game in terms of our strategy and even product development and training. All of the things that you were unable to do while you were in full operation this is the chance to get those things done", he stated
He added that a major boost in travel is expected after the pandemic has settled, and the need for social distancing decreases.
"After this, how do we rebound as an industry? We believe that the demand after this, we will end up with a spike in demand because people would want to get out. As you know, right now one of the big this is to say at home and so people will want to get out… so we are preparing for that. We are also building our marketing strategy for when the virus subsides," he explained.
According to Ramkumar, a written request has been made to the Commissioner General of the Guyana Revenue Authority (GRA), Godfrey Statia, for measures to be put in place to assist businesses that are currently faced with financial constraints due to the decline in income.
GRA has since announced the deferral of corporate and individual advance taxes and PAYE for businesses until June 30.
"While that is encouraging, it will go a long way we believe that if the virus is still here and we are unable to operate beyond that period then we will have to ask for an extension of that favour. However, we would also like to see it extended to all taxes for the industry, that was our request", he said.