A taxi driver was fortunate to be granted bail when he appeared at the Georgetown Magistrates' Courts before the Chief Magistrate, Ann McLennan on Monday, charged with fraudulent conversion.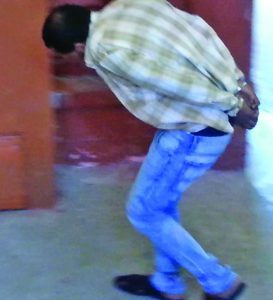 Chaitram Suknandan, 37, of 135 Grove Squatting Area, East Bank Demerara, pleaded not guilty to the allegation brought against him.
The charge stated that on October 10, 2016 at Herstelling, East Bank Demerara, while being entrusted with money to pay a mortgage ($90,000) by Shawn Mahadeo, he converted same to his own use and benefit.
However, the defendant, who is attached to the Green Ice Taxi Service, begged the Magistrate to give him one week to return to money.
The Magistrate agreed and the matter was adjourned to October 20, 2016, to be called at the Providence Magistrate's Court.