In an effort to win the Tennis Inter Guiana Games after finishing second last year, the Guyana contingent will be made up of 12 of the best talented youth players.
This was revealed by President of the Guyana Tennis Association, Grace McCalman who is pleased with the team selected and is confident that the Golden Arrowhead can be flown proudly when the team travels to French Guiana for the Games.
Guyana will be sending both boys and girls across four age categories. In the Boys Under-12, the Marian Academy pair of Jeremiah Kalekyezi and Vadeanand Resaul will represent while Marian Academy's Sarah Klautky and Sekai Akilah Jones of Green Acres School will be playing in the U-12 Girls.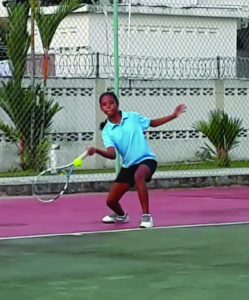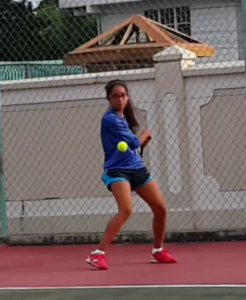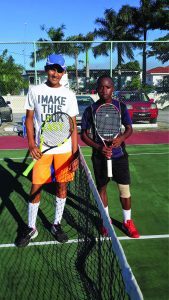 In the U-14 division, Marian Academy boys, Joshua Kalekyezi and Jordon Beaton were selected along with Ciara Pooran of St Rose's High and Kalyca Fraser of Central High School.
Afruica Gentle of Apex Secondary and Nicola Ramdyhan of The Bishops' High will be competing in the U-18 Girls while the experienced Heimraj Resaul of Marian Academy and Mark McDonald of Reyaz Business Institute.
The competition began back in 2012 and was hosted in Guyana last year. The organisers wished to make a clear distinction of the Games as separate from the Goodwill Games which will be hosted in Guyana this weekend.
The tournament which usually attracts the three Guianas; French Guiana, Guyana and Suriname will now include Martinique for the first time in the history of the event.
It is expected that the team will depart Guyana for French Guiana overland on October 26 and will spend a night in Suriname. The locals are scheduled to arrive at their destination on the night of October 27 for the Opening Ceremony while the competition will run from October 28-30.