A hire car driver died after slamming into a parked tractor along the Corentyne, Berbice highway on New Year's morning.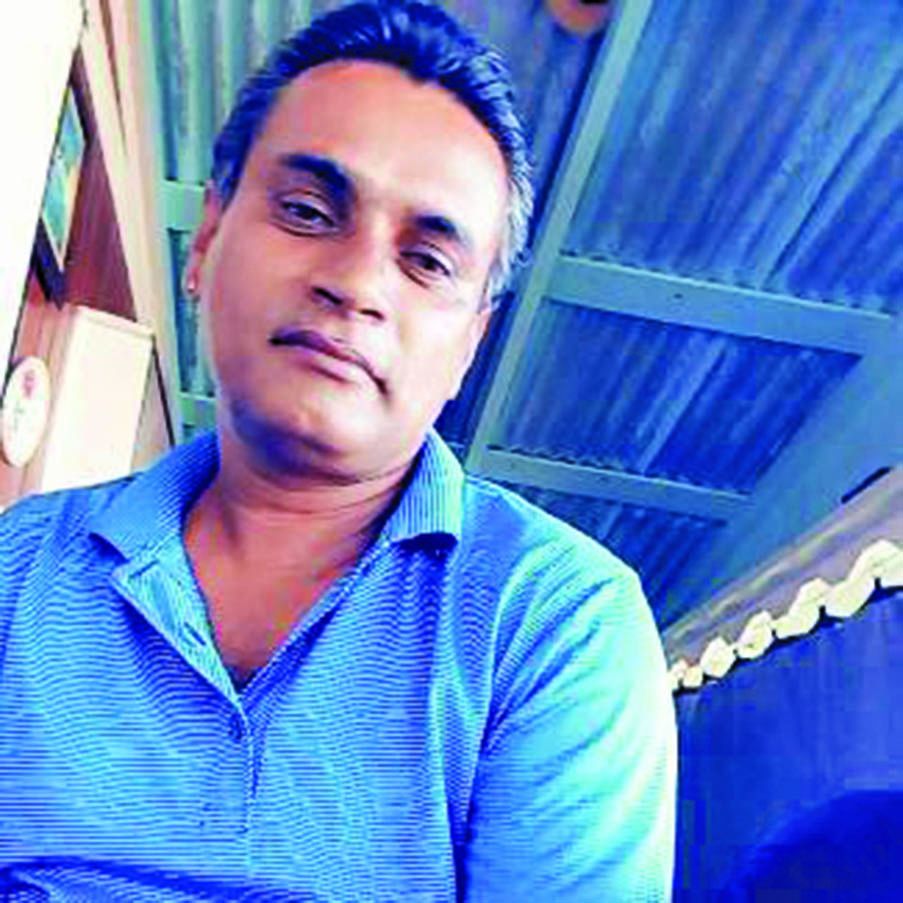 Dead is Jaggernauth Ramkarran, also called "Long Hair", 50, of Grant 1802 Crabwood Creek, while the passenger Akesh Koochamala, 22, of Number 65 Village, Corentyne, is a patient at the New Amsterdam Hospital after receiving injuries.
Reports are the accident occurred at 03:15h on New Year's Day at Number 67 Village. Reports are that Ramkarran was proceeding North along the western carriageway of the road reportedly at a fast speed when he swerved from stray animals and collided with the tractor. An eyewitness told Guyana Times that there were three cows on the road at the time of the incident.
Another driver told this publication that both himself and Ramkarran were parked in front of Reno Hotel in Corriverton soliciting passengers when Ramkarran told him that he was going to Number 65 Village.
According to the driver, when he returned from Crabwood Creek he heard of the accident.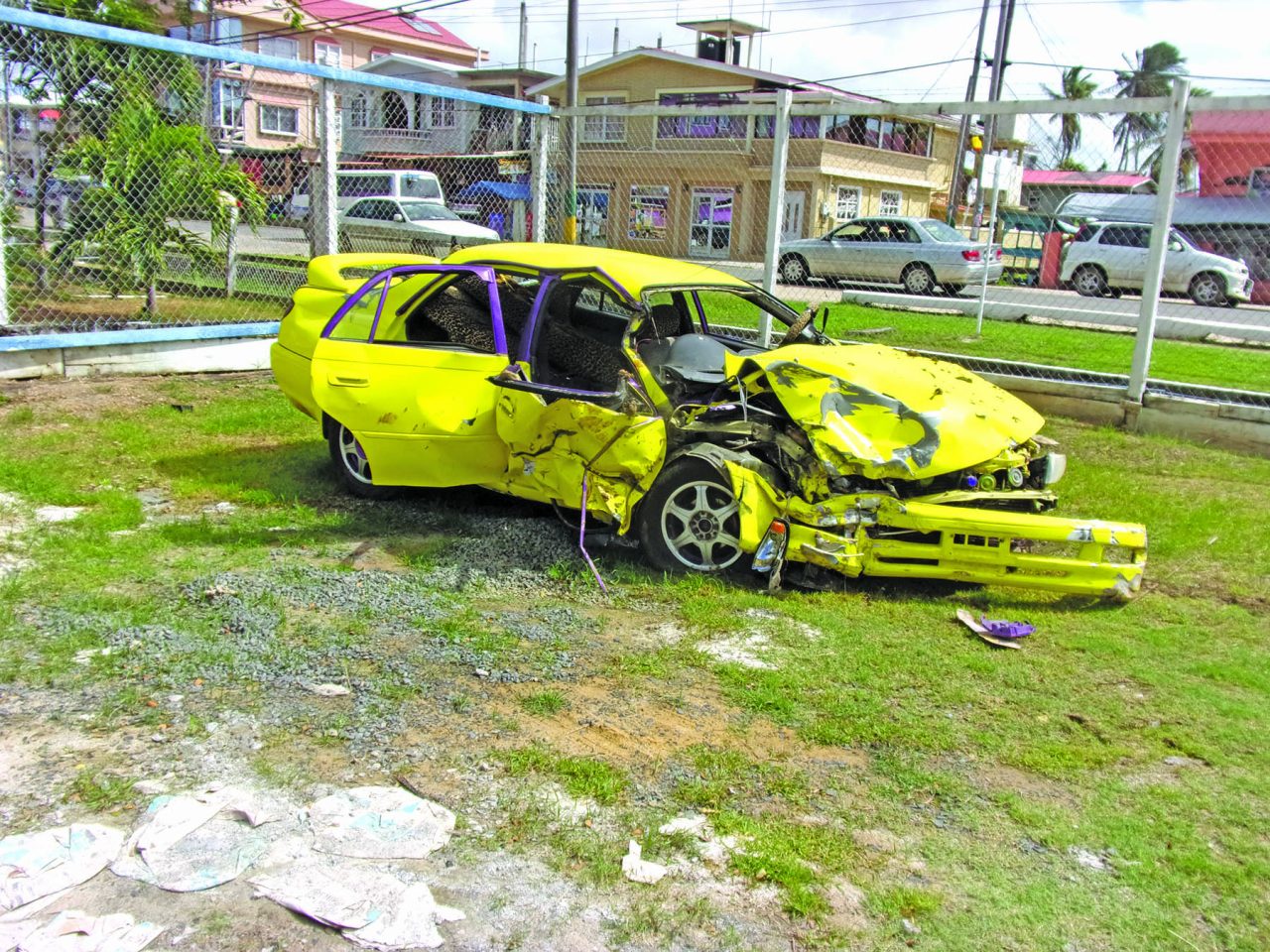 Speaking with Guyana Times, the dead man's wife said based on the damage to the vehicle and the injuries her husband received, it was impossible for him to survive.
"When I saw my husband, the devastation in me I became helpless. Everything was broken for him. He was bleeding like a pipe was leaking from his head. His head was open; everything was damaged for him. His nose was broken; there wasn't a part good. Only the skin and the flesh were holding together but when you touch him you could feel how it is," the grieving widow said in a graphic description of what she saw.
Meanwhile, the accident has again highlighted the danger posed by animals along the Corentyne Highway and danger posed the by derelict vehicles which decorate the parapets of the Highway along the Upper Corentyne.
During 2018 on several occasions, Region Six Regional Democratic Council raised concerns over the issue and had called on the Communities, Public Security and Public Infrastructure ministries to implement systems to make the Corentyne Highway safer for pedestrians and motorists.
In an invited comment, PM Regional Representative Gobin Harbhajan who has in the past been very vocal over the situation said parking on the road shoulders with heavy-duty agriculture machines has become a norm.
He added that it had become hazard for both pedestrians and motorists.
"Especially when a driver has to swerve from animals and end up slamming into one of these parked agriculture machines such as combines, tractors, trucks heavy-duty water pumps, cage wheel, romplough which carries 18 sharp roller blades."
The Corentyne Highway, Harbhajan noted, has also become the resting place for old minibuses and cars.
"They junk it on the road shoulders and leave it to rot and in many cases vegetation will take over. I have been addressing this issue at the highest level for the past 13 years," he said.
"I have visited a few Neighbourhood Democratic Councils (NDCs) and met with overseers and pleaded with them to serve notice to the owners of junk heavy-duty machines and I met with a few station Sergeants many times on movable heavy-duty machinery especially tractors with cage wheel and heavy mud not to mention that some of these machines don't have lights and reflectors they also pointing me to different directions, too many lives have been lost."
Late last year, a family on their way home from the Cheddi Jagan International Airport served from an animal on the Corentyne Highway and slammed into a parked old truck. Two persons died on that occasion.
In another incident, a lorry driver lost his life after the canter he was driving swerved from a pig and end up hitting a parked truck on the road shoulder.
Over the Christmas holidays, another driver died after slamming into a refrigerator which was on the Corentyne Highway.