A 53-year-old taxi driver was on Wednesday found dead at Block 1 Ogle, East Coast Demerara (ECD).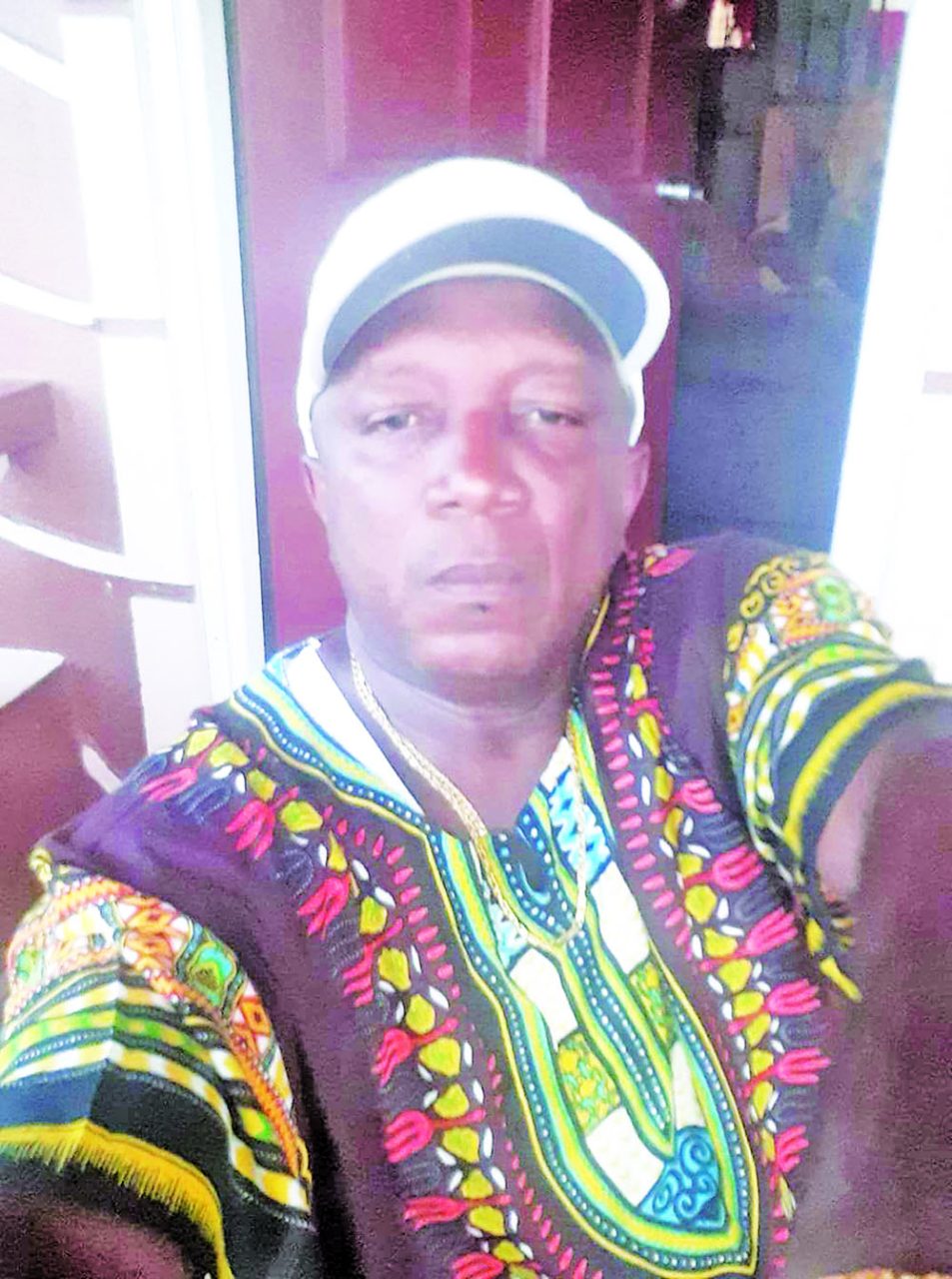 Dead is Kenrick Trim of Belfield Housing Scheme, ECD. According to Police, Trim's body was found at 09:00h at the end of Cul-de-Sac Street.
Police have since said that the man's body appeared to have been dumped from a silver grey Toyota Premio car, HC 5311, which was parked a short distance away.
It is suspected that the taxi driver was killed during the execution of a robbery. Trim was wearing a gold chain and ring when he left his home on Wednesday morning, but when his body was found his jewellery was missing.
The man's son, Kenrick Trim Jr told Guyana Times on Wednesday that he received a call from his mother about 11:00h informing him the Police had said that they had found his father's body at Block 1 Ogle popularly known as "Pradoville".
The young Trim said he immediately left work and went to the scene, where he met a detective there.
"I went to Sparendaam Station because that was in the vicinity; when I got there, they told me that the Police did not come back from the scene and that I should go there… I went and I saw the CID rank there and he told me that my father had some bores on his skin and it looked as though they punched him in his face," the grieving son related.
The young man said when his father was found he was lying alongside his car, and was bleeding from his mouth.
He said that his father would usually work taxi in the vicinity of Hinck Street, Georgetown, and had been working out of the location for about 10 years to take care of his family. His father, he added, had never been robbed previously.
According to the man's son, his father left home on Wednesday morning for work, and he dropped his wife at the passport office, on the way. He said that was the last time his father was seen alive.
"It looked like whoever was the suspect, tried to escape with the car… they didn't get to escape with the car because of the mud. The car was stuck in the mud," Trim Jr related.
The family said the man's death came as a shock, because he left home on Wednesday morning full of life.
"This has left everybody in shock knowing that everybody saw him this morning joyful, making jokes with my mother… this really shocked everybody," the young man said.
He added that the family was hoping that the perpetrators would be discovered so that they could get justice.
Police have since launched an investigation.