…threaten to strike, demand better security at schools
It was a heated, tense atmosphere outside the Georgetown Magistrates' Courts on Monday morning, as the parties involved in the St Agnes Primary School attack last week made their appearance at the city court.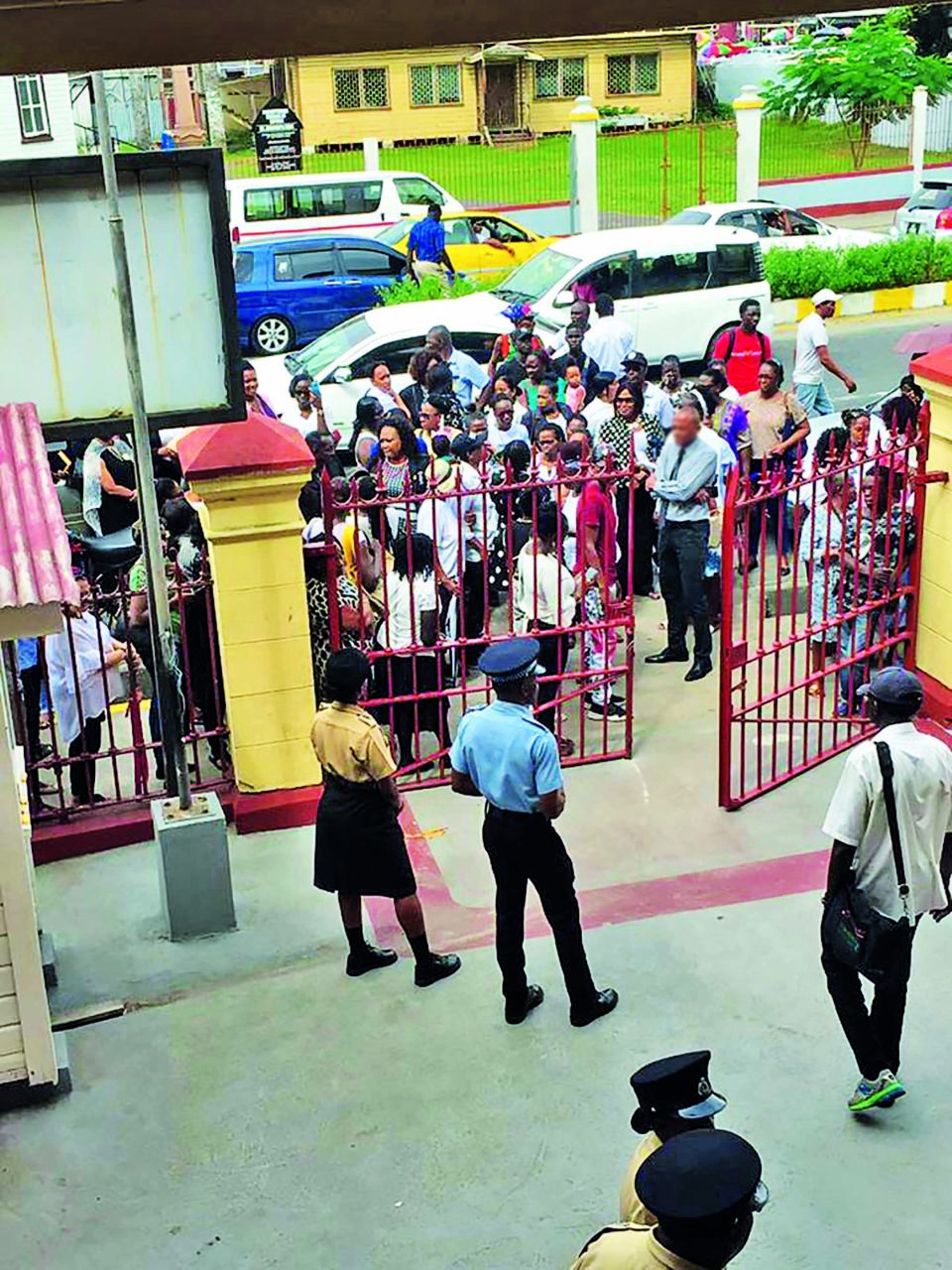 Members of the Guyana Teachers' Union (GTU), teachers and parents gathered outside the Courts' compound dressed in black and white, in support of the abused teacher, Tiffani Hinds, who was charged for assault.
However, the mood of the crowd quickly escalated after armed policemen at the scene were observed by the protesters to be protecting the parents – Sherwin Dalrymple and Soyini Gardner – who were charged for assaulting the teacher.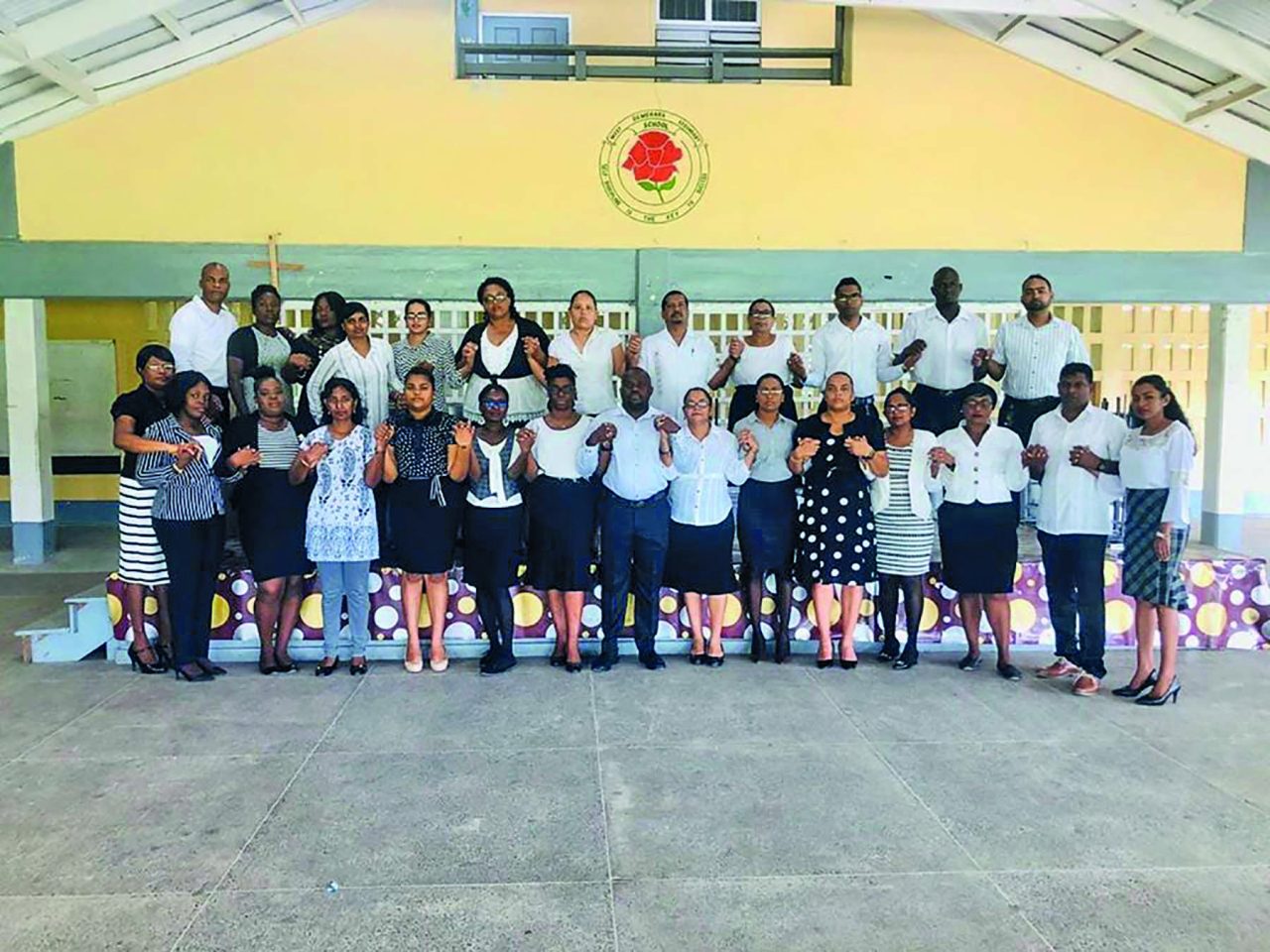 General Secretary of the GTU, Coretta McDonald conveyed much dissatisfaction over this and the fact that the teacher, who defended herself, was also charged.
"It's unbelievable, our teacher was charged, she was placed on two $10,000 bail, our teacher came out here in tears, no Police protected her but here it is the man who kick up the teacher the police are here now in their numbers with guns to protect a man and a woman who disrespected a teacher in her working place," McDonald related.
The Union's General Secretary went on to reassure that no educator will be assaulted in the future since the GTU has already embarked on several initiatives inclusive of striking, in the best interest of its teachers.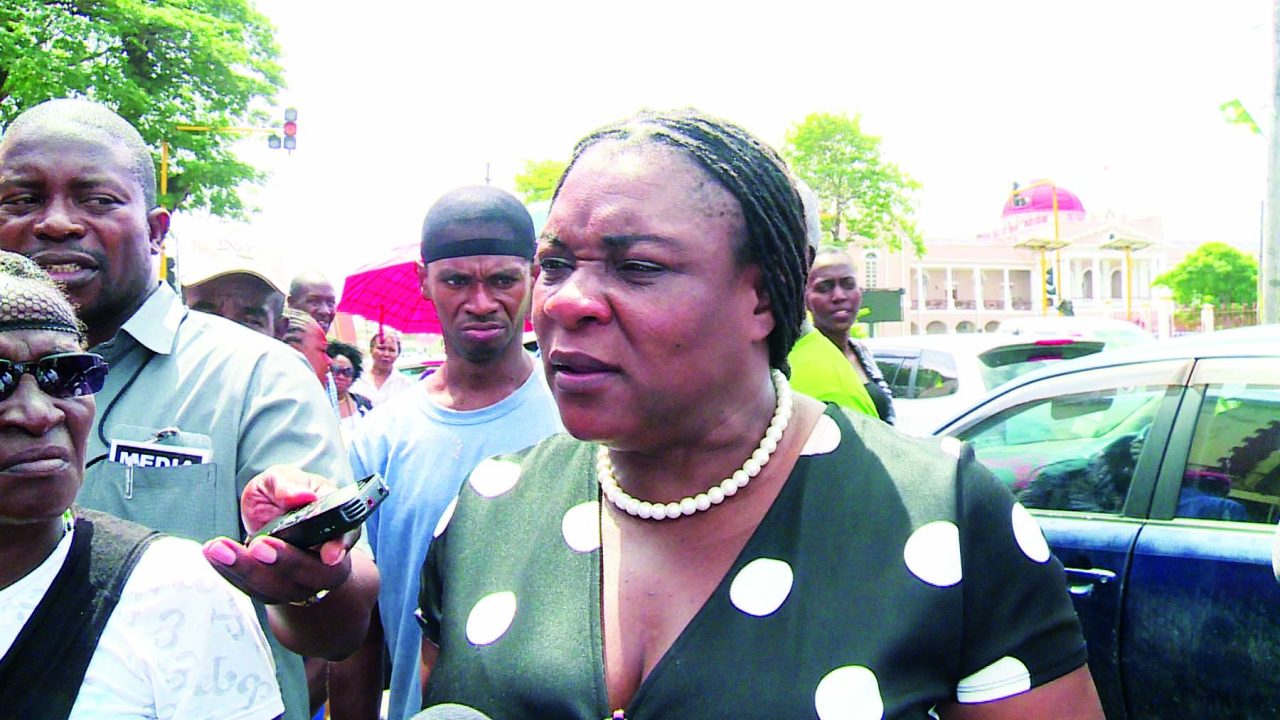 "I'm saying today no other teachers in this country will be assaulted by another parent….the GTU has already decided that no parents must enter the school for anything at all. If you have a problem with a child or a teacher, go to the Ministry of Education, or the Welfare Department, lodge your compliant there and the teachers will be brought from their school."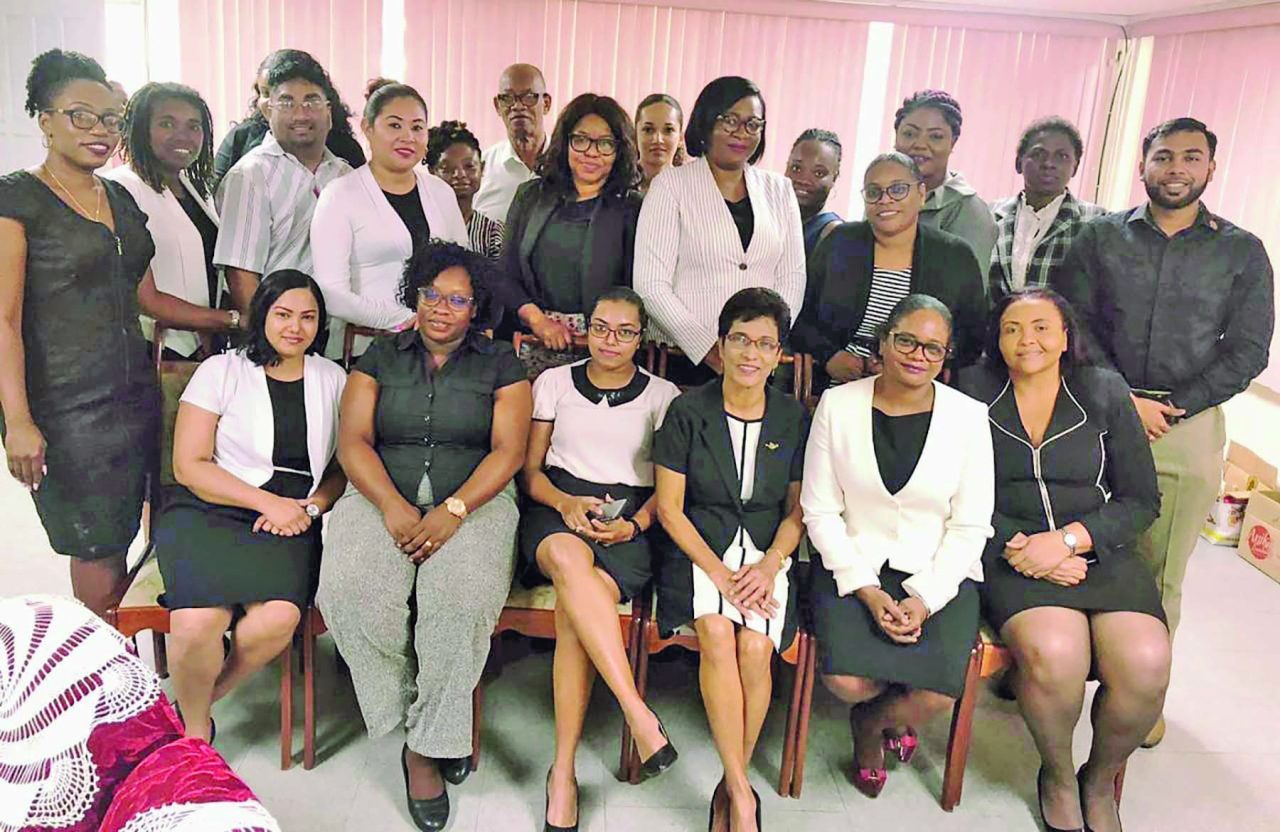 Last week, GTU's President, Mark Lyte, encouraged teachers across the country to dress in black and white on Monday, to show their dissatisfaction with the security arrangements for teachers and stop the violence against the nation's educators. On Monday, teachers countrywide heeded the call and wore black and white in a show of solidarity.
This came after a teacher at the St Agnes Primary School was brutally attacked by the parents of a student.
In November 2019, a parent had physically assaulted a teacher at the Winfer Gardens Primary School, however, charges stemming from that incident are yet to be laid.