…joins Islamic community to celebrate Youman Nabi
Prime Minister, Retired Brigadier Mark Phillips on Thursday joined the Islamic community in the observance of Youman Nabi (the birth of Prophet Muhammad), at the Anna Catherina Islamic Complex, West Coast Demerara.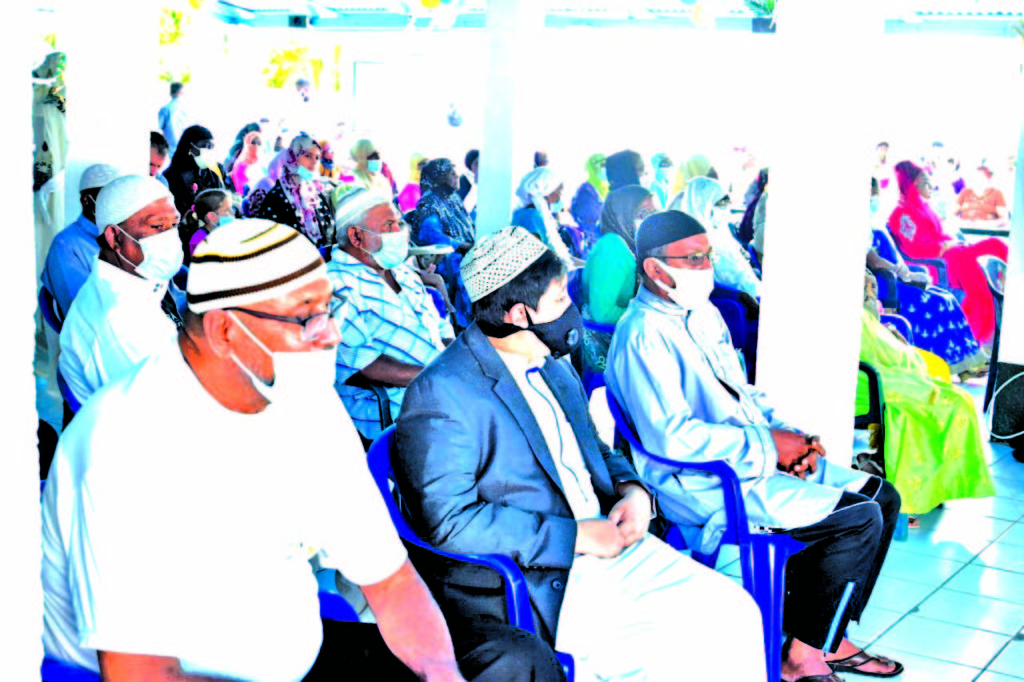 The Prime Minister, in his remarks, underscored the importance of religious tolerance and said that the teachings of Prophet Muhammad were most relevant in addressing challenges faced by society today.
"Lessons such as mercy, forgiveness, love for humanity, seeing the best in our neighbour, humility, being slow to anger and indulging in good health and continuous knowledge, these are all practices that can serve as immeasurably useful for us as we face the world today," the PM stressed.
He added that as people try to cope with the COVID-19 pandemic, they can use these teachings as a message of hope.
"These occurrences can have massive effects on our physical and mental health and even affect our social and economic wellbeing. It is at these most trying times that we need outstanding examples such as those taught by the Prophet Muhammad," he declared.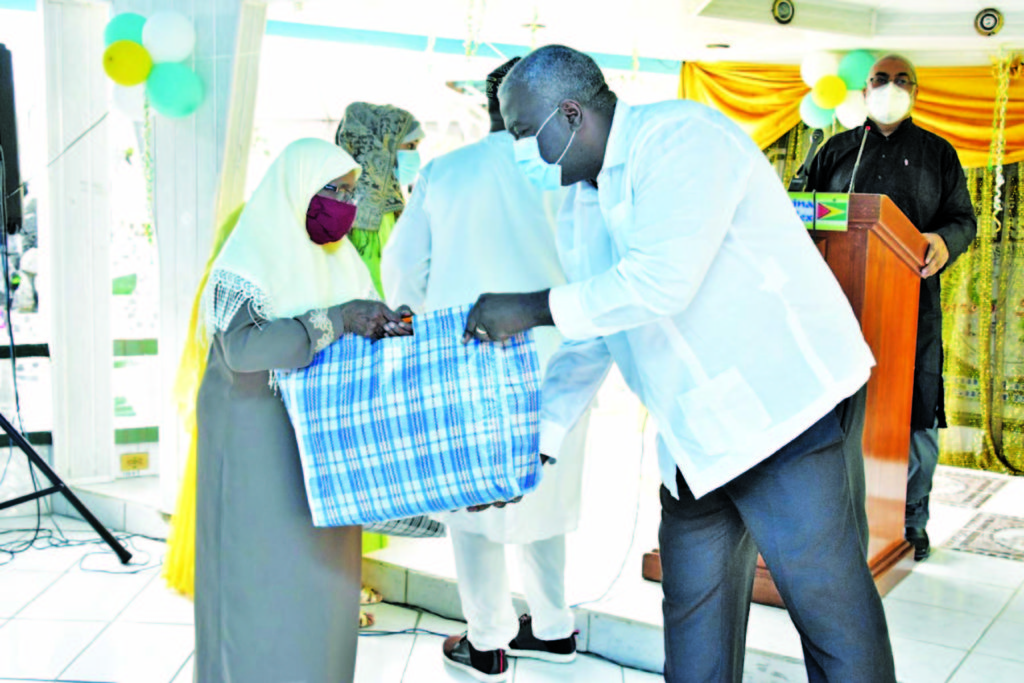 Culture, Youth and Sport Minister Charles Ramson Jr, during his remarks, said that religion was included in the Government's work programme under his Ministry.
"The President has implored upon me to include all of the religions in our cultural programme…one of the things you will see us doing on behalf of the Government of Guyana and through the Ministry of Culture, Youth and Sport, is that we are not only going to spread the message of tolerance, but we are going to spread the message of appreciation and we are going to celebrate the cultural diversity that Guyana has as our rich national treasure."
Also present were Human Services and Social Security Minister , Dr Vindhya Persaud; Minister within the Public Works Ministry, Deodat Indar and former President and Prime Minister Samuel Hinds.