…Payara to bring in first oil in 2024
Oil and gas company Hess Corporation on Wednesday disclosed that Guyana's discovered recoverable resources offshore have climbed to a whopping nine billion barrels.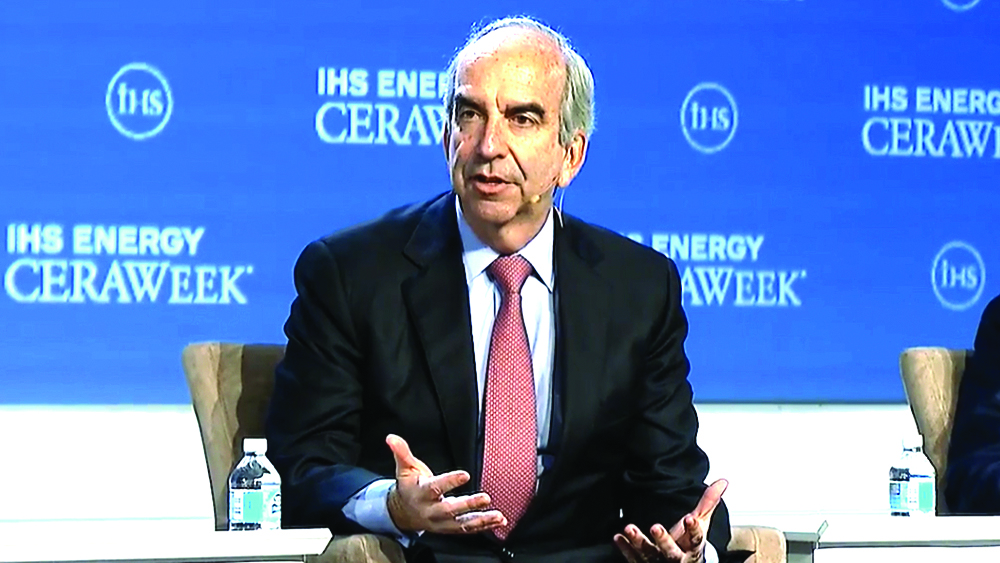 Less than one year ago, these numbers were just over eight billion, but Hess Corporation Chief Executive Officer (CEO) John Hess explained that the increase was linked to discoveries that were made back in September.
ExxonMobil's subsidiary, Esso Exploration and Production Guyana Limited (EEPGL), which is a partner of Hess and the major operator in Guyana's oil fields, announced a discovery at the Redtail-1 well, bearing quality oil deposits.
Redtail-1 encountered approximately 232 feet (70 metres) of high-quality oil-bearing sandstone and was drilled in 6164 feet (1878 metres) of water. The well is located approximately 2.5 kilometres (1.5 miles) northwest of the Yellowtail discovery.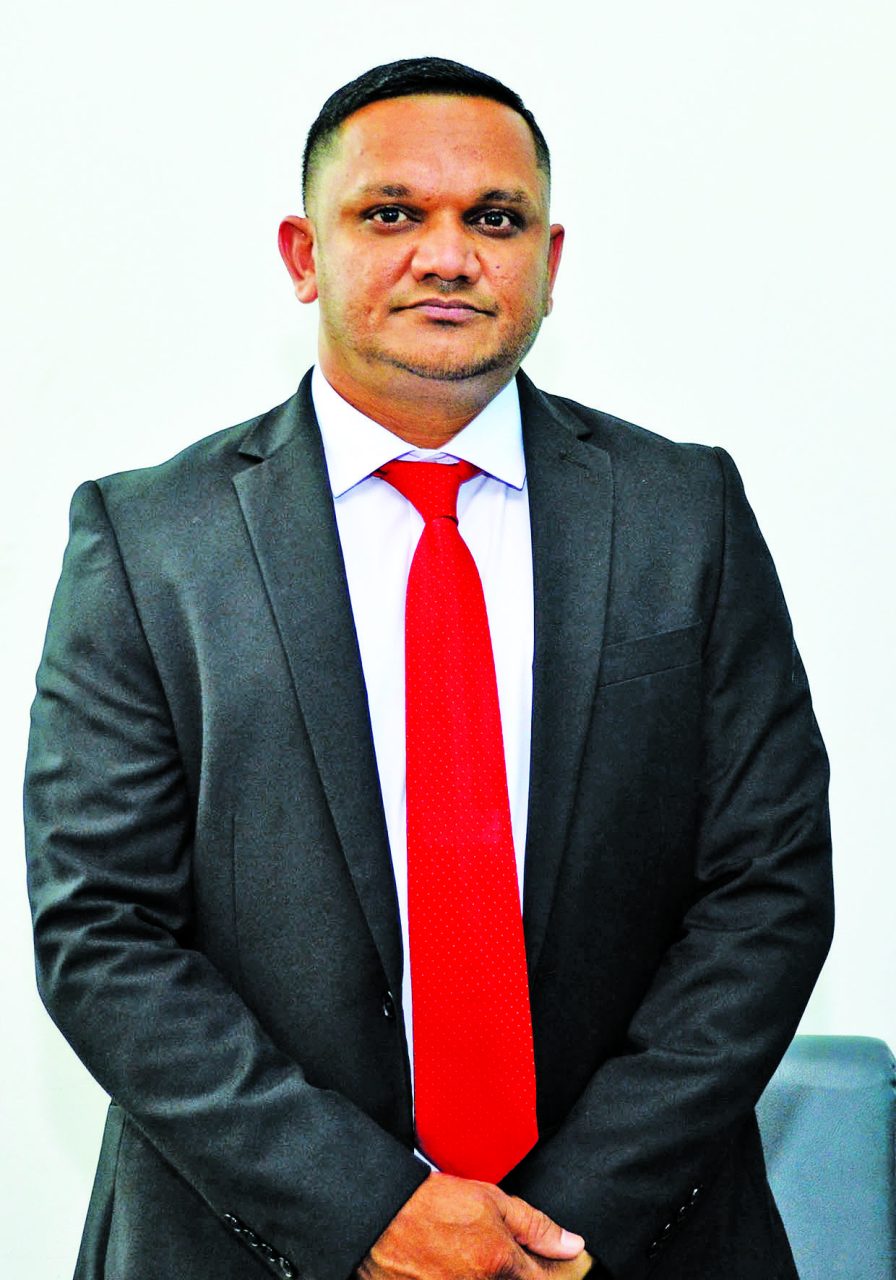 In addition to the Redtail-1 discovery, at Yellowtail-2, 21 metres (69 feet) of high-quality oil-bearing reservoirs was encountered among the original Yellowtail-1 discovery intervals.
These discoveries were added to those of the Uaru well, made in January, which increased the gross reserves.
Hess, which has 30 per cent stake in the Stabroek Block, said during its third-quarter earnings report, that this could sustain a maximum of 10 Floating Production, Storage and Offloading (FPSO) vessels.
ExxonMobil made the first commercial discovery in Guyana in 2015 and started production in December 2019 from the Liza Destiny floating production and offloading vessel (FPSO), which can produce up to 120,000 barrels per day.
ExxonMobil continues to advance the Liza Phase Two project, which is expected to start up in 2022 and produce up to 220,000 barrels per day.
The Stabroek Block is 6.6 million acres (26,800 square kilometres). EEPGL is the operator and holds 45 per cent interest in the Stabroek Block. Hess Guyana Exploration Ltd holds 30 per cent interest and CNOOC Petroleum Guyana Limited, a wholly-owned subsidiary of CNOOC Limited, holds 25 per cent interest.
Payara Project
It was revealed that the Payara Project is set to bring in first oil in 2024, as the company moves to introduce at least five FPSOs on the block. The objective is to produce more than 750,000 gross barrels of oil per day by 2026.
Meanwhile, the CEO was also pleased with Government's approval for the development of the Payara Field. This is the third oil development on the Stabroek Block.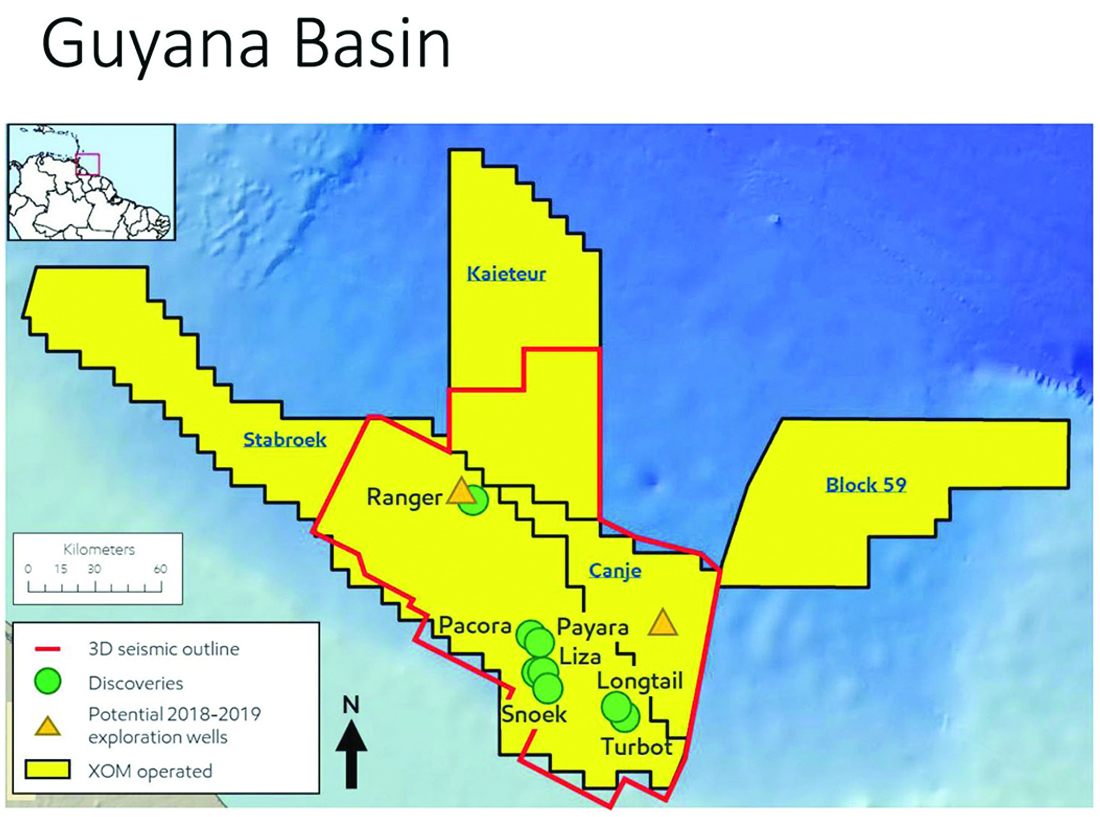 The approval of Payara also took into account the assessment of Exxon's Field Development Plan (FDP), which was undertaken by British firm Bayphase Oil and Gas consultants. Bayphase's review was evaluated by a team of Canadian experts, at the invitation of the People's Progressive Party/Civic (PPP/C) Government.
The Natural Resources Ministry had made it pellucid that routine flaring, which Exxon was doing since last year, was strictly prohibited under the licence unless approval was granted by the Environmental Protection Agency (EPA).
The Ministry added that the Guyana Government remained committed to managing and harvesting Guyana's oil and gas resources sustainably in keeping with internationally-recognised acceptable environmental standards and transparency for the benefit of all Guyanese.
According to the particulars of the permit, the licence is for a duration of 20 years, similar to the duration granted for the Liza Phase One and Two production permits. According to the licence, Exxon must comply with any orders made by the Minister that relate to refining, disposal, or sale of petroleum in the Payara field.
The licence also stresses that Exxon must stick with its Field Development Plan and "not carry out any other development plan either in the licensed area or elsewhere, except with the consent in writing of the Minister in accordance with the development plan which the Minister has approved."
The Payara Project is expected to produce 220,000 barrels of oil per day after start-up, and will feature up to 45 wells inclusive of production and water and gas injection wells. The development will target an estimated resource base of approximately 600 million barrels of oil equivalent, using the Prosperity FPSO, which is still under construction.
Payara is Exxon's third F Field Development Plan in Guyana to gain approval. The first that the Guyana Government approved was for Liza Phase One, while Liza Phase Two is expected to start up in 2022. Thanks to Liza Phase One, Guyana has received well over US$100 million in cargo lift and royalty payments.