A teenager has been arrested following the discovery of a quantity of marijuana at Cane View Avenue, South Ruimveldt, Georgetown.
Police said that on Friday they arrested two suspects, including a 17-year-old.
It was reported that Police acting on information went to the area and conducted a search on the two suspects, where the cannabis was found in their possession.
They were cautioned, arrested and placed into Police custody as investigations are ongoing.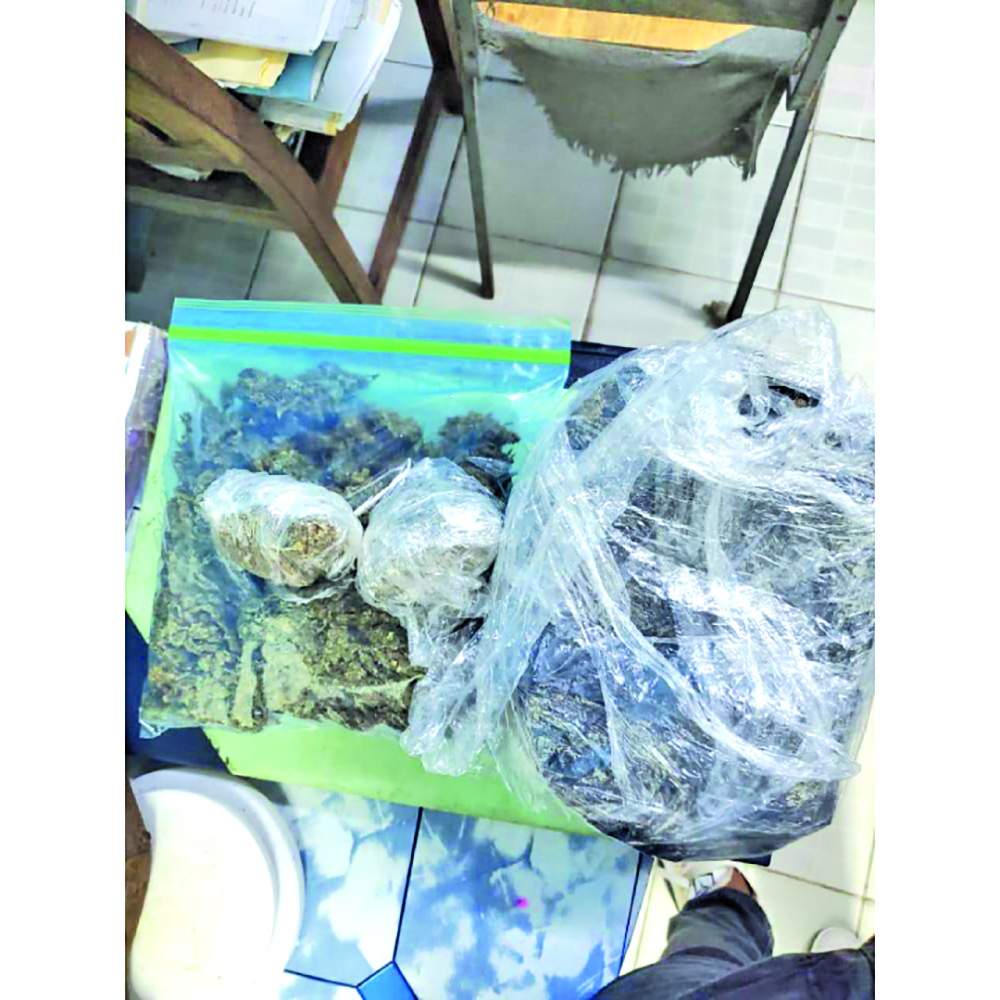 Meanwhile, when the drug was weighed, it amounted to 133 grams.
Just recently a 14-year-old female was taken into Police custody following the discovery of more than five kilograms (11 pounds) of ganja at her West Ruimveldt, Georgetown residence.
It was reported that after being tipped off, the Police ranks went to the premises which were solely occupied by the teenager.
Shortly after the Police arrived, they were approached by a 26-year-old female who purported to be the daughter of the owner of the property and the sister of the teenager who was taken into custody.
Police reports stated that upon their arrival at the premises, ranks gained entry into the house via a door that was left open.
As they entered the home, they observed the teenager on a bed and proceeded to conduct a search. The illegal substance was reportedly found hidden in a washing tub under the bed on which the teenager was lying.
As a result, the juvenile was questioned in the presence of her sister during which she stated that she lived at the home with her 41-year-old mother, who was out of town.
The juvenile was subsequently escorted to the East La Penitence Police Outpost, where the cannabis was weighed and amounted to 11.352 pounds. (G9)