– now dead teen insisted they go at the lake
A teenager attached to the Linden Technical Institute is said to have drowned while swimming at the Blue Lake, Kara Kara McKenzie, Linden on Sunday.
Dead is 18-year-old Cam Thomas of Central Amelia's Ward, Linden in Region Ten (Upper Demerara-Berbice). At the time of his demise, he was in the company of four friends.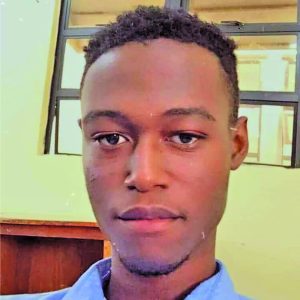 Police stated that the teen went underwater between 16:20h and 16:46h.
Based on reports received, Thomas and four friends, a 20-year-old construction worker, a 15-year-old school girl, a 17-year-old boy, and a 23-year-old taxi driver went for an outing at the facility.
According to the construction worker, while at the lake, he and Thomas went into the water and started to swim from the east to the western side of the lake.
Police stated at about 20 feet away from the eastern shore, the friend observed Thomas going underwater and immediately attempted to rescue him but his efforts were unsuccessful.
The friend raised an alarm and the police were contacted. Upon arriving at the location, the lawmen and others went in search of the teen but came up empty-handed.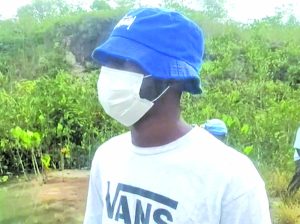 On Monday, the friend and other relatives of the young man including his mother were at the lake with the hope of retrieving the body from the lake.
The friend claimed that on Sunday, there were plans to go somewhere else to hang but Thomas insisted that they should take an outing at the lake. "All plans were already made to go somewhere else but at the last minute, he (Thomas) suddenly changed plans unknowing to us and insisted that we go to the lake."
Contrary to the Police report, the friend stated, "We were trying to cross but we couldn't go farther because it was deep… we turned back and somehow I make it out… he was still in the water, so I jumped back inside to pull him out but by the time I reach, he already went down."
Thomas' mother, who was evidentially distraught made a public appeal for assistance in the form of a diver to assist them in finding her son's body. An investigation and a rescue mission are underway.