CJIA cocaine bust
The 19-year-old girl who was intercepted at the Cheddi Jagan International Airport (CJIA) on July 6 having swallowed some 119 cocaine pellets was on Wednesday jailed for three years by Chief Magistrate Ann McLennan.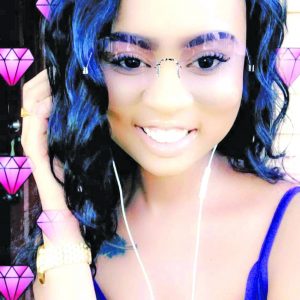 Anesha Hardy, of South Ruimveldt, Georgetown, admitted to the allegation and was also fined $1.4 million.
Customs Anti-Narcotics Unit (CANU) Prosecutor Koniyo Sandiford-Thompson told the court that Hardy, who was an outgoing passenger destined for New York, was stopped by a CANU rank, who had received information about her.
She was escorted to the hospital where an X-ray showed the pellets in her stomach. She was admitted to the hospital and subsequently excreted the pellets between July 6 and July 8.
Sandiford-Thompson informed the Chief Magistrate the young woman admitted in several statements to the offence, outlining the process by which she ingested the pellets.
The CANU Prosecutor also told the Court that the story is a sad instance of negligent living and the defendant was taken advantage of by a seasoned narcotics trafficker.
Magistrate McLennan then handed down the sentence and the young woman broke down in tears.
Based on information obtained from the teen, CANU ranks swooped down on an East Coast Demerara (ECD) premises on the evening of Friday last. During the exercise, they stumbled upon 279 pellets filled with what is suspected to be cocaine.
CANU ranks have arrested an additional three persons while they were hunting another two suspects who remain at large. It was reported that one of the suspects still at large was at the ECD residence and when the ranks arrived, he managed to escape.
Meanwhile, CANU issued a wanted bulletin for the two suspects Kelvien Sauers, called "John", and Mark Sauers, called "Marcus".
Kelvien Sauers' last known address is Lot 327 Fourth Street, Success, ECD, and Mark Sauers', Lot 1 Ogle, ECD and Second Street, Liliendaal, Greater Georgetown.
CANU is asking anyone with information that could lead to the arrest of the two to contact them on numbers 227-3507 and 226-0431 or visit their headquarters.