– mother says proud to give son 2nd chance at life
Fifteen-year-old Aditya Mohabir, who was diagnosed with end-stage renal failure back in August 2020, successfully underwent kidney transplant surgery at the Georgetown Public Hospital Corporation (GPHC).
The transplant surgery was conducted by the Head of Department for Multi-Organ Transplant and Vascular Access Surgery, Dr Kishore Persaud and his all-Guyanese team, on February 8, 2021.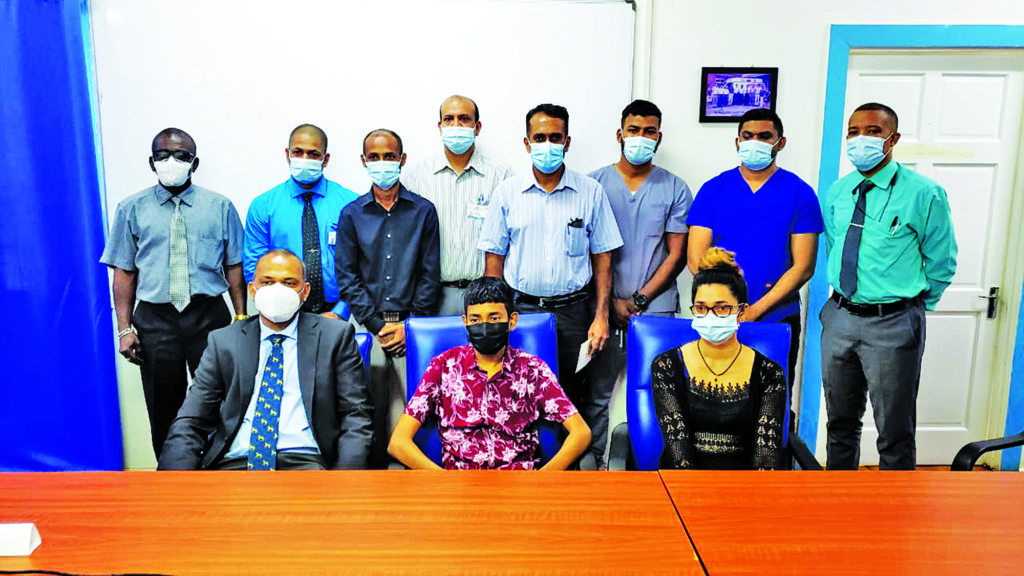 Following his diagnosis last year, the young man was depending solely on weekly dialysis treatment for his survival. At the time, he was receiving two treatments per week with an approximate cost of $12,000 per session.
In efforts to ensure his survival and to reduce costs, it was recommended that the teen undergo a kidney transplant. As such, a cross-match test carried out indicated that the teen's mother, Nadia Budwah was an eligible donor.
Budwah, who was beaming with joy during an interview with Guyana Times explained that she was proud of her decision to be the donor and is elated since her son now has a second chance at a normal life.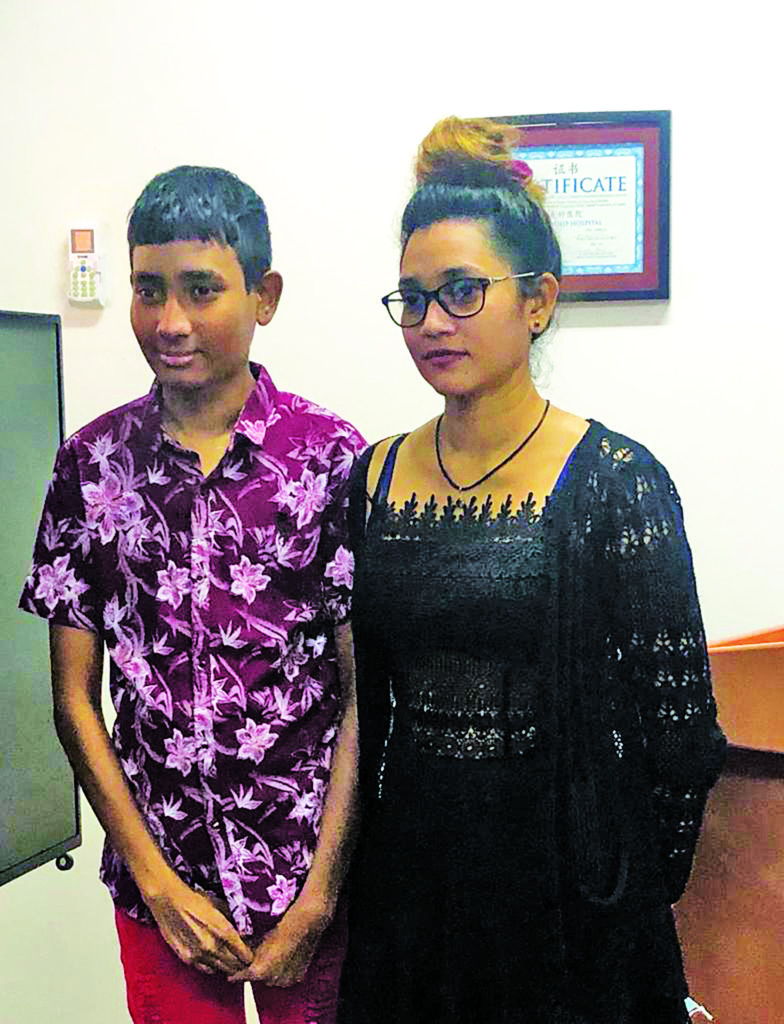 "It felt great because I know to myself, I'm doing something good; it's for Aditya … I'm feeling proud right now and happy that Aditya can go back on his normal life and I will go back on my normal life," Budwah expressed.
She added that her son is proud and happy that despite his challenges from his diagnosis he has pulled through and is now the recipient of an efficiently working kidney.
Budwah noted that in order to maximise the life of his new kidney, doctors recommended that her son take his medication on time and correctly. The proud mother further urged persons to be open-minded and willing to donate kidneys to persons in need.
Dr Persaud, the surgeon, explained that "dialysis is the most expensive medical treatment available with a cost of approximately $12,000 to $15,000 dollars per week".
He added that the cost of treatment along with medication would have caused a financial burden on Persaud's mother, who is the sole breadwinner of the family. In addition, he noted that the treatment is time-consuming and as such, placed additional strain on Budwah.
Dr Persaud noted that initially, the surgery was delayed due to an issue from the cross-match test that was conducted at the Miami University.
"So, what they found, was that the crossmatch was negative. They found something called a 'class two antibody' that could've prevented the transplant" he explained.
He further related that when the test was redone for a second time, it was found it was only an antibody to protein. As such, the Miami team had given the GPHC the green light to conduct the surgery.
In relation to the teen's recovery, Dr Persaud posited that "he [Aditya] will be able to live a normal life and will not be required to take dialysis once he follows all instructions".
Furthermore, he noted that with proper care, the kidney is expected to last Mohabir for 20-25 years after which he would be required to undergo another transplant or to resume dialysis.
Additionally, the teen can also head back to school to continue his education.
Meanwhile, Health Minister Dr Frank Anthony indicated that despite the challenges in the public system, the team at the GPHC is well capable of conducting complex surgeries. ealth Care sytessy
"I want to first start by commending Dr Kishore and his team of doctors who would have performed this very successful surgery. I think now that they would have lifted the bar to this level that we would expect them to be doing many more surgeries," Dr Anthony expressed.
Minister Anthony further disclosed that the Ministry is currently working on the Human Organ Transplant Legislation.
He added that the legislation is currently in its initial stages of being created, nevertheless, it is expected to be completed within a year. Once the process progresses speedily, the legislation will provide a legal framework for such surgeries.
He expressed that it would provide rules as to who are eligible donors, recipients and to ensure operations are covered legally.
Meanwhile, approximately 31 transplants would have successfully been conducted at the GPHC. Over 150 patients are undergoing dialysis countrywide and some 75 per cent require a transplant but lack donors.