Closed-circuit television (CCTV) footage circulated on social media about a week ago, showing a group of young men making their way along a street in the city, when two of the teens suddenly walked up to another young man, quickly snatched the phone he was using and took off running.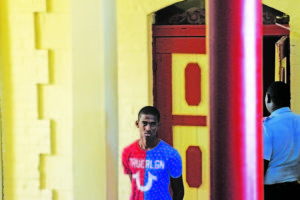 The footage obtained from the building under which the Virtual Complainant was standing made it possible for the victim to positively identify the perpetrators, who were on Friday hurled before the court of law to answer to a robbery charge.
Daniel McArthur, Shawn Inniss and Hurrcarlaus Harris, all 18 years old, appeared before Magistrate Leron Daly and denied that on October 17, 2019, at Camp Street, Georgetown, while being in the company of each other, they robbed Ethan Mookho of two cellphones valued $298,000.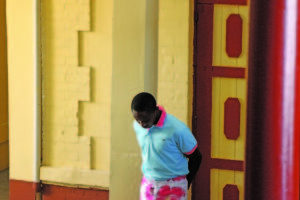 Another charge against McArthur alleged that on October 11, 2019, at Georgetown, he stole one handbag valued $5000, a phone valued $65,000 and $2000 from Juliette Wills. To this charge, the teen also pled not guilty.
After the charges were read, Police Prosecutor Sanj Singh objected to bail being granted to the three teenagers on the grounds that Mookho was stabbed to the back with an ice-pick whilst giving chase to the defendants when the robbery occurred.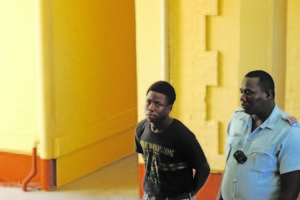 The court further heard that the teenagers were positively identified by the victims as the persons who robbed them, as it was captured on CCTV.
As such, Magistrate Daly upheld the prosecution's submission and remanded the trio to prison until November 29, 2019.