…foreign law firm to develop, revise legislation for Guyana's oil sector
The Department of Energy is one puzzle piece closer to improving Guyana's ability to regulate the sector, announcing on Monday that it has almost completed a tender to contract an oil and gas law firm to help Guyana develop much-needed legislation for the sector.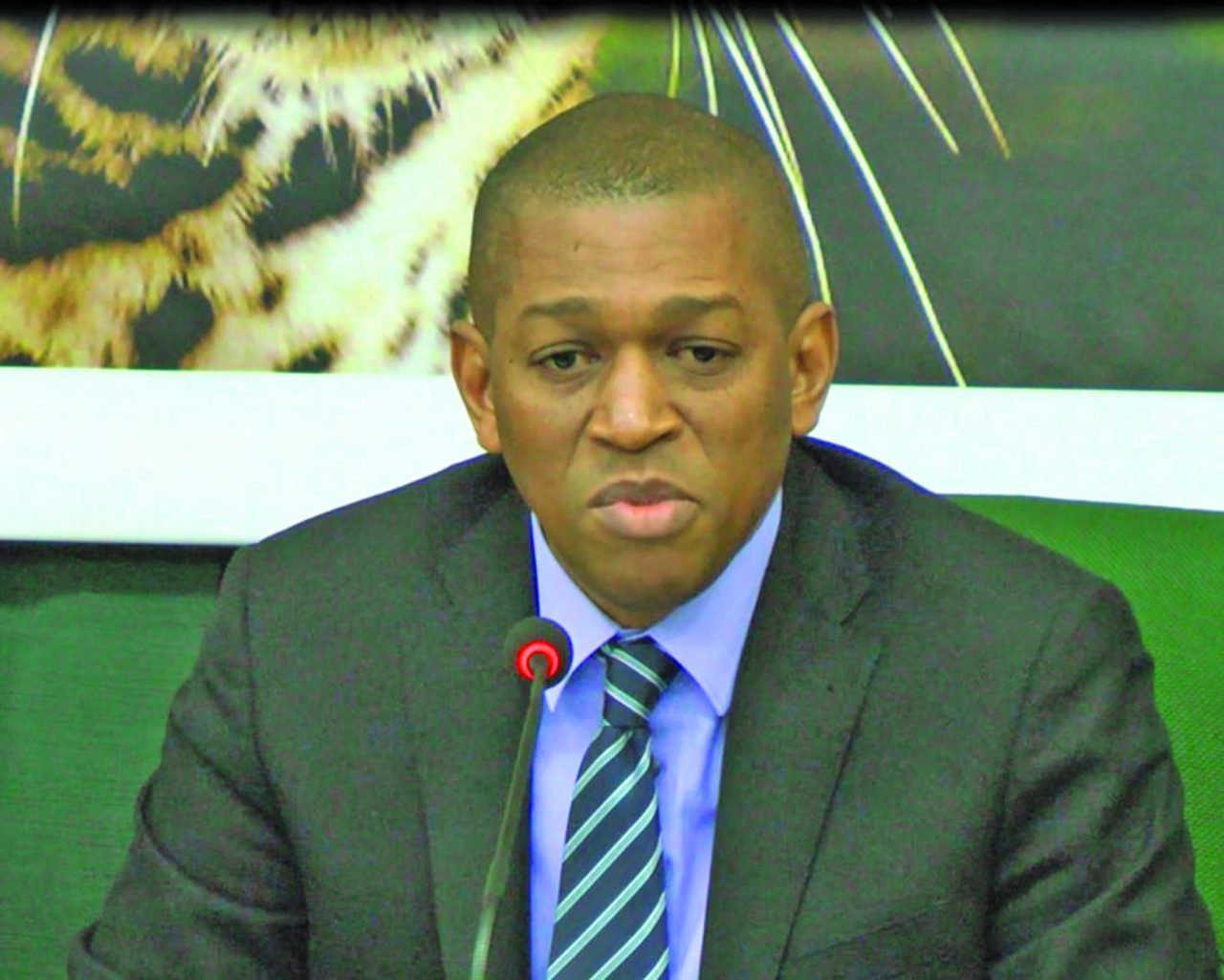 This announcement was made by the Department's Director, Dr Mark Bynoe, during a press conference at the Department's new office on Brickdam, Georgetown. According to Bynoe, they are hoping to complete the process in the new week.
"The tender for an international oil and gas law firm to revise, replace or develop legislation for Guyana's oil and gas sector is almost complete, as we are in the contract negotiation phase as we speak."
"We're hoping to complete this process before Christmas, so we could send the consultants off with a wonderful Christmas present. And the mode take for this project is largely a joint venture approach, with most of the technical expertise coming from the international firm and the non-technical experts coming from right here in Guyana."

Bynoe noted that they had previously been receiving legal advice from international law firm Clyde and Co. In addition, the Energy Department has been receiving advice from specialists like Crude Marketing Specialist, Virginia Markouizos, Commercial Expert Juan Lopez-Raggi and oil and gas legal expert Peter Stewart, himself, a former member of Clyde and Co.
Originally scheduled for 2020, the projected start of first oil production for Exxon and its partners has been moved up to sometime this month. A Floating Production, Storage and Offloading (FPSO) vessel has already arrived in Guyana's waters, with Dutch firm SBM Offshore constructing a second one for offshore Guyana.
So far, Esso Exploration & Production Guyana Limited (EEPGL, Exxon's local subsidiary) has made 14 oil finds in the Stabroek block over 100 miles offshore Guyana, including four for this year.
Last year, the company made five discoveries. These discoveries have pushed the total estimated recoverable barrels of oil equivalent to over six billion. In addition, Exxon is moving ahead with its Liza Phase two project, which will contain approximately 30 wells.
ExxonMobil has estimated the recoverable resource in the block to be 5 billion oil-equivalent barrels. At US$50 a barrel, that equates to well over US$200 billion. In addition, an independent assessment, or competent people's report, had found that 2.9 billion barrels of oil existed in the Orinduik block.
Exxon is expected to use revenue from its production in order to recoup its capital investment. Whatever remains of this is the "profit oil" Guyana will have to split with the oil company and its associates.
All this has happened and the only piece of oil-related legislature that has been made official is the Natural Resources Fund Act. Everything else has been in development. Safeguards like a Local Content Policy to give guidance on local content for Guyanese, an oil depletion policy to control the rate of oil extraction and a national oil spill strategy are still not officially in place.
When the second draft of the Local Content Policy was released, the policy itself admitted that it does not deal with mid and downstream oil and gas initiatives but rather, the direct, upstream parts of the sector.
A National Oil Spill Contingency Plan (NOSCP) was supposed to have been completed by early November, but that did not materialise. According to the Civil Defence Commission (CDC) Director, Major Kester Craig, a number of factors have caused the plan's completion to be pushed back.
Craig had explained that one major factor in the delay was the additional comments they got from various stakeholders. Another factor was the manpower and resources that were diverted by the CDC to combat the recent effects of overtopping and flooding in coastline communities.
Nevertheless, Craig had assured that the lack of a completed policy does not stop the relevant authorities from acting in the unfortunate event of a spill. Moreover, he had promised that the plan would be ready and presented to Cabinet by the time first oil arrives.