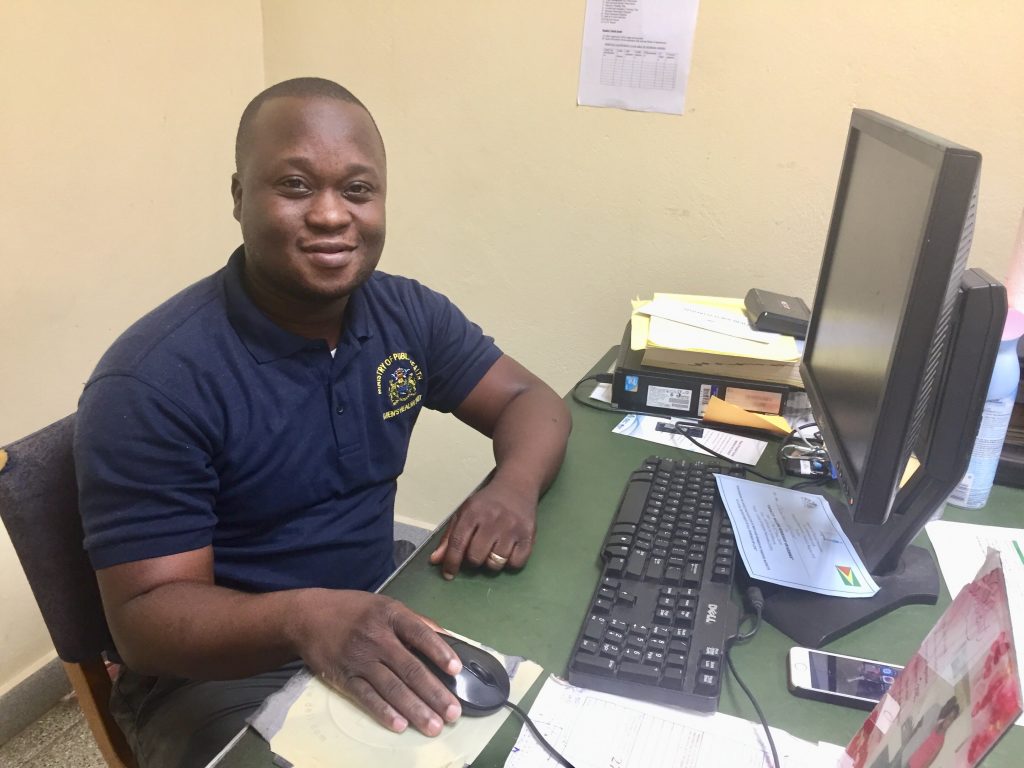 By Utamu Belle
He's well-known around the Linden community as Nurse Allen, host of the popular local radio programme "Healthy Living with Nurse Allen" on 104.3 Power FM.
The vibrant 36-year-old Colwyn Allen, though a Registered Nurse by profession, is also a Quality Assurance Officer attached to the Linden Hospital Complex (LHC), who also oversees the Upper Demerara and Kwakwani Hospitals.
He is also the founder of Linden's Healthy Living Health Club. Though he wears many different hats in the community, Allen takes pride mostly in being a husband and the father of three beautiful girls, ages 11, 7 and 2, a role he says he takes quite seriously despite his busy schedule.
The Sunday Times Magazine recently sat down with Allen to get a glimpse into his life as a professional father on the go and to learn more about how he skilfully manages to be there for his family all at the same time.
"I'm the person like a spare wheel for a car; I function in almost all facets in life because I try my best to leave a legacy for my children. I always believed that children should – yes we know that they should try and acquire things for themselves but one of my philosophies is that parents should leave an inheritance for their children. We live in a world where we often see children are left to fend for themselves," Allen told this publication.
Reminiscing on his time growing up, Allen said he was privileged to grow with both parents in a Christian home, along with his siblings, which he explained is a family structure which he has always wanted for himself.
"Not… that a single parent, him or her, won't bring forth good children, but I think it's more difficult for a single parent … but growing up in a family whereby mommy and daddy is around in a Christian home, we learned to be respectful, obedient, loyal and my parents were very strict when it comes to bullying. So that is something we could not have been a part of … I try to inculcate these same attributes to my girls, because I want them to be good products of society. You know the saying that 'you make children, but you don't make their minds?' But my thing is, I want to play a part as a father," he noted.
Taking the girls out to see and learn about different places, Allen noted, is one of the things he enjoys, as he added that he does not wait for school tours for them to be educated and informed about important places. As a busy working father, he noted that recreational family time is very important. Showering them with love and appreciation, he noted, is also important.
"I kiss them every day, we hug … when you do that I think it's a lot of positive energy you give out … all these things are morals and values you instil in children, so I try my best to be that father, that husband to my wife and children," he explained.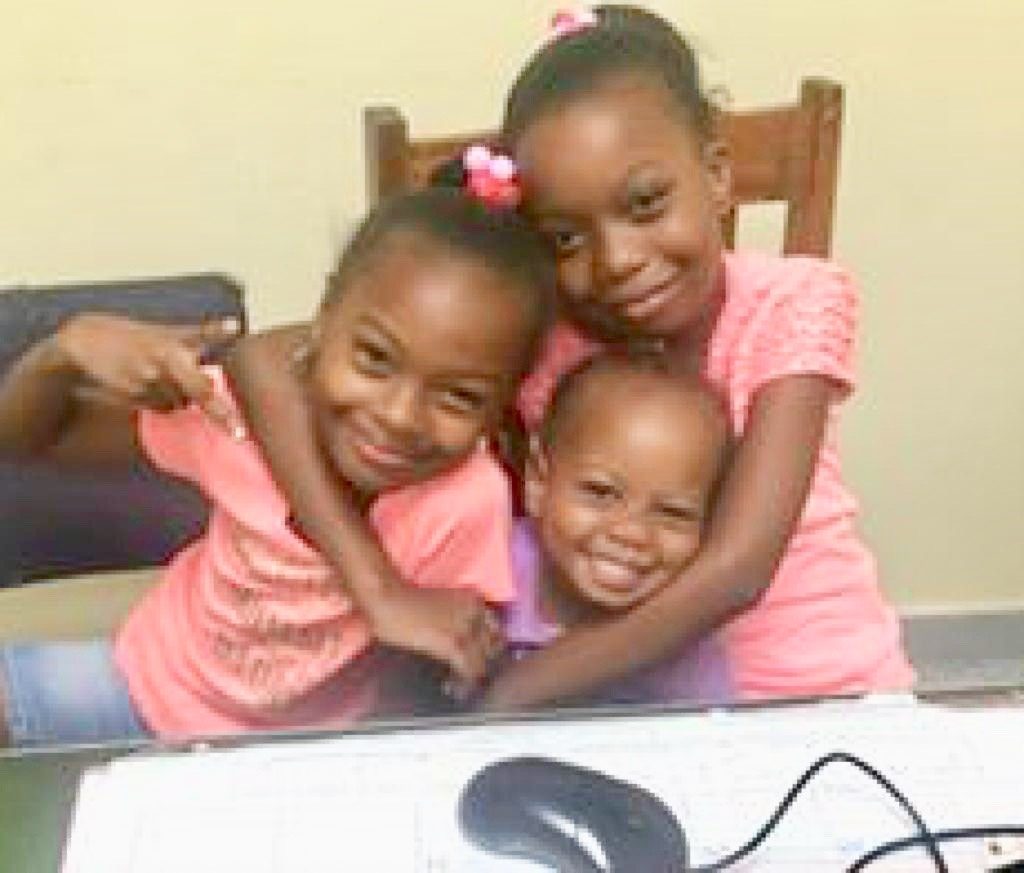 When it comes to school work the parental responsibilities are shared, as Allen, who is also a former teacher, pointed out that he assists with Social Studies and Science while his wife assists with English Language and Mathematics. He said being a father is more than "just bringing in the money, but being there to support your family in every way".
"I'm the one in the home who does all the ironing. I try to let my children see that if you're going to have a home – a family, look for these attributes. A man should know to cook, clean, help out with washing wares and stuff like that. A man should not leave these roles for a mom alone, because women of today they have to work even and straight. And when they come home from work – the sink full of dishes? No, I try not to be a product of that," he said.
Though he admits that he's not the perfect father, Allen said he tries in his doings, to teach his girls the true meaning of a father. He also advises fathers out there to do the same.
"Even if you and the mother get problems … you might go separate ways; my encouragement to fathers is that they should take up their responsibility and ensure that even if they have to pay support though the court or post office, just send the money … Be there and make the provision for your children," he advised.
Allen also admits that there were real life challenges. Given the fact that his wife is also a nurse, he said both have to manage when they get home from work. He also pointed out that it was very challenging when his first daughter was born, as he had opted to help out by babysitting.
"It was very challenging, because when the three months was up, my wife had to return to work…It was like, 'boy, what going on here?'," he joked. "Baby crying and all these things…but over time it got better and we learned to adjust ourselves," he added.
Allen's advice to fathers is to be an inspiration for their children to follow and to leave a positive legacy for the generations to follow.
"I would like to say to fathers, let us be a positive change. Let our children look up to us; let us remove all the stigma and the discrimination and the words spoken that we are 'good for nothing'. Let us stand up as men, take our rightful place, be with our families and ensure that we are there to ensure that our children become parents and that we nurture our grandchildren," he noted.