GFF/Pele Alumini Frank Watson U-15 League – East Bank FA
– James finishes as top scorer
Timehri Panthers were officially crowned inaugural champions of the East Bank Demerara Football Association (EDFA) leg of the GFF/Pele Alumini Frank Watson U-15 Intra-Association League.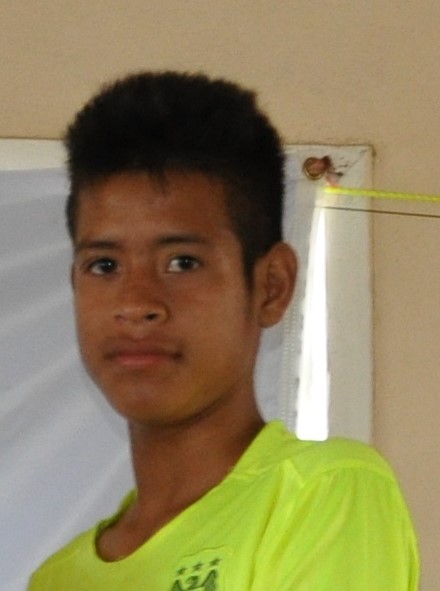 Timehri's most prolific scorer, Ishmael Pulsarran, ended his campaign on 17 goals, two less than top goal scorer Shoran James of Herstelling Raiders (19).
The league had kicked off in January and had attracted 12 teams. In its final match, Mocha Champs handed the champs their first draw of the competition. Pulsarran had handed his team the lead in the 37thminute of a keen contest, but Mocha Champs, which got into their stride in the latter stages of the league, kept taking the attack to the home team, and were rewarded with the neutralising goal in the 54th minute, compliments of a Shamel Alleyne strike.
The exchanges continued at both ends until the final whistle sounded to bring an end to what has been described as a very successful league, which provided well over one hundred players the opportunity to showcase their skills and abilities over a three-month period.
At the presentation ceremony which followed the match, EBFA president, Franklin Wilson, expressed gratitude to sponsors Pele Alumuni Corporation for their continued investment in youth development through this league. Wilson also extended gratitude to the Guyana Football Federation under whose auspices the Intra Association League is being administered.
Local representative for the Pele Alumuni Corporation, David Gomes, in feature remarks, extended congratulations to the champion team; runners-up, Kuru Kururu Warriors; and all the other teams for making the tournament a reality.
Gomes, himself a former player, gave the players, parents and spectators a brief overview of the Pele Alumini Corporation, and the work they have been doing over the years to empower young people.
Trophies, medals and one set of complete uniforms were presented to the top two teams by Gomes on behalf of the sponsor. Backpacks containing educational and personal supplies were also presented to the top eight goal scorers, while the top two received trophies and a football each.
Those players were Shoran James (19) of Herstelling Raiders; Ishmael Pulsarran (17) of Timehri Panthers; Brian Lambert (14) of Agricola Red Triangle; Tyrone Burnette (8) of Soesdyke Falcons; Kevin Scott (8) of Kuru Kururu Warriors; Azeem Calistro (8) of Swan FC; Kevin Daniels (7) of Swan FC; and Solomon Austin (7) of Herstelling Raiders.