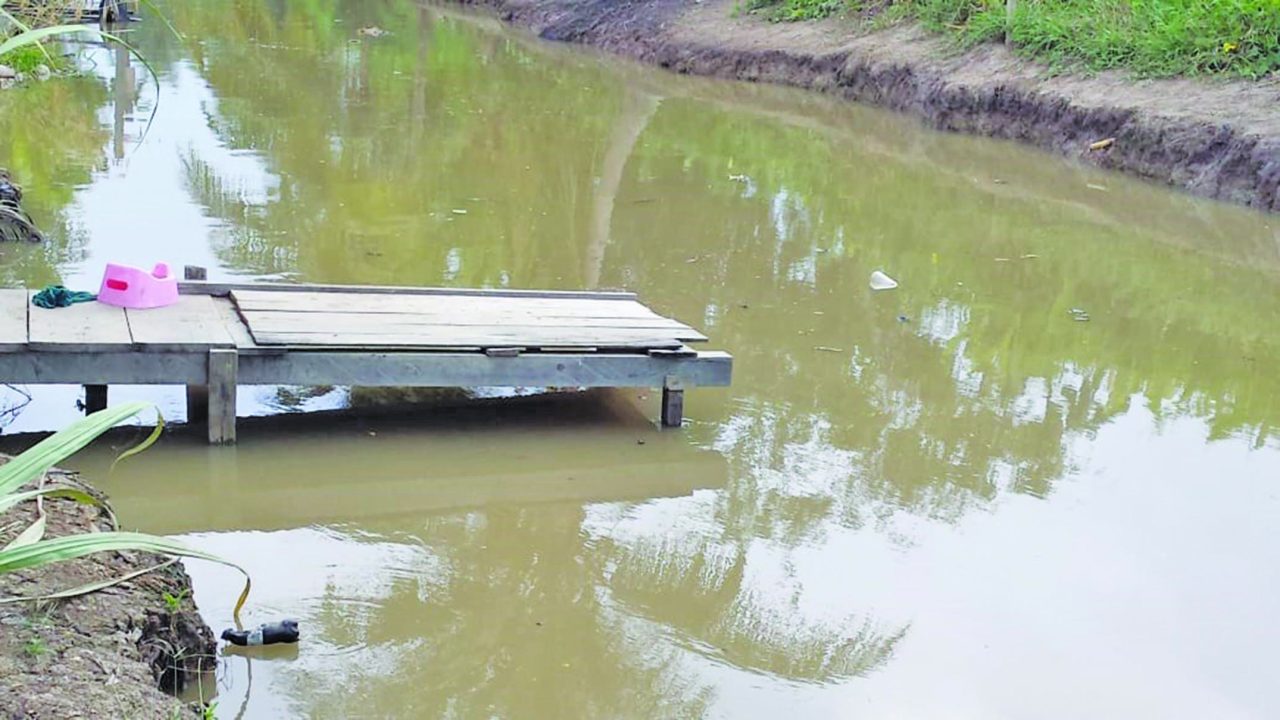 A toddler is now feared dead after she reportedly fell into a canal at Charity Squatting Area, Essequibo, on Thursday morning. Dead is 2-year-old Zaverhan France.
Based on information received, the child was last seen by her mother Samantha Layne at about 9:00h. Initially, the mother took the child to the landing alongside the canal with the intention of giving her a bath. However, the now depressed woman changed her mind and went back into the yard, taking the child with her.
Nevertheless, after a few minutes, the mother could not find the child. She frantically searched every corner of the yard but there were no signs of the toddler. It is believed that the child went back to the landing to have the bath all by herself and might have fallen in.
Residents are also fearful that the child could have been attacked by one of the many caimans living in the canal. The police were summoned to the area and despite several hours of search, the child is yet to be found.