—urges citizens to keep open minds
As the debate continues over the 'cash grant' proposal, Opposition Leader Bharrat Jagdeo says that Government is creating such a turmoil over something that will be a non-issue until the next decade.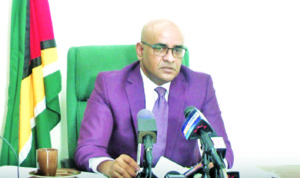 "There is a WPA (Working People's Alliance) proposal on the table which has been found to be technically unsound because even Clive Thomas himself said that to make [the cash grants] successful, you have to get up to 1.5 million barrels per day. That's not gonna happen until after 2030, if ever," Jagdeo pointed out at his weekly press conference on Thursday.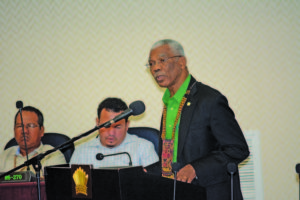 His comments come after President David Granger said on Wednesday that the WPA – one of the five parties that make up the APNU component of the coalition – proposed cash grants from the oil revenues but the Head of State noted that no details had been worked out.
"The proposal has been made by the Working People's Alliance but we have not worked out the details. We…the other partners, are not against cash grants but we asked for more information …details on who will be eligible, how it will be disbursed," the President told reporters on Wednesday.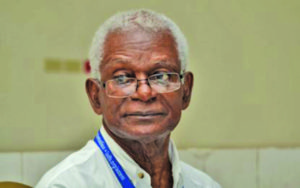 But according to the Opposition Leader, some WPA members want people to embrace this proposal without studying it and its implications.
"What the WPA wants is to go in the communities and say to people 'vote APNU because if you do this, next year you gonna get 5000 USD for every households.' That's what they want: to lie to people… But since oil proceeds are variable and prices fluctuate, any model that will see universal transfer or the basic income approach has to have been carefully calculated. It also has to be variable if it's practiced and secondly, it must be sustainable. It can't destroy the rest of the economy through the Dutch disease etc…," Jagdeo posited.
The Opposition Leader went on to explain that come next year, United States oil giant, ExxonMobil, will start production with 120,000 barrels per day and in order to achieve what the WPA is proposing, 1.5 million barrels per day would be required.
"[So] why make it such a big hot issue at this time when we're not gonna be able to do this in another decade from now. So this is what they want to do, mislead people once again," he asserted.
Nevertheless, Jagdeo further pointed out that cash grants are something the PPP is open to in the future.
"We should keep an open mind to the concept because it's a global concept and I think the intention is a good one to ensure everybody has at least basic income," the Opposition Leader contended.
In fact, he noted that the previous People's Progressive Party (PPP) administration had distributed cash grants, such as the $10,000 'Because We Care' initiative, to school children and that was done without oil resources.
Going forward, Jagdeo said if the party returns to office, it will not only be reinstating that programme but intends to increase the amount to as much as $50,000 per child per year. This, he noted, was the party's plan had it remained in office at a time when oil revenues were not in the picture as yet.
Additionally, the Opposition Leader noted that cash grants will also be set aside for pensioners and other vulnerable groups.
This cash grant initiative got its life when Professor Thomas, a WPA Executive, had touted the idea of the impending oil revenues be distributed, that is, US$5000 to each household in Guyana sometime back.
But in a revised position more recently, the economist posited that indeed this proposal could take several years before Guyana is actually in a position to make such cash pay-outs to an estimated 210,000 Guyanese households every year.
Still insisting, however, that his initiative can work, Professor Thomas explained that it can be manageable in the long-term since the cash transfers would be limited to 10 per cent of the country's total revenue from oil.
But even with this, Jagdeo last week had dismissed the model that the WPA exec is proposing.
He had explained that some countries have been exploring the concept of a 'universal basic income' which sees every citizen in that country getting a cash grant from the treasury. This model was supposed to help with employment and reduce poverty, among other areas.
The Opposition Leader noted that of recent, some countries have been experimenting with the initiative but the result does not show any shift in employment. The results, he said, have been mixed.
Moreover, Jagdeo also explored the 'Alaska' model. In the oil-producing US State, persons receive a cheque every year but that sum is varied based on the prices of oil on the market.
While this too does not impact employment in any way as well, the Opposition Leader posited that one thing people do not factor in about this model is that Alaska is not only a State in the US but also uses the US dollar.
"So they can spend as much US dollars as they wish without it having the effect of the 'Dutch disease' and so the biggest concern from developing countries is the change in relative prices. Because if you spend too much US dollar in the economy, the local currency appreciates and it kills off the productive sectors and so that macro-economic impact that a scheme of that sort will have on, say, a smaller country, the US or Alaska doesn't have to bear. So you have to think about that carefully," Jagdeo contended.
Bringing it a bit closer to home, however, the former President pointed to the model that neighbouring Brazil uses. The Portuguese nation distributes cheques to only poor families but the grant is conditional upon children attending school.