Boyce & Jefford Relay Festival & Family Fun Day…
Most of the top teams in the shorter version of football have been invited to participate in the 2nd Annual Boyce & Jefford Relay Festival & Family Fun Day, which is set to be staged on April 30, at the Police Sports Club Ground, Eve Leary.
Coming off the just concluded Petra Organisation / GT Beer Futsal Competition the invited teams will no doubt be in prime form for the occasion and fans could expect some rivetting action in the 5-a-side format, which will be played over a period of 15 minutes.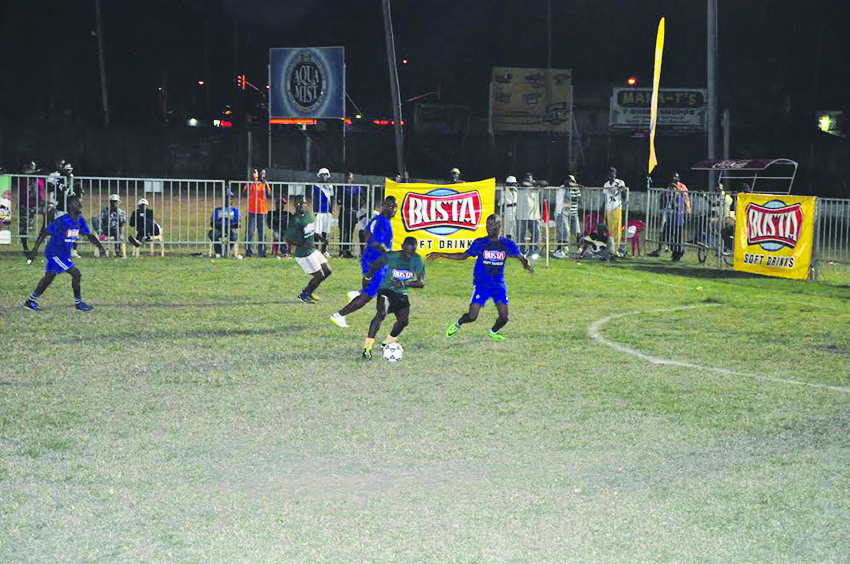 According to a member of the Organisaing Committee, among the teams invited to participate are recently crowned Futsal champions Sparta Boss, losing finalist Back Circle, Agricola Champion Boys, West Front Road 'Gold is Money', Broad Street Bullies and Bent Street.
The source also disclosed that upon hearing about the star-studded lineup for the competition, the Guyana Defence Force and the Guyana Police Force have also requested that they be included in the selection of teams to vie for the top prizes and the Organisers have acquiesced to the request.
Many would know, should all the teams confirm their participation it is anticipated that this segment of the event will take centre stage since the more traditional teams in this format are all gunning for revenge following some heartbreaking losses in the indoor futsal tournament that was played recently.
Sparta Boss are the undisputed kings of the small-goal format and provided another example of their prowess with a convincing 5-2 triumph over the ambitious Back Circle so right away there is the obvious hunger for revenge.
The win was even more impacting since the Bosses lost to Back Circle in the preliminary rounds, before winning when it mattered.
Bent Street with a number of national players in their line-up and former futsal champs were eliminated in the semi-finals by Back Circle and will no doubt have vengeance on their minds, while all the other teams will be harbouring similar ambitions.
On the other hand, the Army and Police teams have not participated in tournaments of this nature traditionally so they may want to grab this opportunity to showcase their talent in this format and send a strong message to Organisers to include them in their competitions.
Whatever the outcome, fans are assured that once all the invited teams confirm, the day will be littered with plenty excitement.